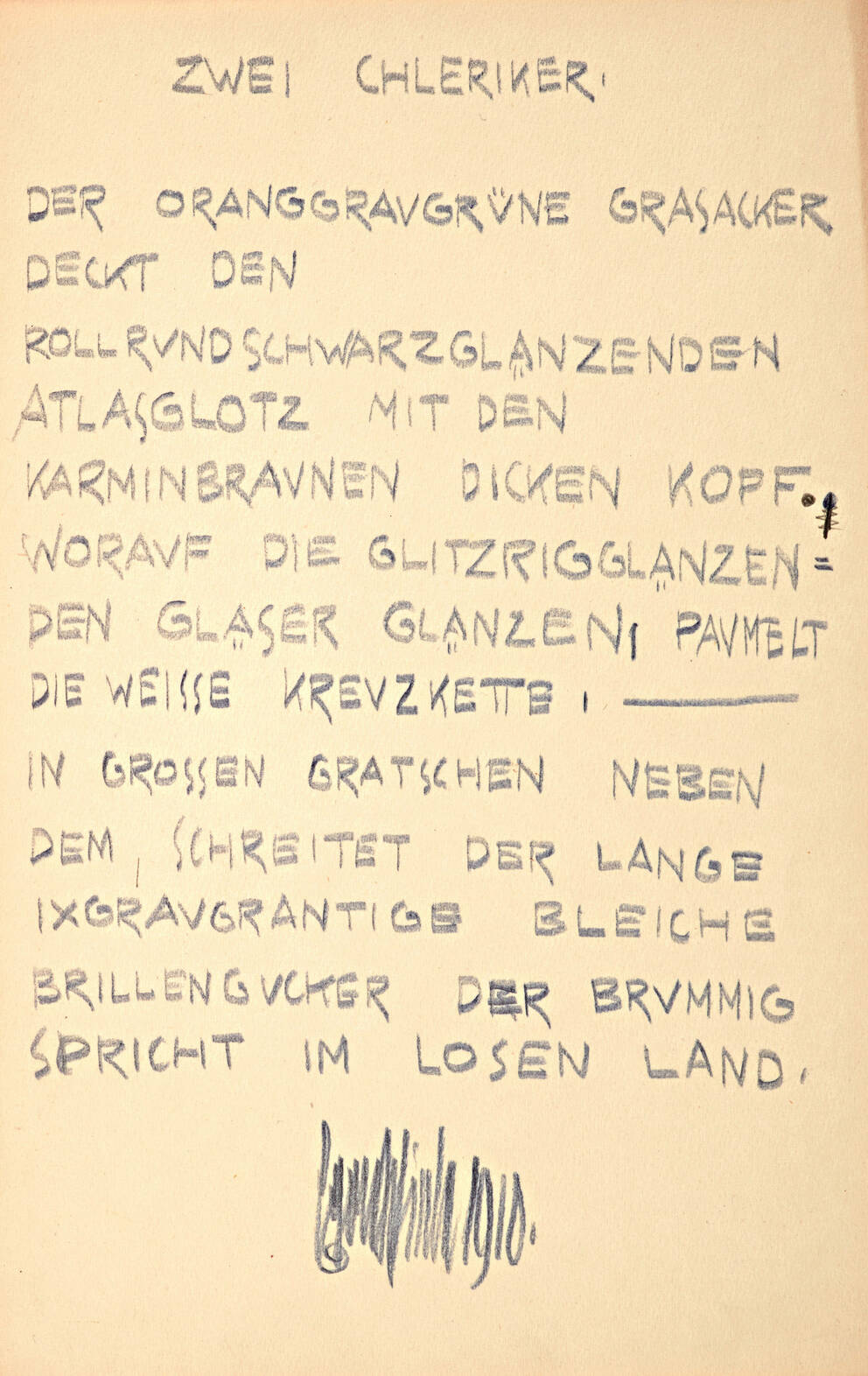 Leopold Museum,
Vienna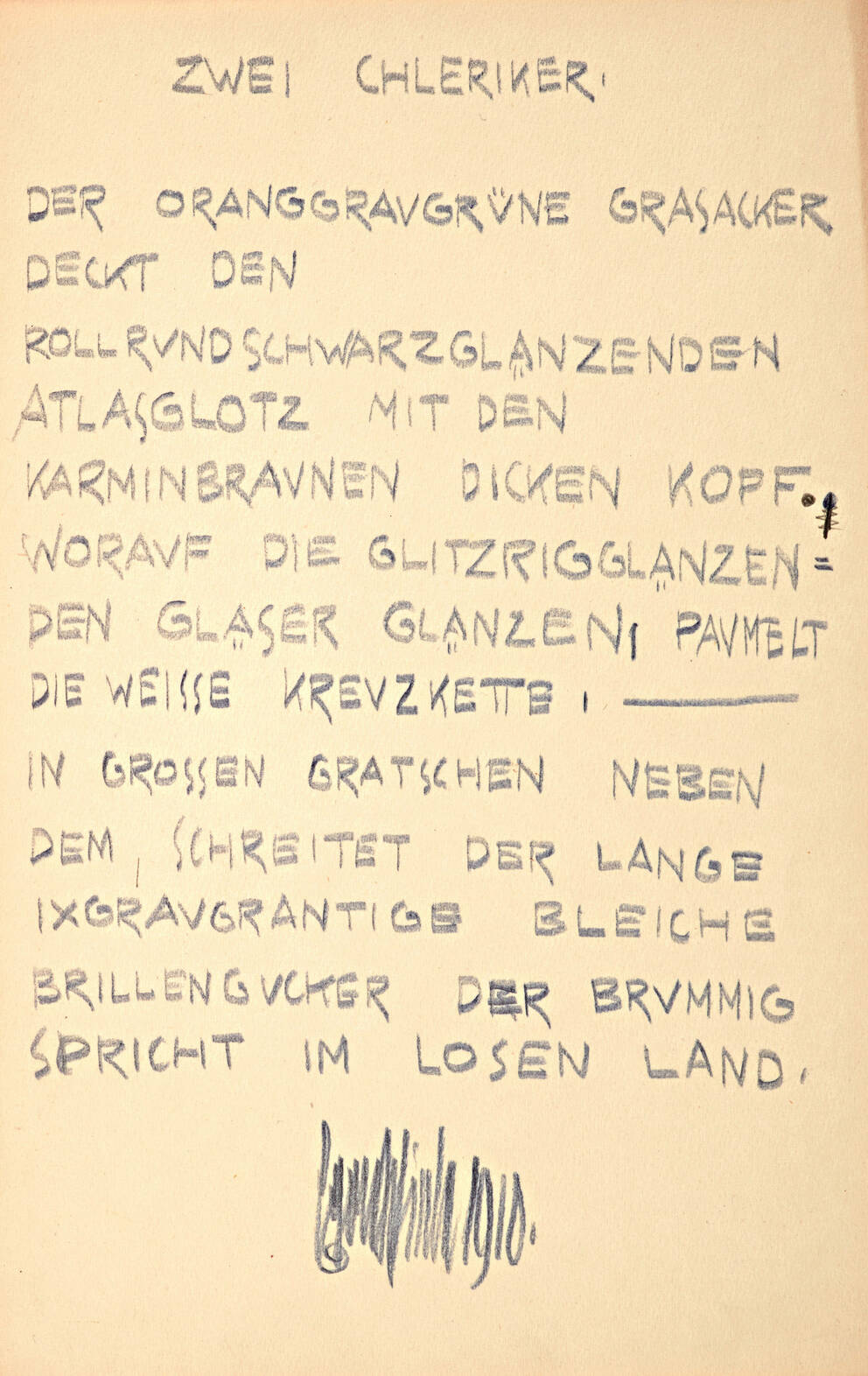 Poem "Two Clerics"
1910
Indelible pencil on paper
30×19.2 cm
Artists
Egon Schiele

(Tulln 1890–1918 Vienna)
Unfortunately not on display at the moment
Transcription:
TWO CLERICS.
THE ORANGEGRAYGREEN GRASS FIELD
COVERS THE
ROLLING-ROUND-GLEAMING-BLACK
GLABROUS GLOBE WITH THE
CRIMSON BROWN FAT HEAD.
UPON WHICH THE GLISTENING-GLEAM-
ING GLASSES GLEAM, DANGLES
THE WHITE CROSS-CHAIN, –
IN LARGE PACES NEXT TO
HIM, STRADDLES THE TALL
TYPICAL-GRAY-GROUCHY PALE
EYEGLASS-EYEBALLER WHO SPEAKS
GRUMPILY IN THE SUNDERED LAND.
Egon Schiele 1910.
Object data
Artist/author

Title

Poem "Two Clerics"

Date

1910

Art movement

Expressionism

Category

Autograph

Material​/technique

Indelible pencil on paper

Dimensions

30×19.2 cm

Signature

Signed and dated lower center: Egon Schiele 1910

Credit line

Leopold Museum, Vienna, Inv. 4496

Inventory access

Contributed to the Leopold Museum-Privatstiftung in 1994

Selection of Reference works

Schiele - Brus - Palme. Absturzträume, hrsg. von Roman Grabner und Hans-Peter Wipplinger, Graz 2018 (Ausst.-Kat. Leopold Museum, Wien, 03.03.2018-11.06.2018).
Der Lyriker Egon Schiele. Briefe und Gedichte 1910–1912 aus der Sammlung Leopold, hrsg. von Rudolf Leopold/Elisabeth Leopold, München 2008.
Christian M. Nebehay: Egon Schiele 1890-1918. Leben, Briefe, Gedichte, Salzburg 1979.

Catalogue raisonne

ESDA ID 140
Nebehay 1979: 652b

Keywords

Egon Schiele
Autograph Database

For further information on Egon Schiele and to conduct primary source research, please visit our Egon Schiele Autograph Database.

Egon Schiele Autograph Database
If you have further information on this object, please contact us.
Provenance
Provenance research
Leopold Museum
i
Dr. Rudolf Leopold, Wien (o.D.);
Leopold Museum-Privatstiftung, Wien (seit 1994).
For provenance related information, please contact us.