Letter from Egon Schiele to Anton Peschka
, 19th Jan. 1918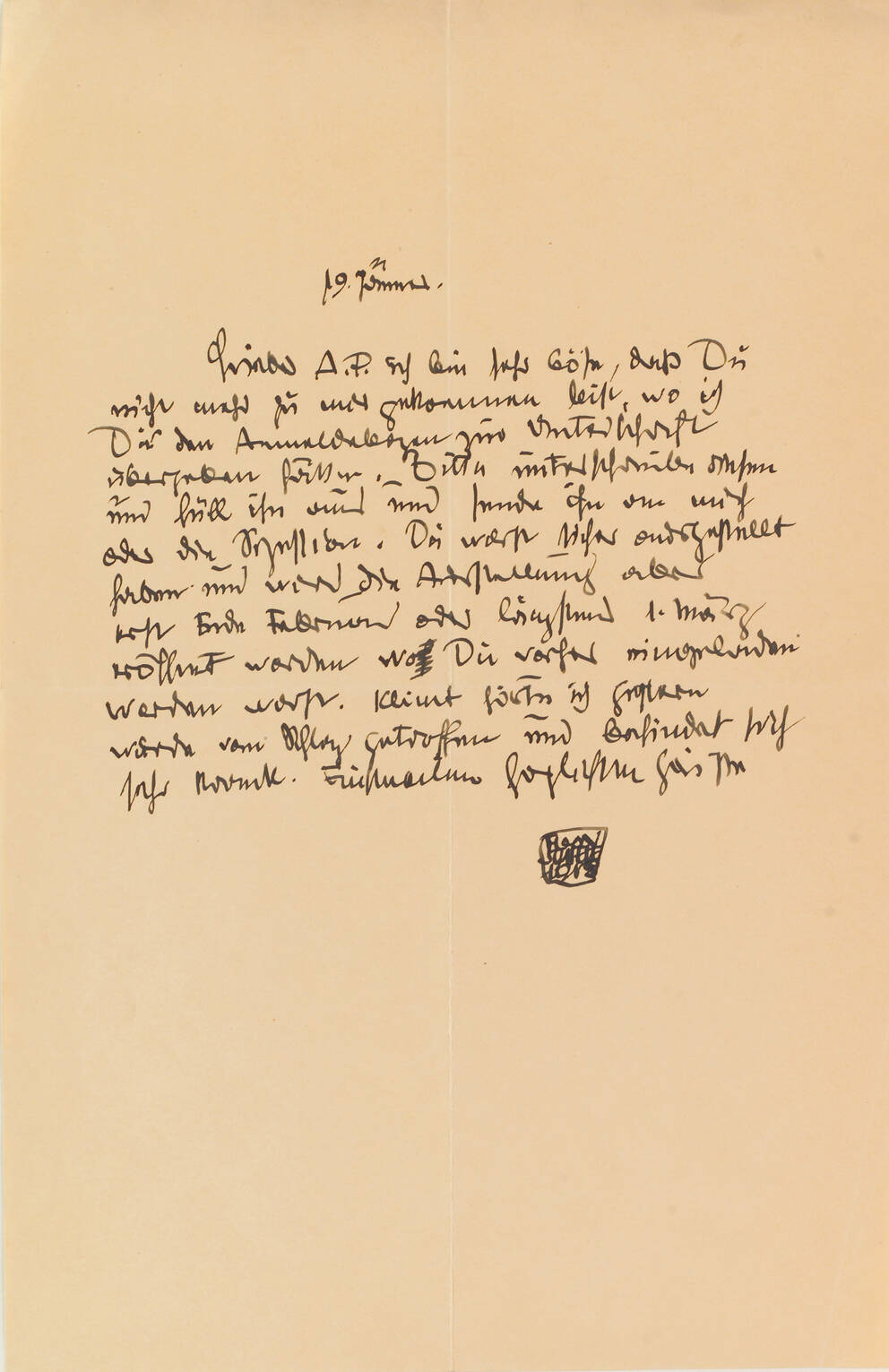 Leopold Museum,
Vienna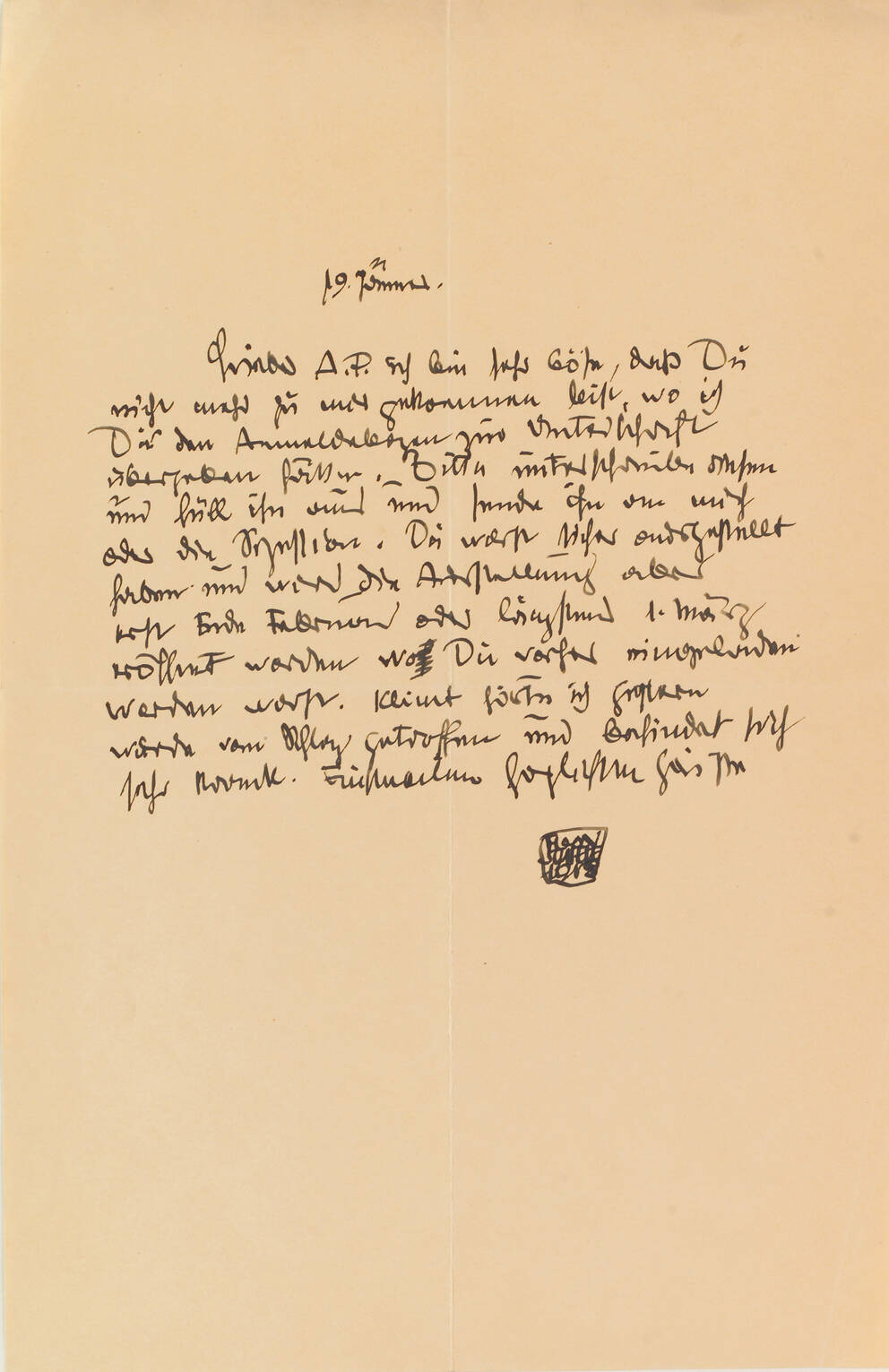 Letter from Egon Schiele to Anton Peschka
19th Jan. 1918
Artists
Egon Schiele

(Tulln 1890–1918 Vienna)

Anton Peschka

(Vienna 1885–1940 Vienna)
Unfortunately not on display at the moment
Transcription:
January 19
Dear A. P. [Anton Peschka],
I am very angry that you did not come to me, where I would have given you the application to sign. Please sign and fill it out and send it to me or to the Secession. You will be exhibited for sure and the exhibition will only open at the end of February or at the latest 1 March, where you will be invited beforehand. Klimt, I heard yesterday, had a stroke and feels very sick. In the meantime, warmest greetings
EGON
SCHIELE
1918
Object data
Artist/author

Egon Schiele
Recipient: Anton Peschka

Title

Letter from Egon Schiele to Anton Peschka

Date

19th Jan. 1918

Category

Autograph

Material​/technique

Ink on paper

Dimensions

29.6×19.4 cm

Signature

Signed and dated: EGON SCHIELE 1918

Credit line

Leopold Museum, Vienna, Inv. 4502

Inventory access

Contributed to the Leopold Museum-Privatstiftung in 1994

Selection of Reference works

Christian M. Nebehay: Egon Schiele 1890-1918. Leben, Briefe, Gedichte, Salzburg 1979.

Catalogue raisonne

ESDA ID 146
Nebehay 1979: 1351

Keywords

Egon Schiele
Autograph Database

For further information on Egon Schiele and to conduct primary source research, please visit our Egon Schiele Autograph Database.

Egon Schiele Autograph Database
If you have further information on this object, please contact us.
Provenance
Provenance research
Leopold Museum
i
Dr. Rudolf Leopold, Wien (o.D.);
Leopold Museum-Privatstiftung, Wien (seit 1994).
For provenance related information, please contact us.