Letter from Egon Schiele to Anton Peschka
, 23rd Nov. 1914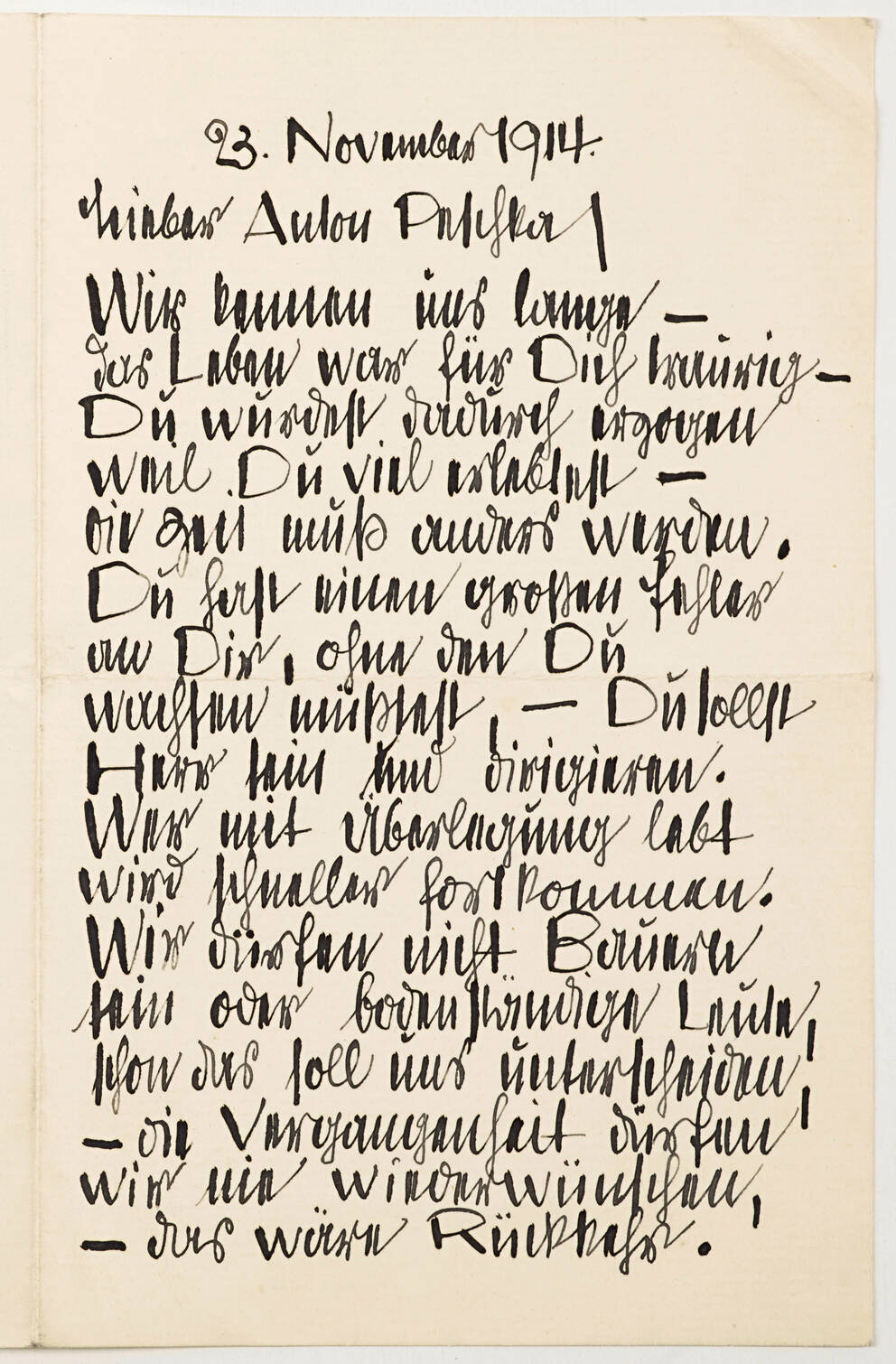 Leopold Museum,
Vienna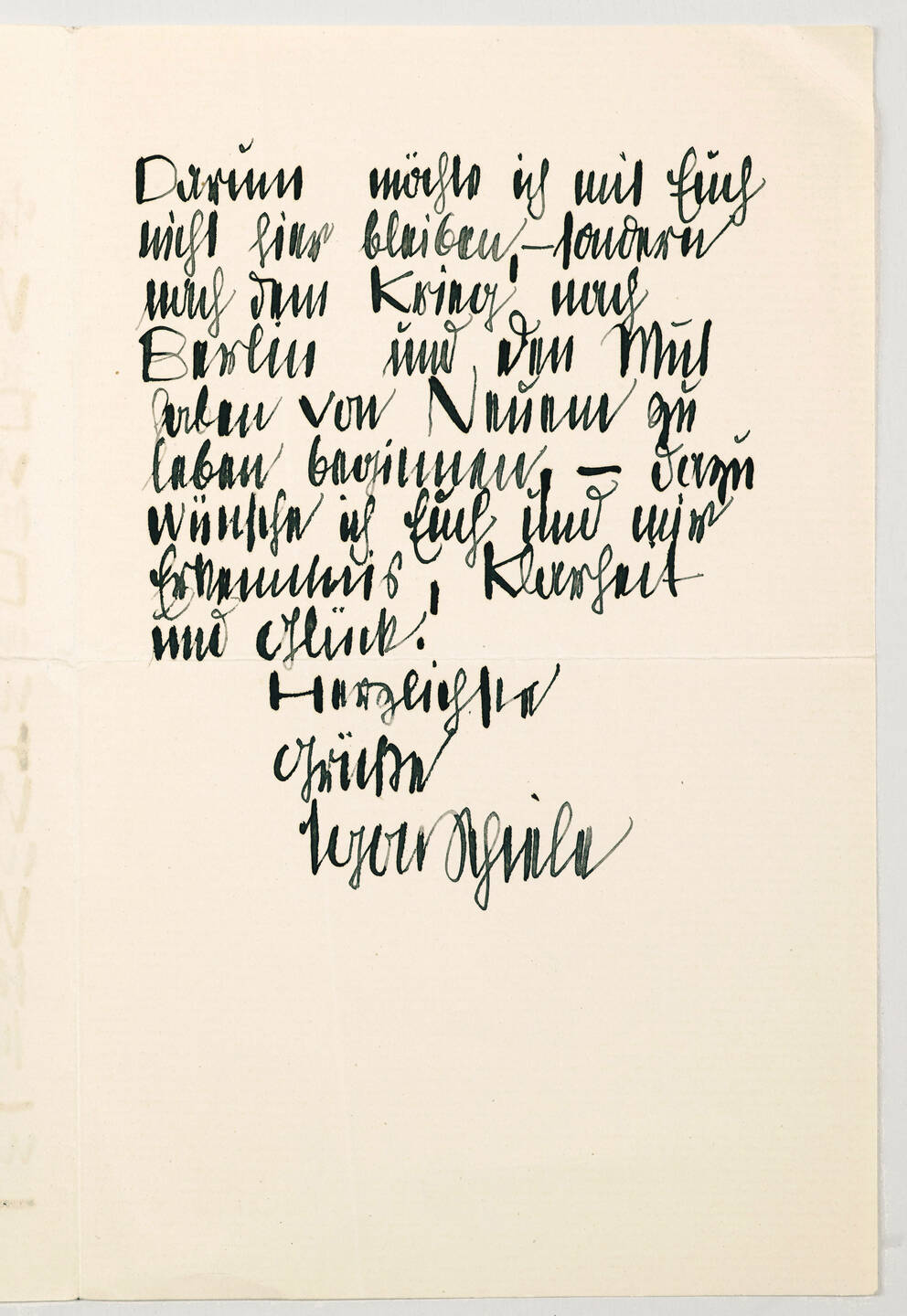 Leopold Museum,
Vienna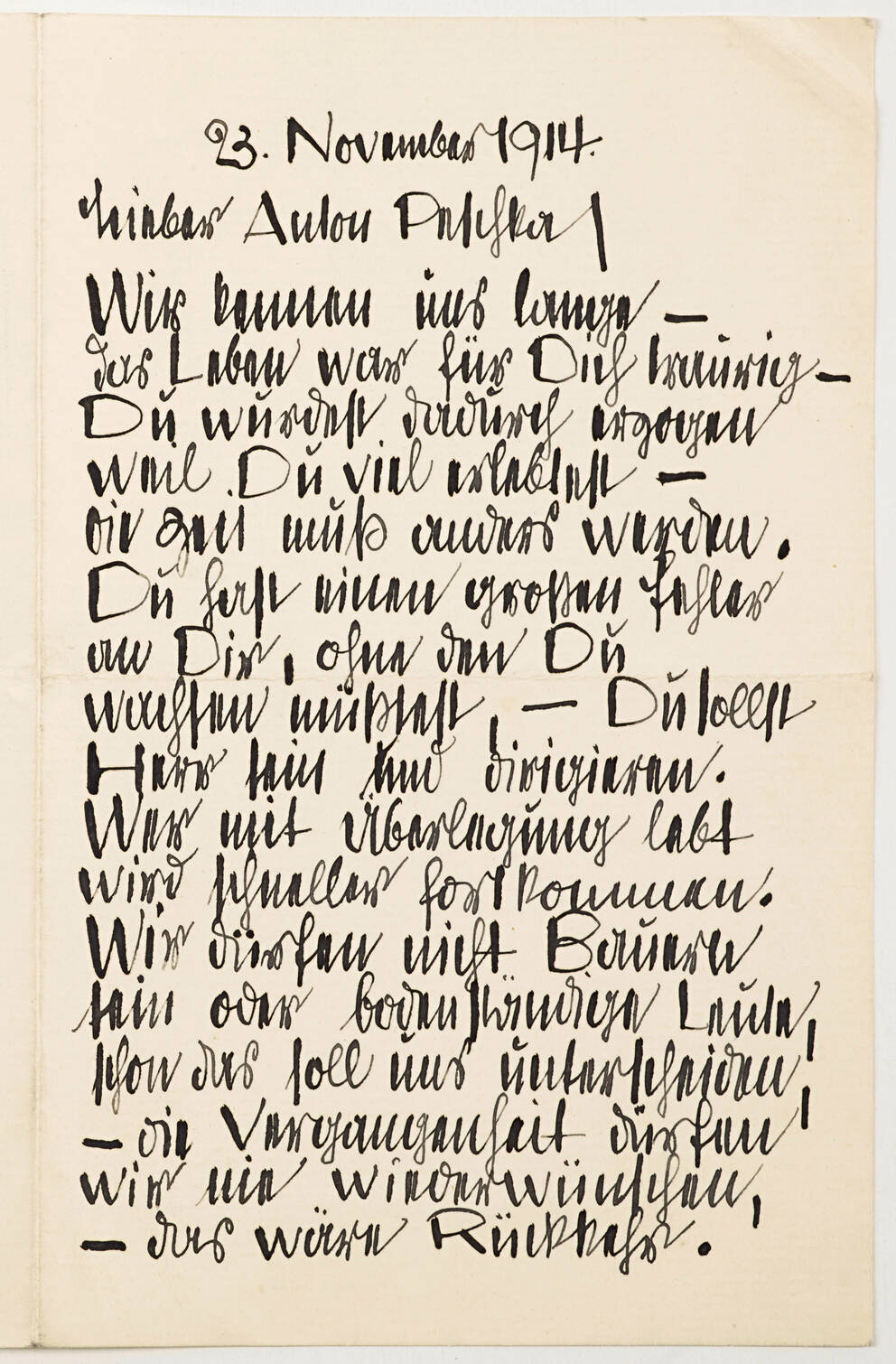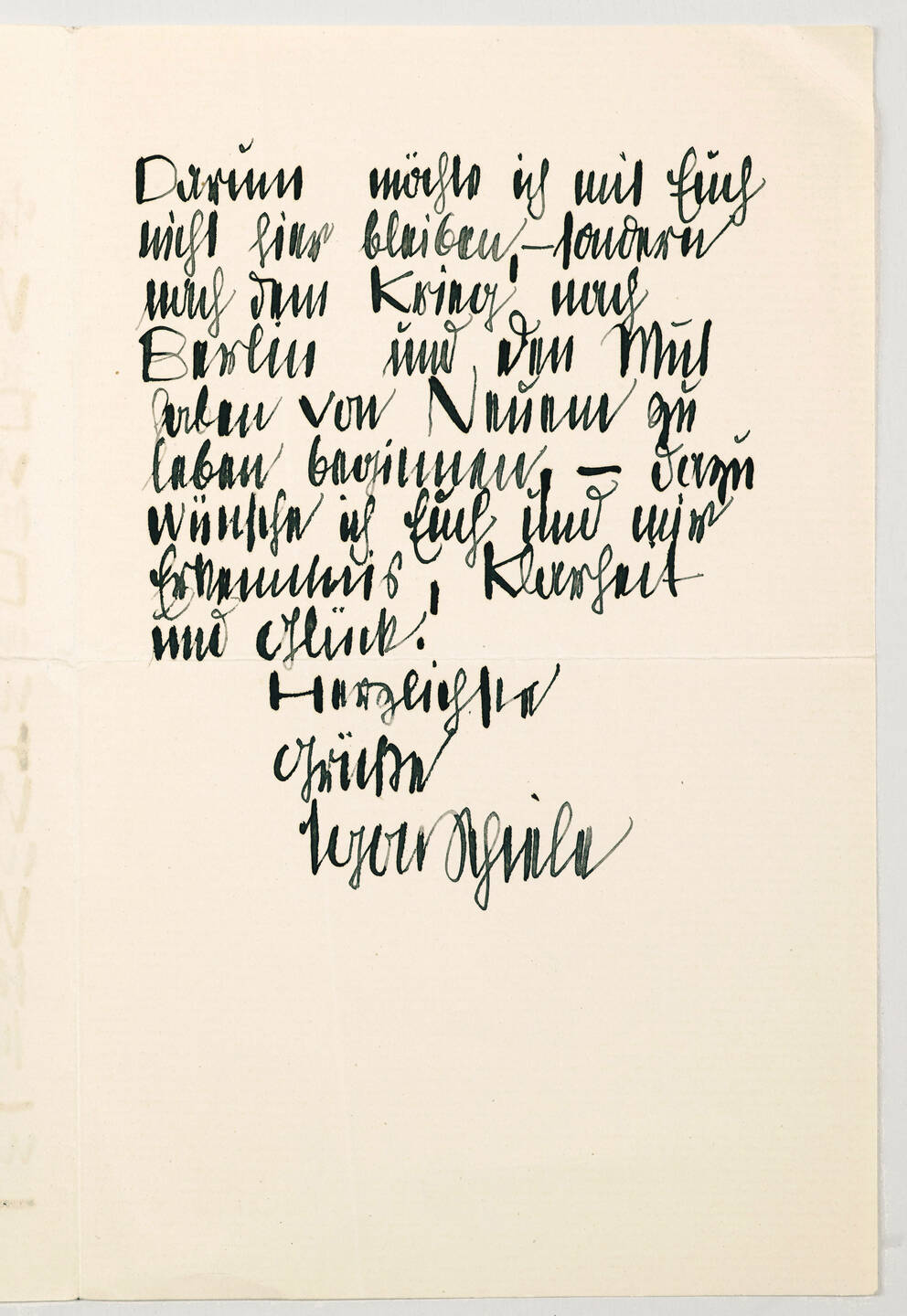 Letter from Egon Schiele to Anton Peschka
23rd Nov. 1914
India ink on paper
17.6×22.1 cm
Artists
Egon Schiele

(Tulln 1890–1918 Vienna)

Anton Peschka

(Vienna 1885–1940 Vienna)
Unfortunately not on display at the moment
Transcription:
November 23, 1914.
Dear Anton Peschka!
We have known one another for a long time – life has been painful for you, and you have learned from what you lived through. Times must change. There is one great flaw within you, and once you are rid of it you must surely grow. It is you who should be master, you should take charge. Those who live thoughtfully will progress faster. We must not be peasants bound to the earth; this alone should already set us apart from the others. – We must never ask for the past to return – for that would be regression. This is why I don't want to stay with you here. Instead I will go to Berlin after the war, and there I will have the courage to start a new life. To this end I wish both you and myself insight, clarity and good luck!
Warmest
greetings
Egon Schiele
Object data
Artist/author

Egon Schiele
Recipient: Anton Peschka

Title

Letter from Egon Schiele to Anton Peschka

Date

23rd Nov. 1914

Category

Autograph

Material​/technique

India ink on paper

Dimensions

17.6×22.1 cm

Credit line

Leopold Museum, Vienna, Inv. 4510

Inventory access

Contributed to the Leopold Museum-Privatstiftung in 1994

Selection of Reference works

Christian M. Nebehay: Egon Schiele 1890-1918. Leben, Briefe, Gedichte, Salzburg 1979.

Catalogue raisonne

ESDA ID 154
Nebehay 1979: 713

Keywords

Egon Schiele
Autograph Database

For further information on Egon Schiele and to conduct primary source research, please visit our Egon Schiele Autograph Database.

Egon Schiele Autograph Database
If you have further information on this object, please contact us.
Provenance
Provenance research
Leopold Museum
i
Dr. Rudolf Leopold, Wien (o.D.);
Leopold Museum-Privatstiftung, Wien (seit 1994).
For provenance related information, please contact us.