Glass Vase with Brass Armoring
, c. 1902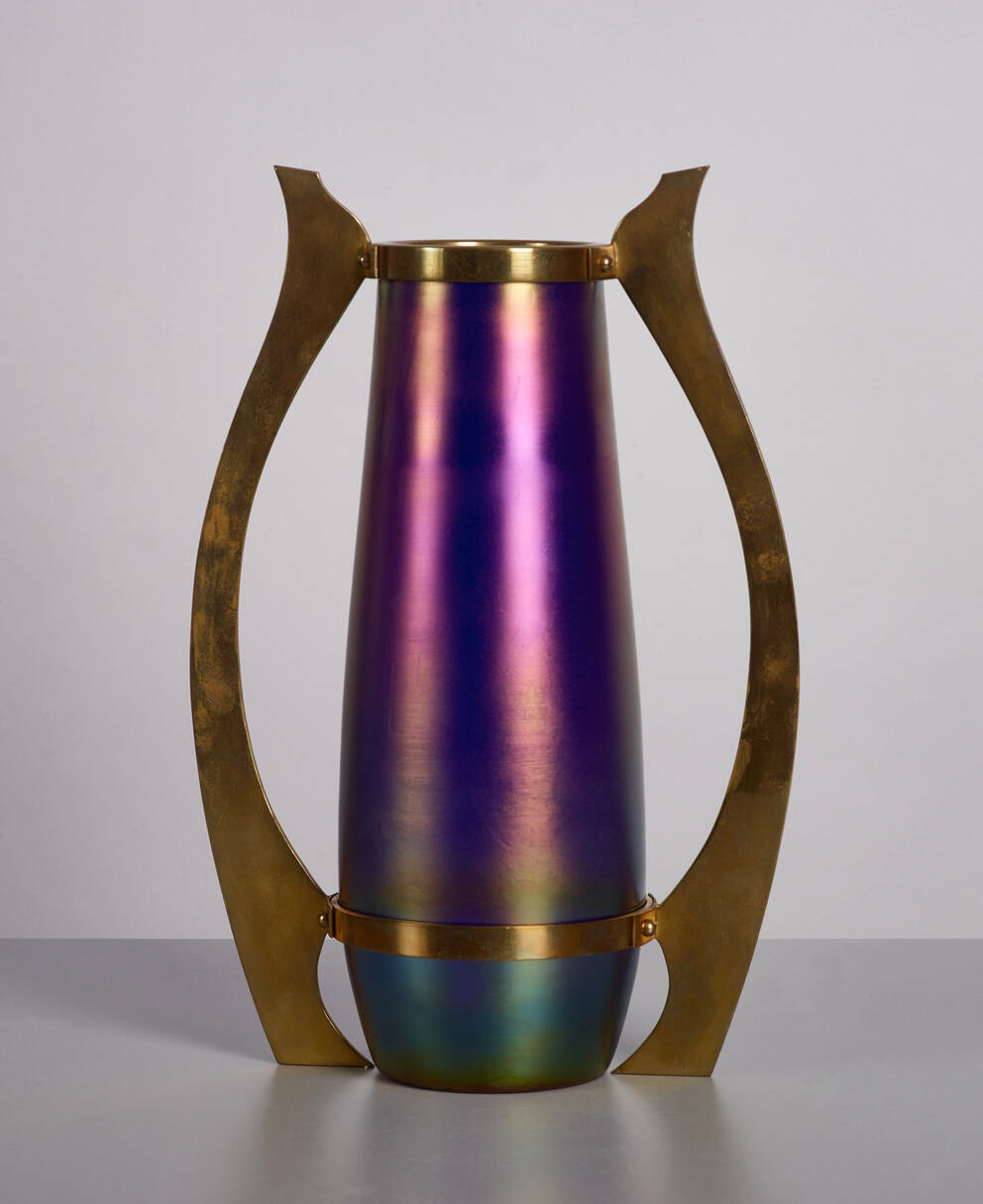 Leopold Museum,
Vienna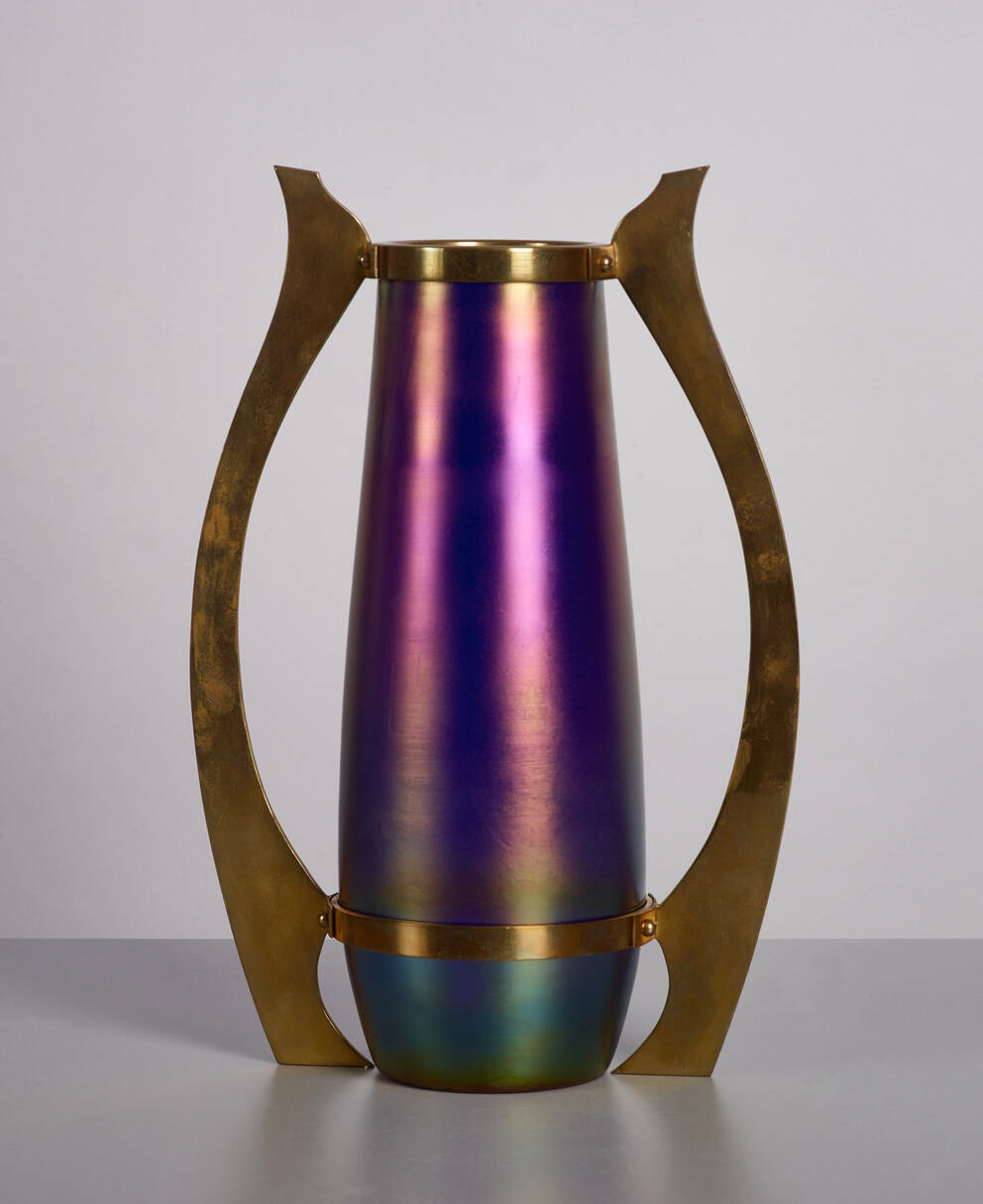 Glass Vase with Brass Armoring
c. 1902
Glass, brass
30.1×20×10 cm
Artists
Jutta Sika

(Linz 1877–1964 Vienna)

Wilhelm Kralik Sohn on behalf of E. Bakalowits Söhne
Bakalowits für E. Bakalowits Söhne
Unfortunately not on display at the moment
Jutta Sika (1877–1964) was born Josefa Sika in 1877 in Linz. From 1897 to 1902 she studied painting at the School of Arts and Crafts in Vienna under Rudolf Ribarz (1848–1904) and Koloman Moser (1868–1918), as well as ceramic art under Friedrich Linke (1854–1914). In 1913 she started studying nude painting and costume design at the School of Arts and Crafts under Alfred Roller (1864–1935). She participated in the Paris World Fair in 1900. Together with Therese Trethan (1879–1957), Sika was a founding member in 1901 of the association Wiener Kunst im Hause, which is regarded as a precursor to the Wiener Werkstätte, and existed into the 1930s. The *Glass Vase with Brass Armoring *, created around 1902, is a design by Sika commissioned by the former Imperial Royal purveyors to the court Bakalowits & Söhne and was executed by the glass foundry Wilhelm Kralik Sohn situated in the Bohemian town of Eleonorenhain (present-day Lenora). Sika further designed Christmas tree decorations and boxes of chocolates for the Imperial Royal court confectioner Demel.
Object data
Artist/author

Design: Jutta Sika
Execution: Wilhelm Kralik Sohn on behalf of E. Bakalowits Söhne
by order of : Bakalowits für E. Bakalowits Söhne

Title

Glass Vase with Brass Armoring

Date

c. 1902

Art movement

Art Nouveau, Wiener Werkstätte

Category

Arts and crafts

Material​/technique

Glass, brass

Dimensions

30.1×20×10 cm

Credit line

Leopold Museum, Vienna, Inv. 4557

Inventory access

Contributed to the Leopold Museum-Privatstiftung in 1994

Keywords
If you have further information on this object, please contact us.
Provenance
Provenance research
Leopold Museum
i
Dr. Rudolf Leopold, Wien (o.D.);
Leopold Museum-Privatstiftung, Wien (seit 1994).
For provenance related information, please contact us.