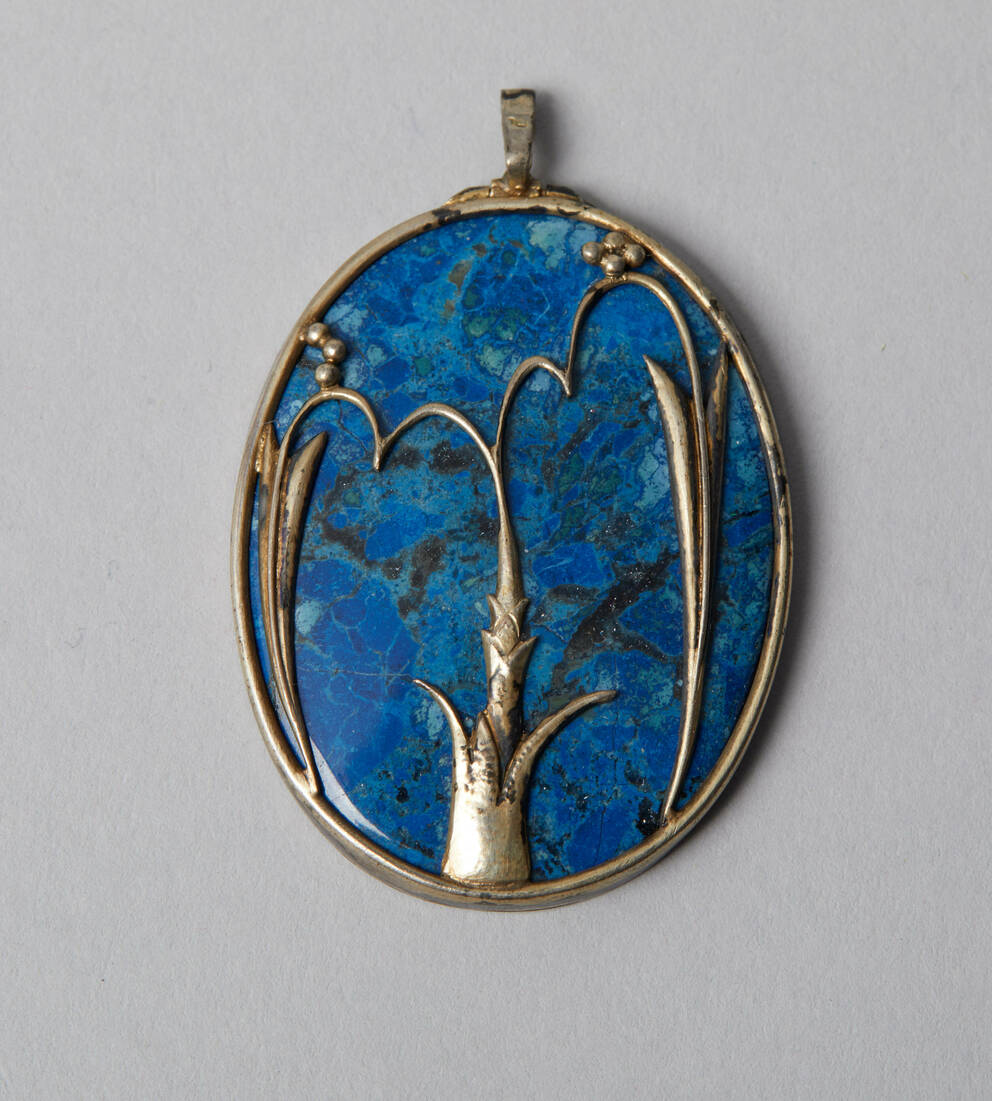 Leopold Museum,
Vienna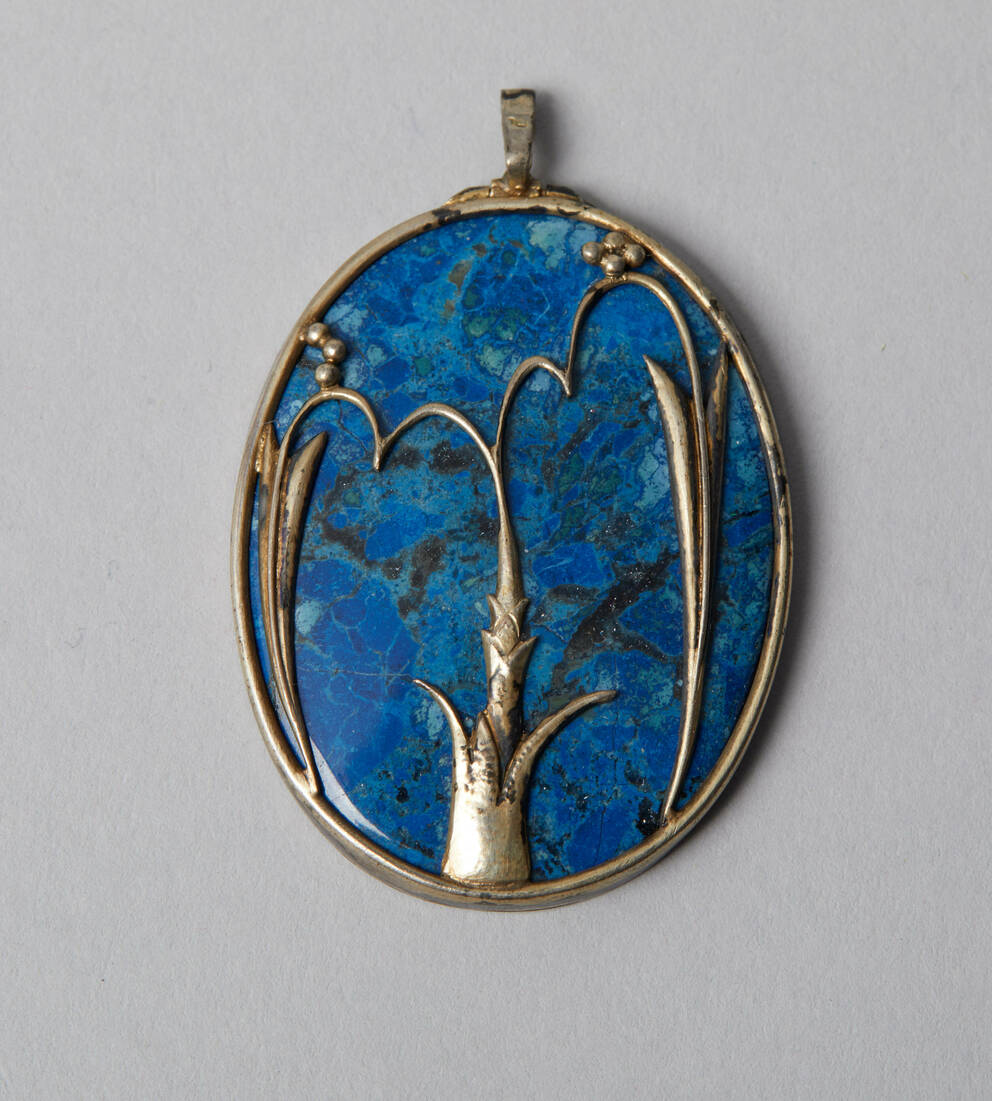 Pendant
c. 1919
Silver, lapis lazuli
5×3 cm
Artists
Dagobert Peche

(St. Michael im Lungau 1887–1923 Mödling)

Wiener Werkstätte
Currently on display at OG4
The making of jewelry was a core business of the Wiener Werkstätte from its founding in 1903. This pendant was designed around 1919 by architect, designer and graphic artist Dagobert Peche (1887–1923). It consists of an oval medallion of lapis lazuli and silver. The black-speckled blue gem provides the scenic background against which a sprouting plant stylized in the spirit of Art Deco is rendered in silver. Placed in the center of the oval, its trunk bifurcates into two double-arched curving branches ending in arrowhead-shaped leaves and drooping down low on the sides. The marbling of the gemstone gives its surface a lively character. With a metal eye attached at the top, the pendant can be worn on a chain.
Object data
Artist/author

Design: Dagobert Peche
Execution: Wiener Werkstätte

Title

Pendant

Date

c. 1919

Art movement

Wiener Werkstätte

Category

Arts and crafts

Material​/technique

Silver, lapis lazuli

Dimensions

5×3 cm

Credit line

Leopold Museum, Vienna, Inv. 4564

Inventory access

Contributed to the Leopold Museum-Privatstiftung in 1994

Selection of Reference works

Wien 1900. Aufbruch in die Moderne, hrsg. von Hans-Peter Wipplinger, Wien 2019 (Ausst.-Kat. Leopold Museum, Wien, ab 15.03.2019).

Keywords
If you have further information on this object, please contact us.
Provenance
Provenance research
Leopold Museum
i
Dr. Rudolf Leopold, Wien (o.D.);
Leopold Museum-Privatstiftung, Wien (1994)
For provenance related information, please contact us.