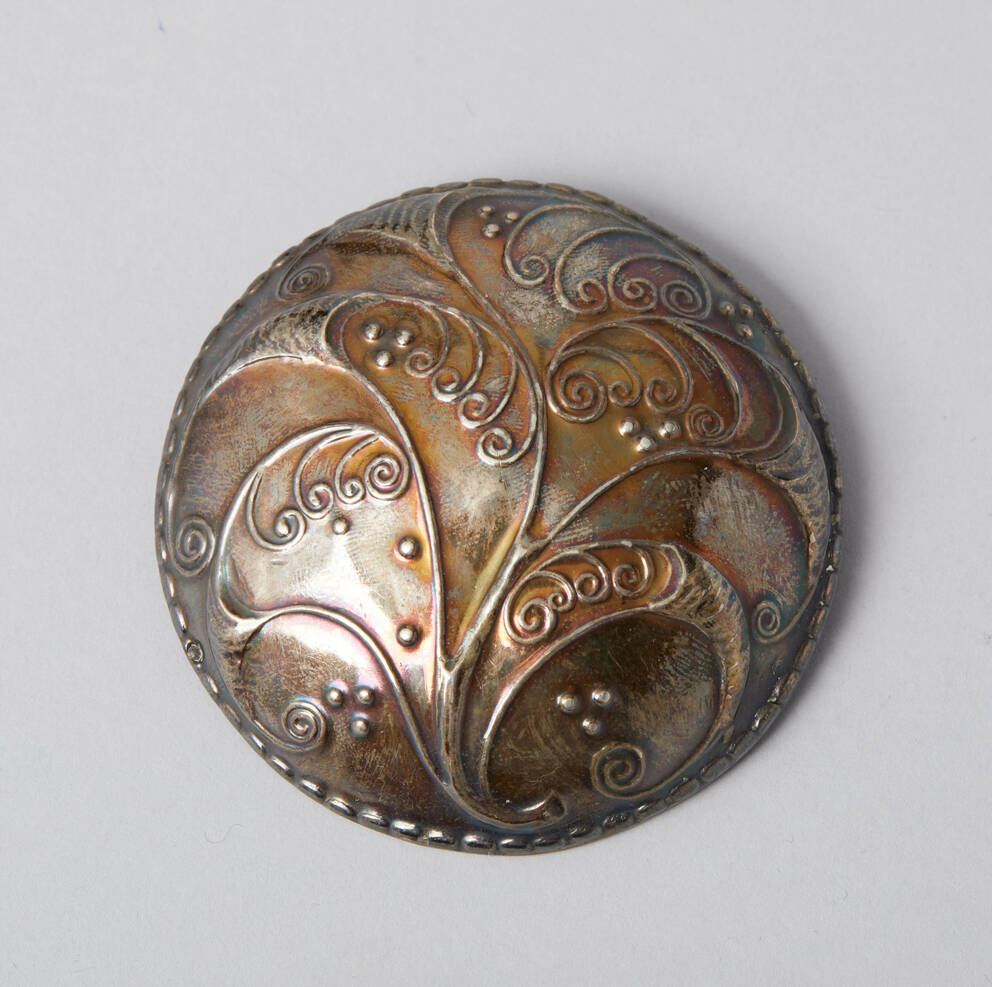 Leopold Museum,
Vienna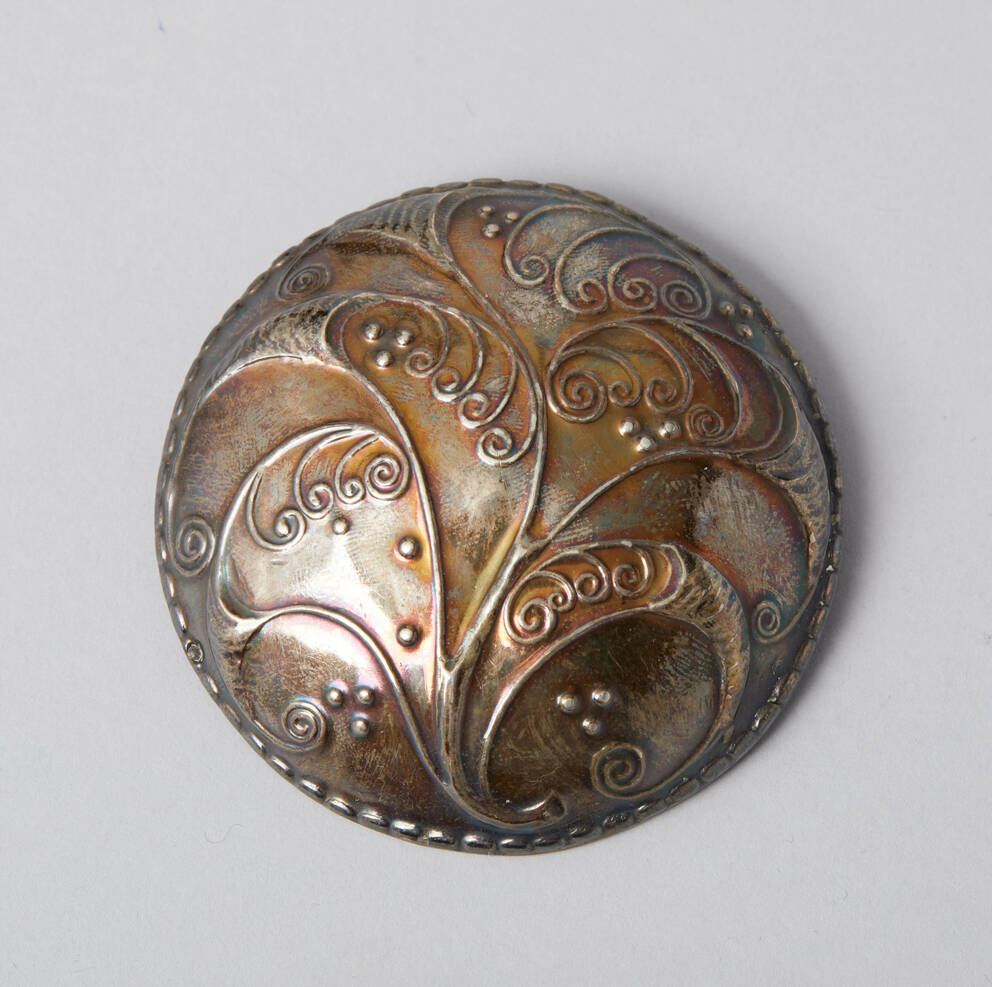 Artists
Carl Otto Czeschka

(Vienna 1878–1960 Hamburg)
Currently on display at OG4
This brooch was created in 1905 by the graphic artist and designer Carl Otto Czeschka (1878–1960) as part of his design activities for the Wiener Werkstätte. Also active as a painter, Czeschka studied from 1894 to 1898 at the Vienna Academy under Christian Griepenkerl (1839–1916), and between 1902 and 1904 taught at the Vienna School of Arts and Crafts. In 1907 he left Vienna to take on a professorship at the School of Arts and Crafts in Hamburg. In keeping with a process founded on the division of labor, Czeschka was only in charge of the brooch's design, while an unknown silversmith working for the Wiener Werkstätte hand-embossed a thin piece of silver sheet based on the artist's drawing. The tendril-like vegetal elements have been inserted into this raised roundel with a millegrain border in such a skilled manner that the decor appears almost abstract.
Object data
Artist/author

Title

Brooch

Date

1905

Art movement

Art Nouveau, Wiener Werkstätte

Category

Arts and crafts

Material​/technique

Silver

Dimensions

6.5×6.5 cm

Credit line

Leopold Museum, Vienna, Inv. 4569

Inventory access

Contributed to the Leopold Museum-Privatstiftung in 1994

Selection of Reference works

Wien 1900. Aufbruch in die Moderne, hrsg. von Hans-Peter Wipplinger, Wien 2019 (Ausst.-Kat. Leopold Museum, Wien, ab 15.03.2019).

Keywords
If you have further information on this object, please contact us.
Provenance
Provenance research
Leopold Museum
i
Dr. Rudolf Leopold, Wien (o.D.);
Leopold Museum-Privatstiftung, Wien (1994)
For provenance related information, please contact us.