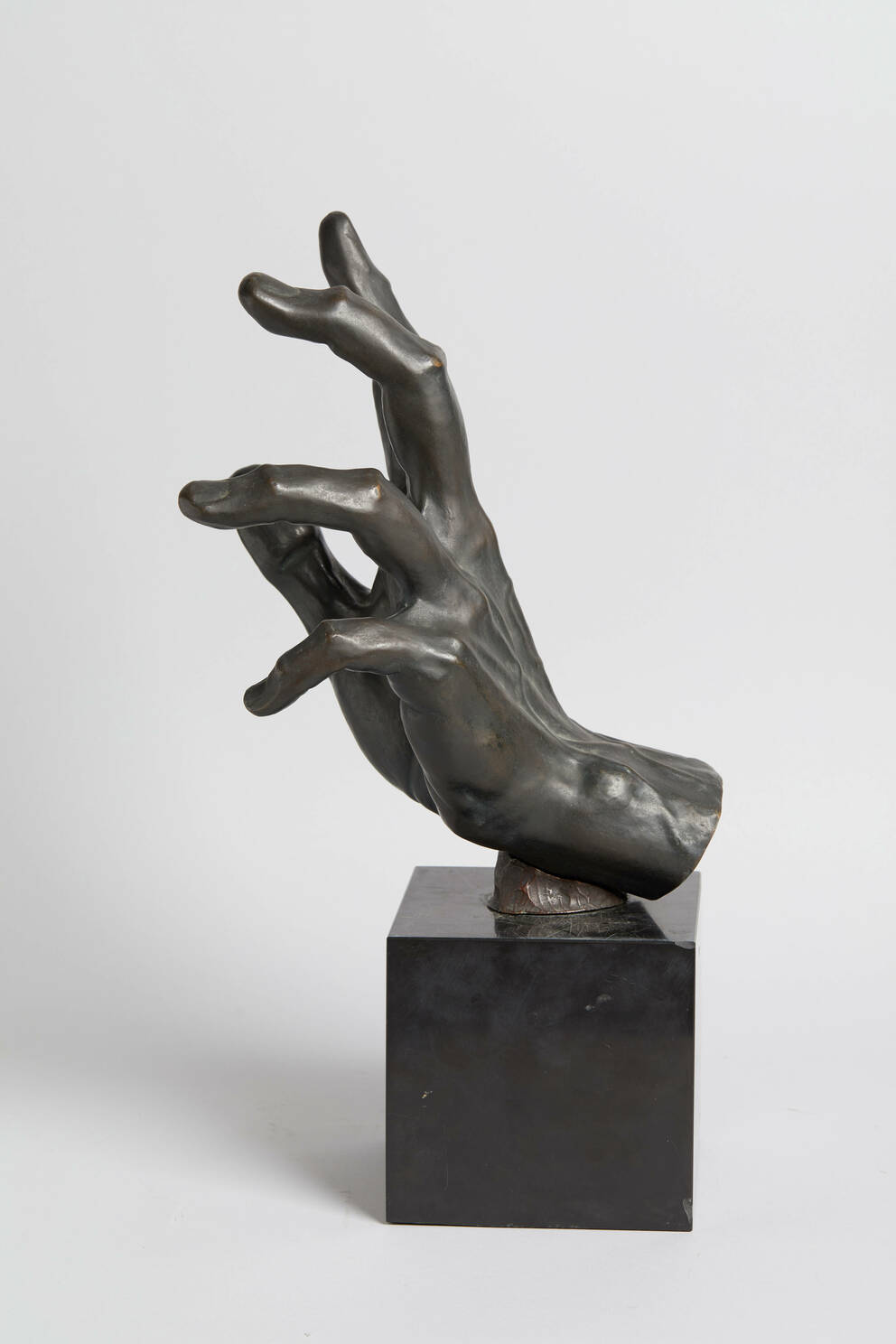 Leopold Museum,
Vienna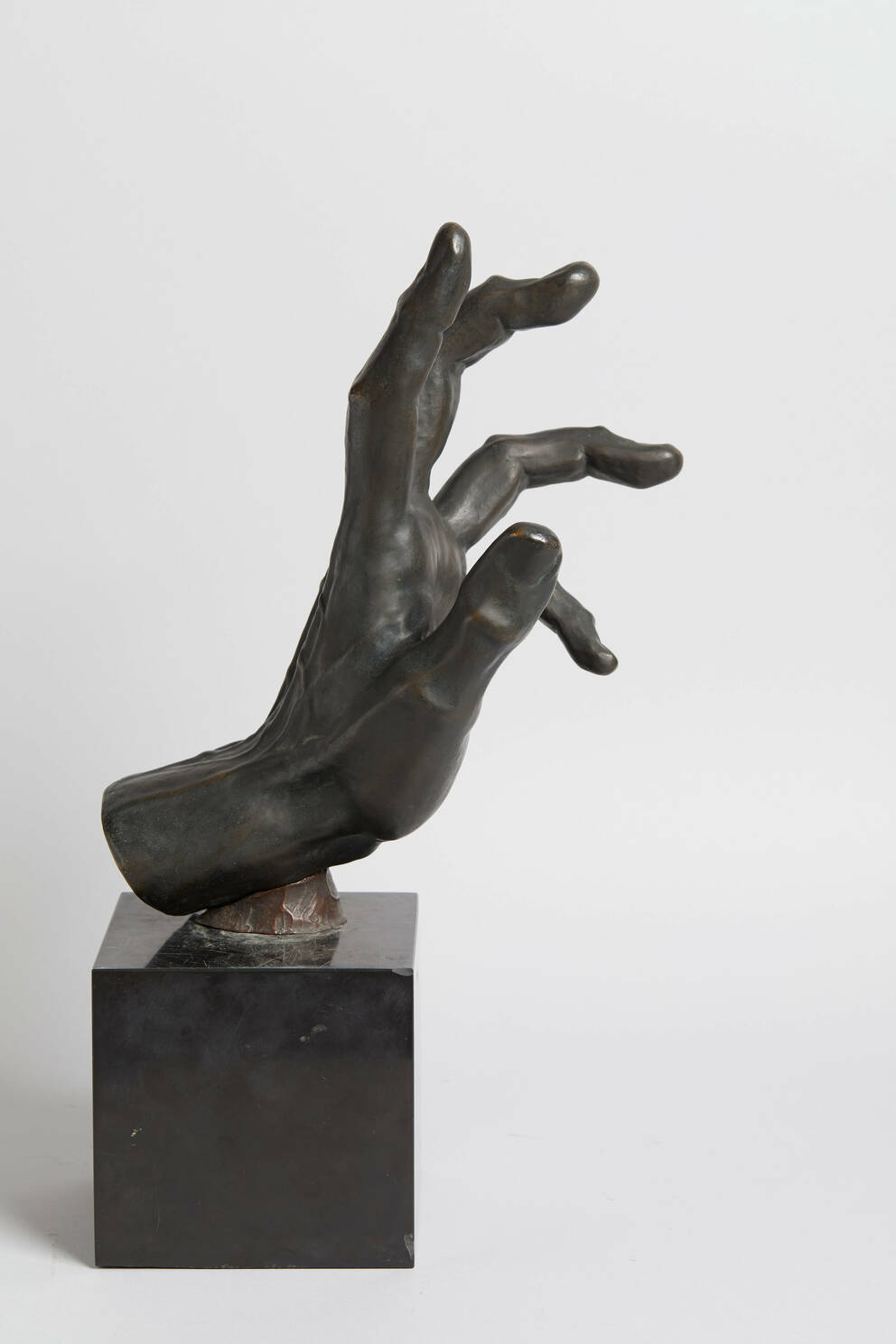 Leopold Museum,
Vienna
Leopold Museum,
Vienna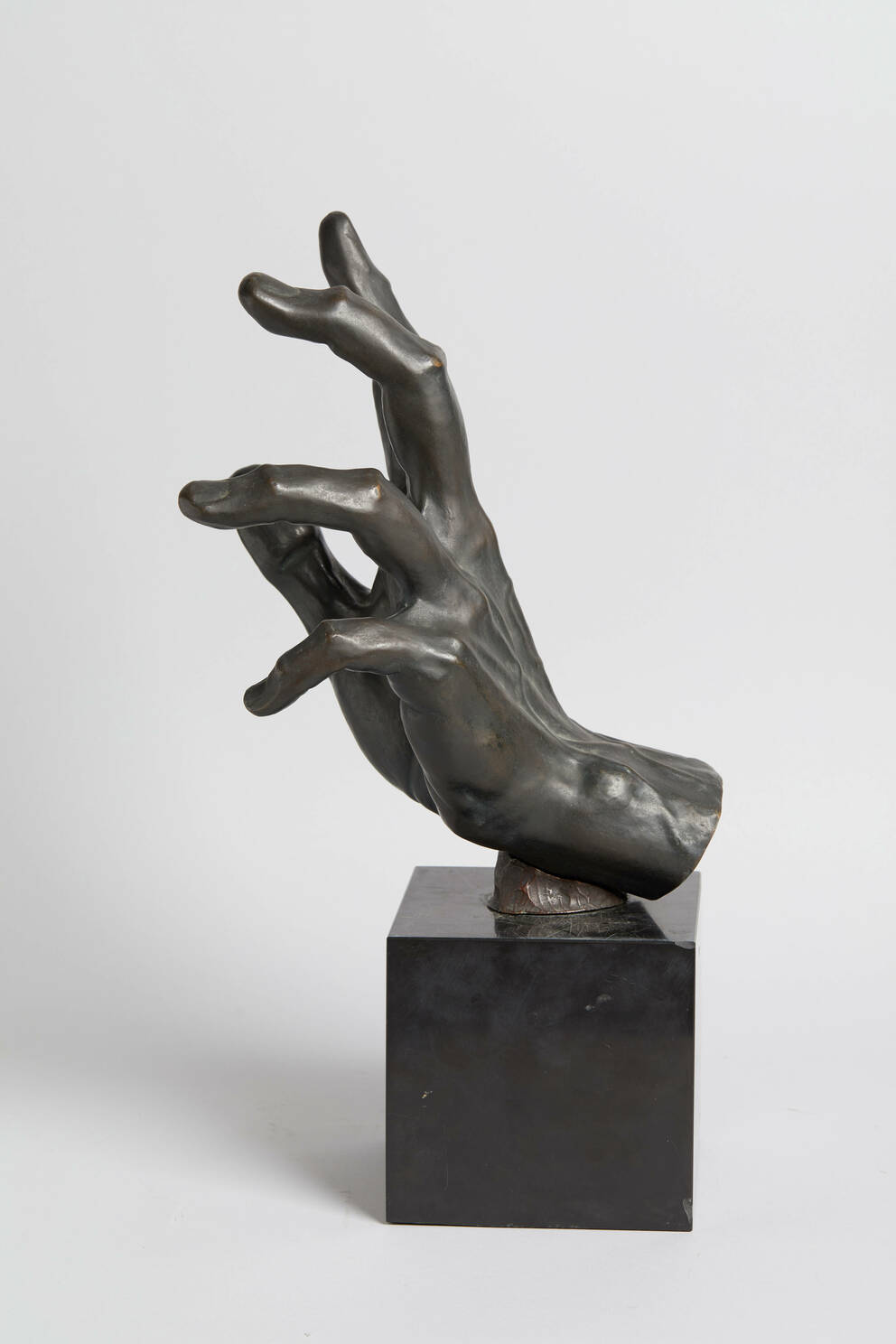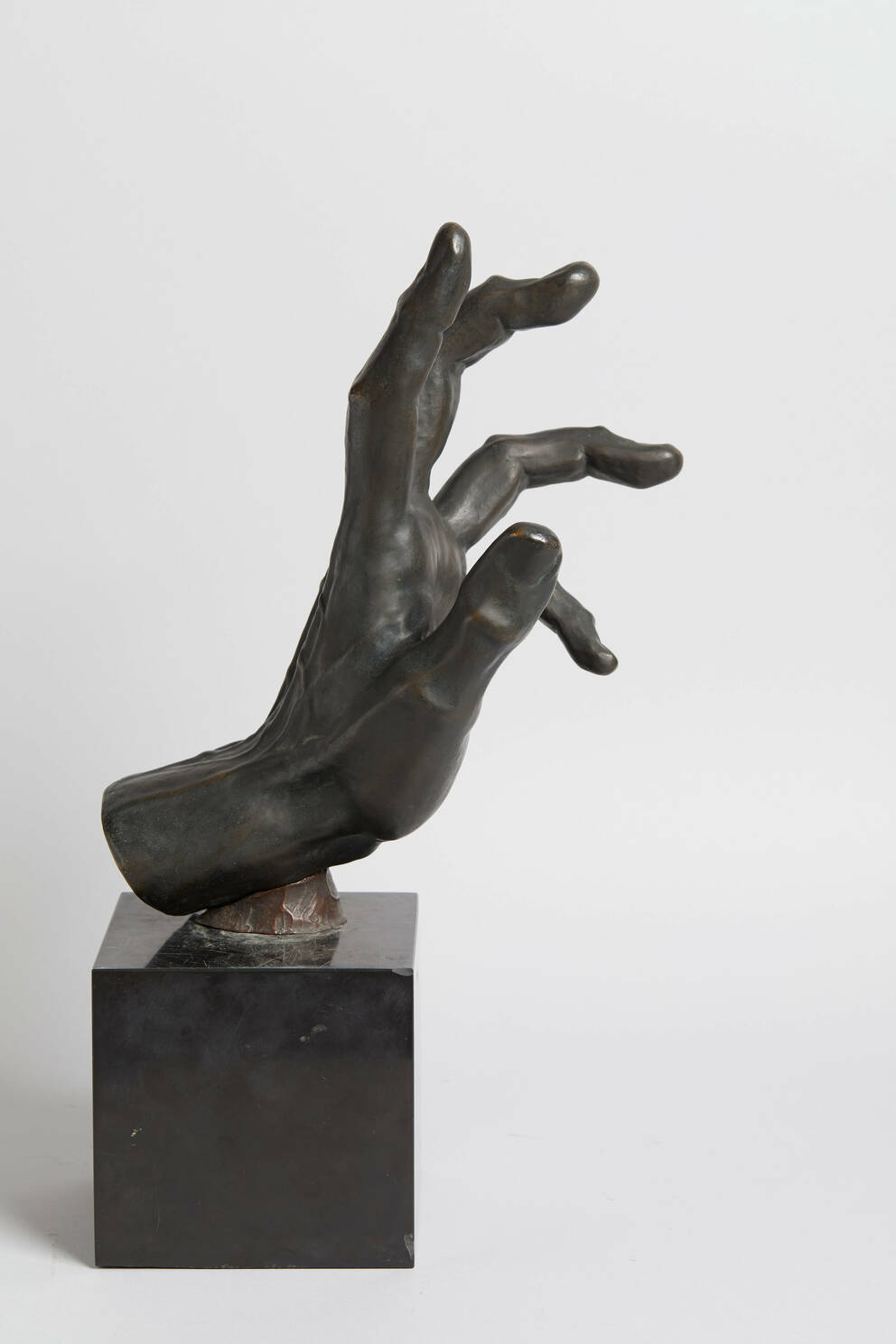 Hand
n. d.
Bronze, marble
52.5×30×23 cm 15.8×16.2×16.2 cm 17.5×1.2 cm 16.2×16.2×16.2 cm
Artists
Ivan Meštrović

(Vrpolje 1883–1962 South Bend)
Unfortunately not on display at the moment
The Croatian sculptor Ivan Meštrović (1883–1962) came to Vienna in 1900 from the Dalmatian Hinterland. Blessed with a natural aptitude, he decided to study sculpture. With his training at the Vienna Academy of Fine Arts between 1901 and 1904 he laid the foundations for his artistic career, which took him to France, Italy, Switzerland and eventually to the US. The larger than life-sized hand was modeled in a naturalistic manner. Protruding vertically from the plinth, it suggests a raised arm with an upheld hand. The sculptor paid close attention to rendering the individual fingers: delicate, long, splayed and slightly bent, they invest the hand with a powerful, eloquent gesture.
Object data
Artist/author

Title

Hand

Date

n. d.

Category

Sculpture

Material​/technique

Bronze, marble

Dimensions

52.5×30×23 cm 15.8×16.2×16.2 cm 17.5×1.2 cm 16.2×16.2×16.2 cm

Signature

Signed: Meštrović

Credit line

Leopold Museum, Vienna, Inv. 4593

Inventory access

Contributed to the Leopold Museum-Privatstiftung in 1994

Selection of Reference works

Wien 1900. Aufbruch in die Moderne, hrsg. von Hans-Peter Wipplinger, Wien 2019 (Ausst.-Kat. Leopold Museum, Wien, ab 15.03.2019).

Keywords
If you have further information on this object, please contact us.
Provenance
Provenance research
Leopold Museum
i
Dr. Rudolf Leopold, Wien (o.D.);
Leopold Museum-Privatstiftung, Wien (seit 1994).
For provenance related information, please contact us.