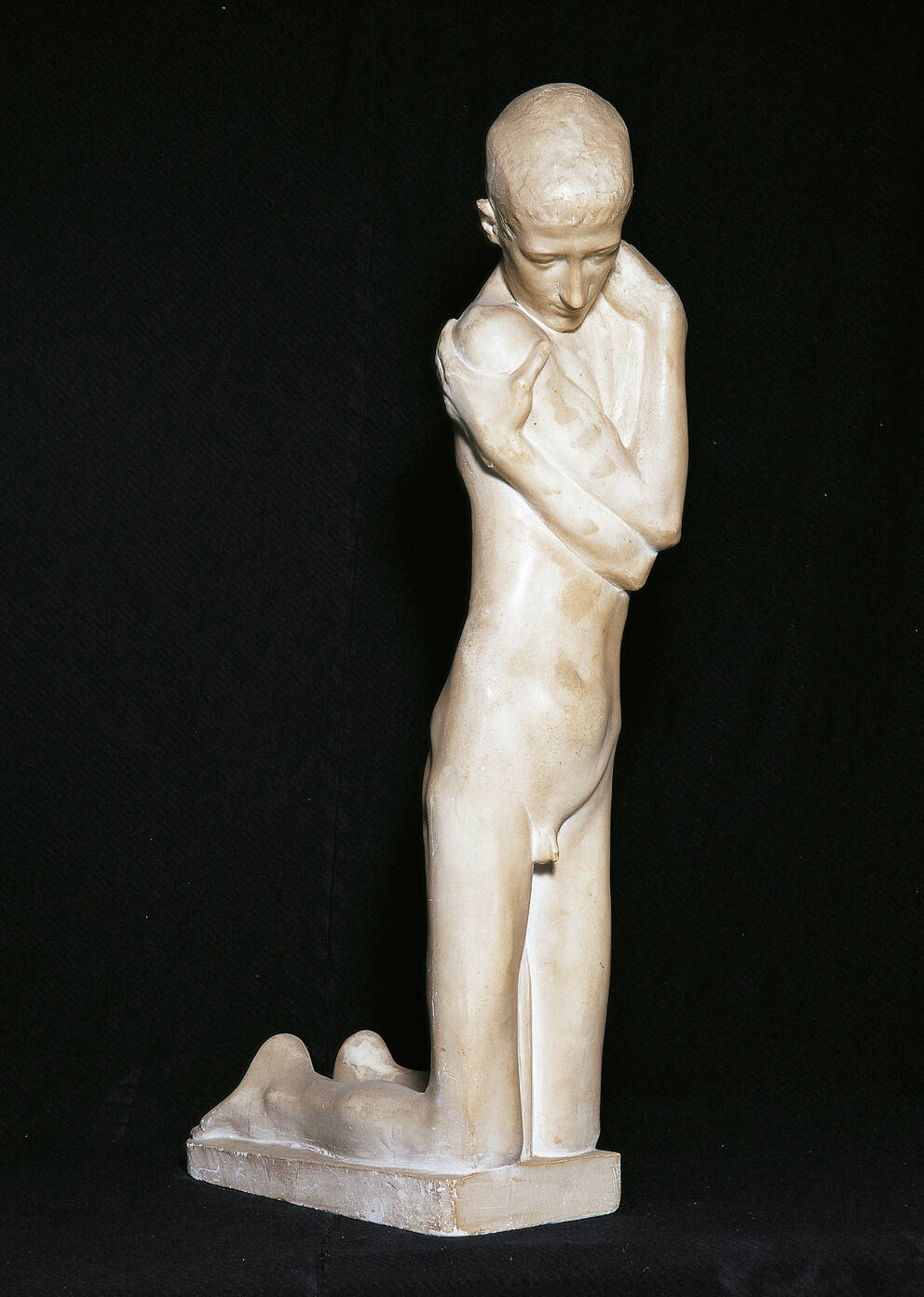 Leopold Museum,
Vienna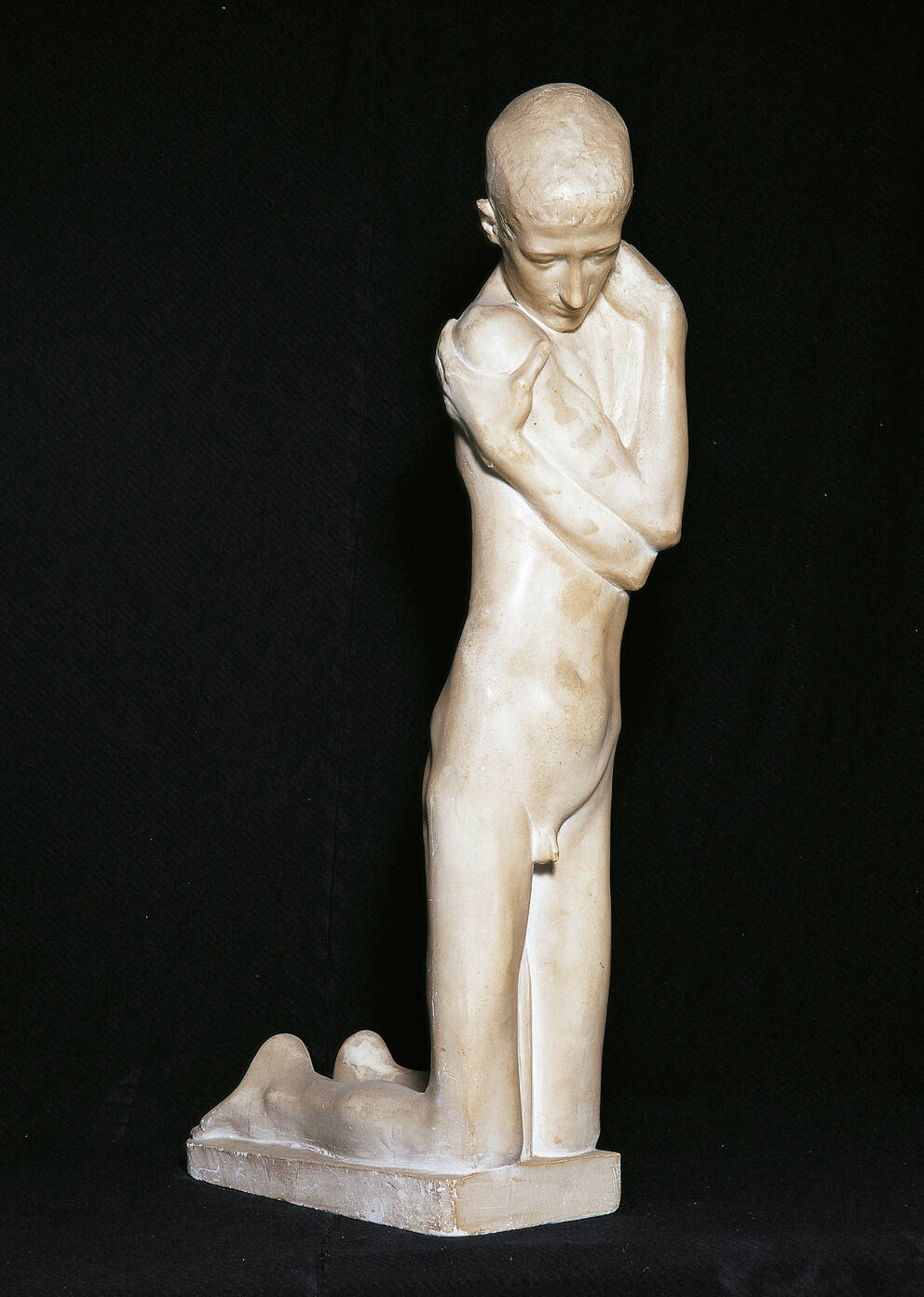 Artists
George Minne

(Ghent 1866–1941 Sint-Martens-Latem)
Currently on display at OG4
By the late 1880s already, Belgian-born George Minne (1866–1941) had developed a new type of sculpture in which, moving away from prevailing taste, the figures were made lean and gaunt. From about 1895 he worked on different versions of a kneeling boy — the present version is from 1897 — which were intended to be placed along the edge of a fountain. With their crossed arms and almost humbly bowed heads, they show a move towards the Gothic, which can be seen in other works by Minne, too. A version of this fountain was shown in 1905/1906 at the Folkwang Museum founded by Karl Ernst Osthaus (1874–1921) in Hagen. In Viennese collections, too — the present one comes from Carl Moll's (1861–1945) — versions of this Kneeling Boy could be found early on, inspiring the young Austrian Expressionist artists Egon Schiele (1890–1918) and Oskar Kokoschka (1886–1980) to likewise create gaunt, fragile, in part androgynous male youth figures.
Object data
Artist/author

Title

Kneeling Boy

Date

1897

Art movement

Art Nouveau, Symbolism

Category

Sculpture

Material​/technique

Plaster

Dimensions

72×20.5×48 cm

Credit line

Leopold Museum, Vienna, Inv. 4596

Inventory access

Contributed to the Leopold Museum-Privatstiftung in 1994

Selection of Reference works

Wien 1900. Aufbruch in die Moderne, hrsg. von Hans-Peter Wipplinger, Wien 2019 (Ausst.-Kat. Leopold Museum, Wien, ab 15.03.2019).
Wien 1900. Sammlung Leopold, hrsg. von Diethard Leopold/Peter Weinhäupl, Wien u.a. 2009.

Keywords
If you have further information on this object, please contact us.
Provenance
Provenance research
Leopold Museum
i
Dr. Rudolf Leopold, Wien (o.D.);
Leopold Museum-Privatstiftung, Wien (1994)
For provenance related information, please contact us.