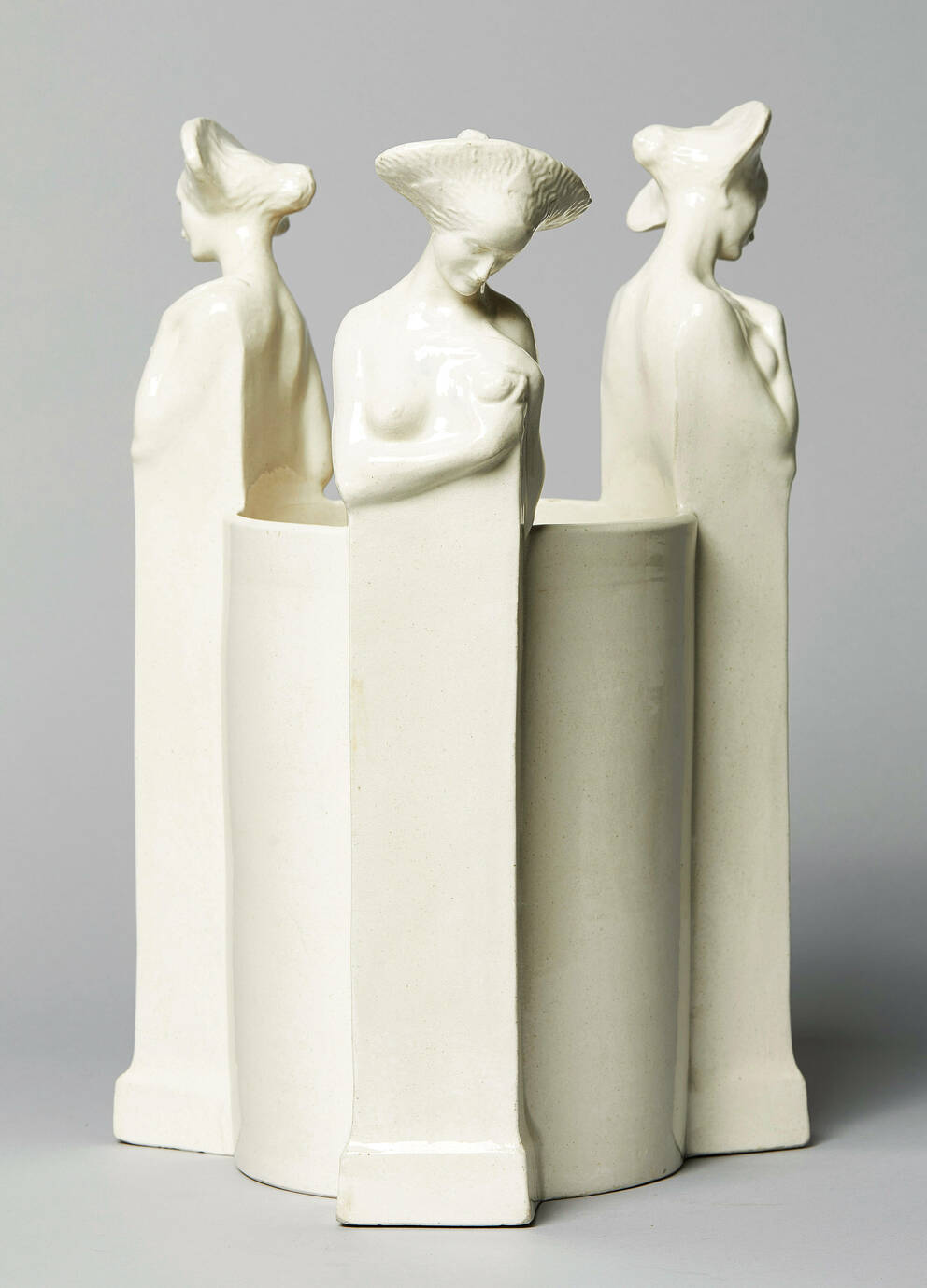 Leopold Museum,
Vienna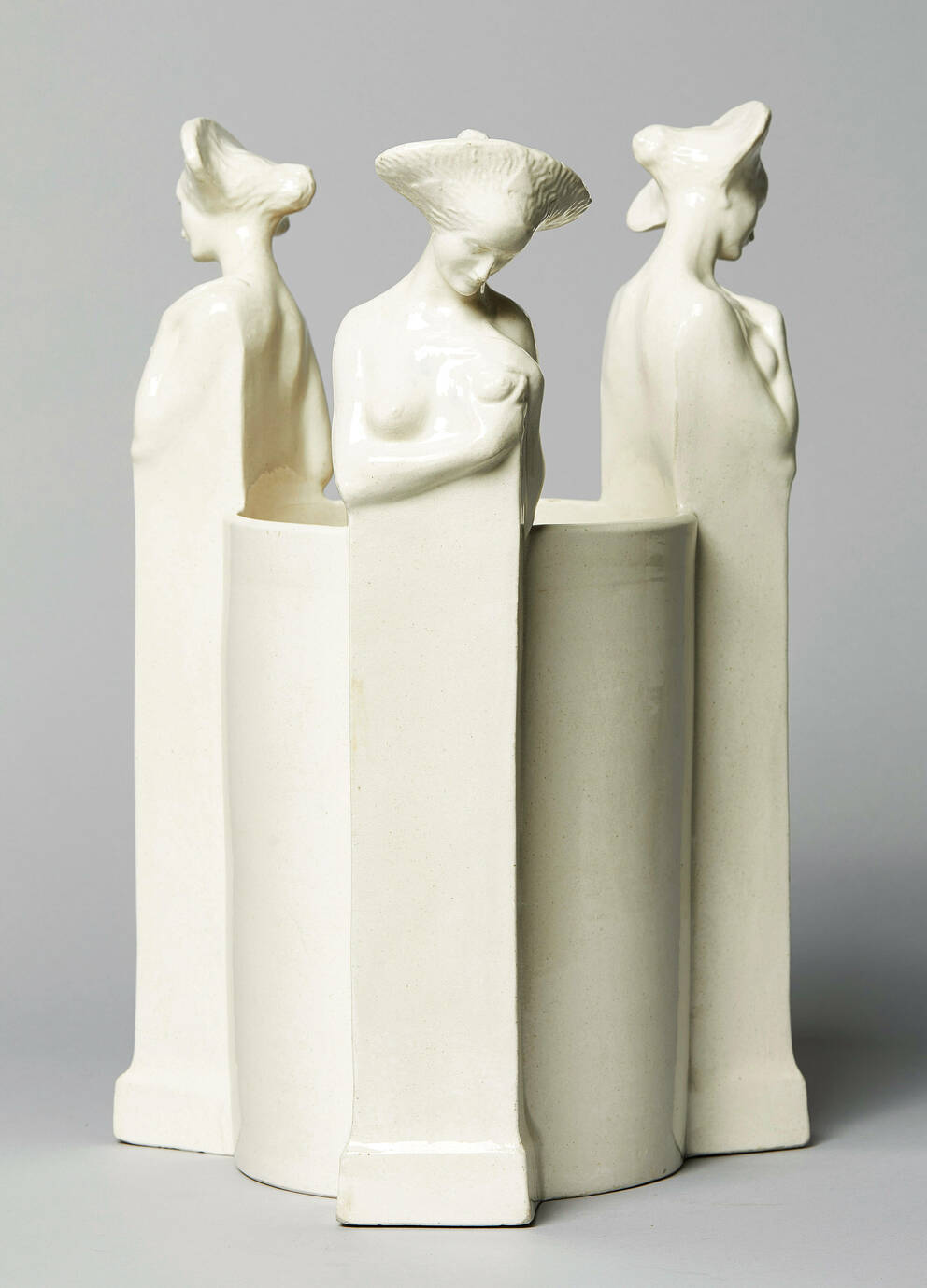 Hermae Vase
c. 1906
White-glazed ware
35×21×24 cm
Artists
Michael Powolny

(Judenburg 1871–1954 Vienna)

Wiener Keramik
Unfortunately not on display at the moment
Together with Bertold Löffler (1874–1960), the ceramicist and sculptor Michael Powolny (1871–1954) set up a manufactory, Wiener Keramik, in 1905. It collaborated closely with the Wiener Werkstätte and was eventually taken over by Gmundner Keramik in 1913 and successfully continued under the name of Vereinigte Wiener und Gmundner Keramik. This white glazed vase is based on a design by Powolny from around 1906. Posted around the central cylinder of the vase are three female herms. In ancient art, herms are pillars or columns that were originally crowned with a bust of the Grecian god Hermes. Powolny, however, replaced him with three bare-breasted, erotic-looking women more in keeping with the tastes of Jugendstil. Their hairstyles, on the other hand, look like a spreading headdress and are reminiscent of similar depictions from classical antiquity but also of Jugendstil.
Object data
Artist/author

Design: Michael Powolny
Execution: Wiener Keramik

Title

Hermae Vase

Date

c. 1906

Art movement

Wiener Werkstätte, Art Nouveau

Category

Arts and crafts

Material​/technique

White-glazed ware

Dimensions

35×21×24 cm

Credit line

Leopold Museum, Vienna, Inv. 4601

Inventory access

Contributed to the Leopold Museum-Privatstiftung in 1994

Selection of Reference works

Elisabeth Frottier: Michael Powolny. Keramik und Glas aus Wien. 1900 bis 1950. Monografie und Werkverzeichnis, Wien/Köln 1990.

Catalogue raisonne

Powolny/Frottier 1990: 22

Conservation patron

Sotheby's Austria

Keywords
If you have further information on this object, please contact us.