Ladies' Fauteuil for the Fitting Rooms of the Fashion Salon "Schwestern Flöge" at Casa Piccola
, 1904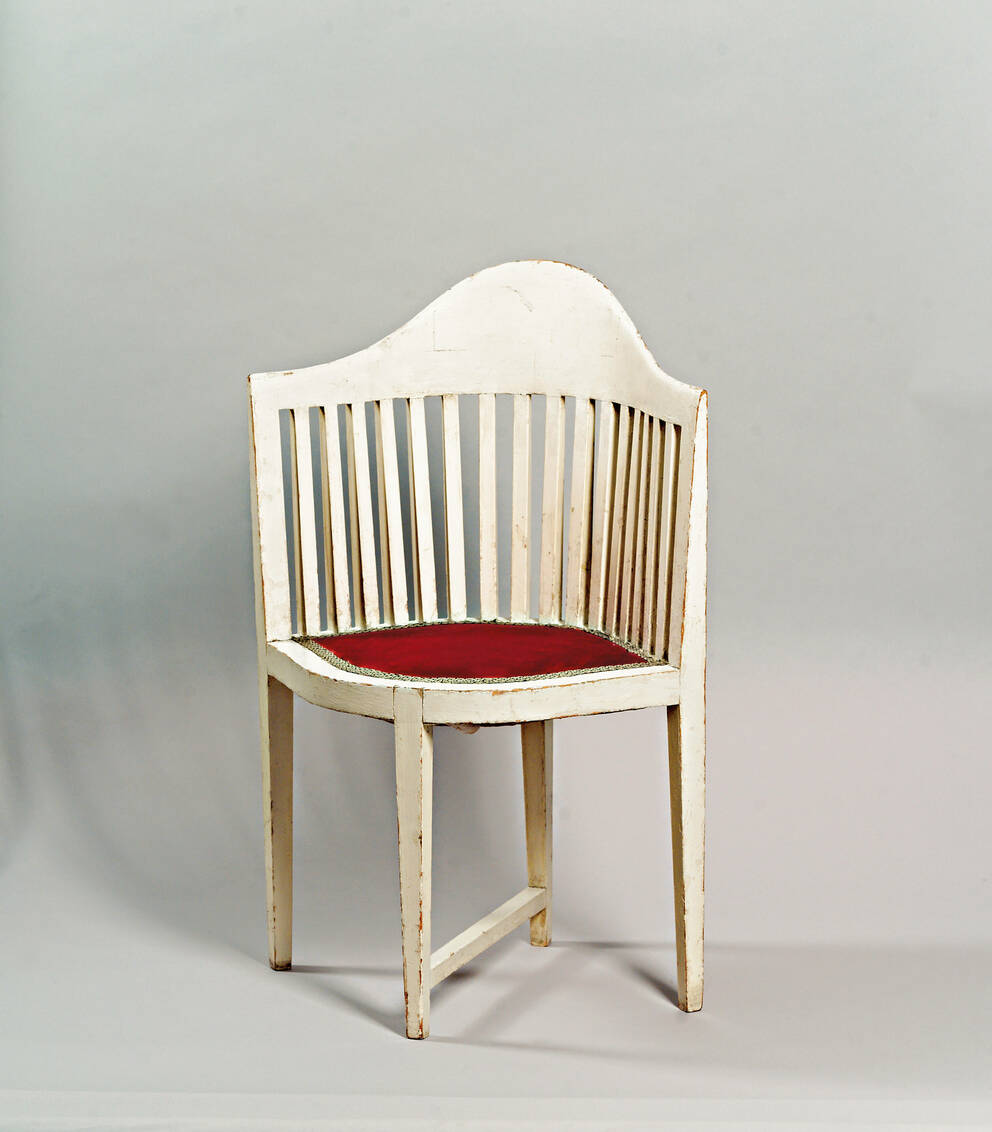 Leopold Museum,
Vienna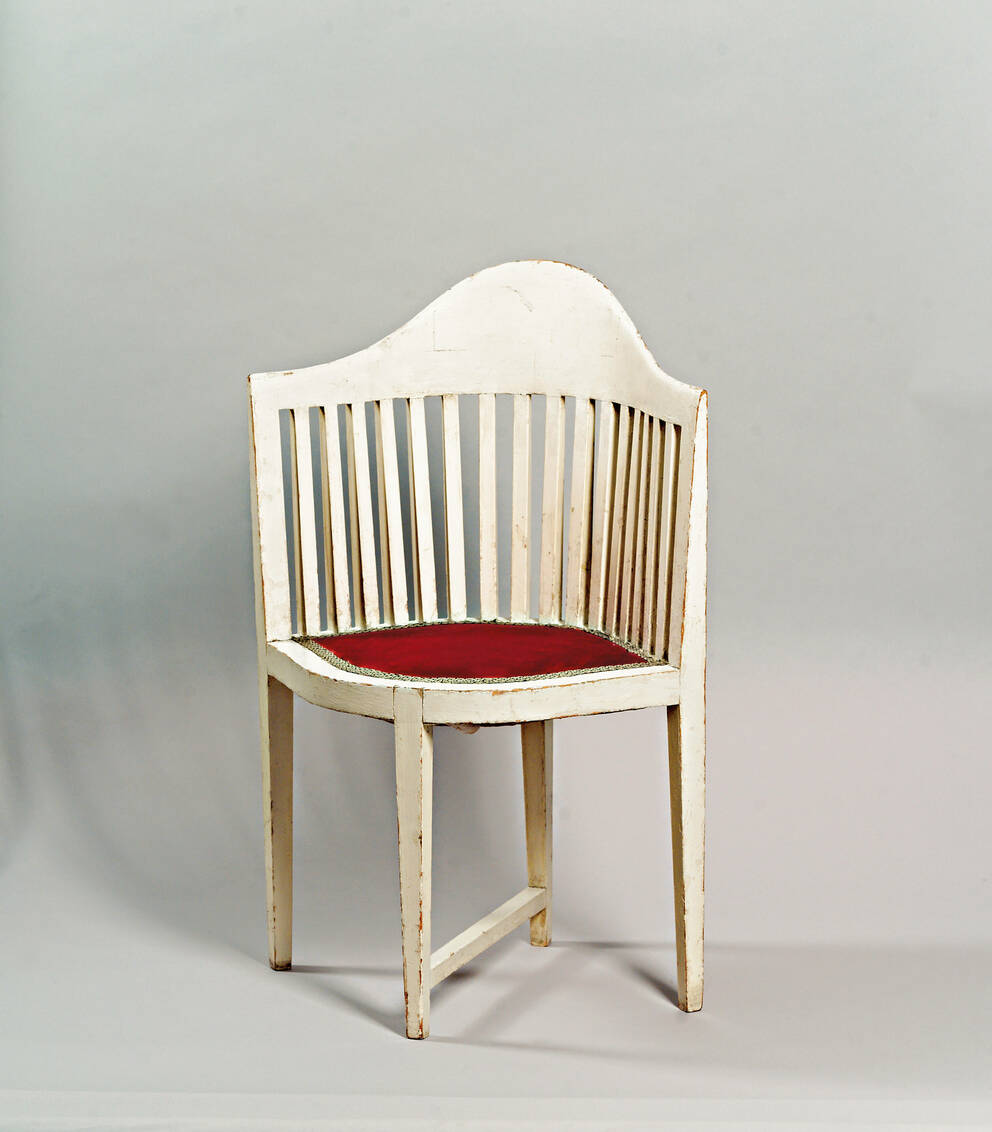 Ladies' Fauteuil for the Fitting Rooms of the Fashion Salon "Schwestern Flöge" at Casa Piccola
1904
Wood, varnished, fabric
82.5×55.5×42 cm
Artists
Josef Hoffmann

(Pirnitz/Brtnice 1870–1956 Vienna)

Wiener Werkstätte
Currently on display at OG4
This ladies' fauteuil was designed by the architect and designer Josef Hoffmann (1870–1956) in 1904 for the fitting rooms of the fashion salon "Schwestern Flöge". The popular haute couture salon was situated at Casa Piccola on Mariahilfer Strasse and was furnished by the Wiener Werkstätte. This chair is made from white-varnished wood and is upholstered with red fabric. Chair designs with backrests that run along one of the corners have existed since medieval times. This backrest is characterized by simple rungs in the shape of square rods and an elegant arch towards the top. A striking element of the design is the shape of the seat: Called a "navette" (small boat) in French, it can be described as an ellipse tapered off at the main angular points. The fitting rooms also featured matching stools with the same basic shape but without the eye-catching backrest.
Object data
Artist/author

Design: Josef Hoffmann
Execution or joinery Soulek : Wiener Werkstätte

Title

Ladies' Fauteuil for the Fitting Rooms of the Fashion Salon "Schwestern Flöge" at Casa Piccola

Date

1904

Art movement

Wiener Werkstätte, Art Nouveau

Category

Furniture

Material​/technique

Wood, varnished, fabric

Dimensions

82.5×55.5×42 cm

Credit line

Leopold Museum, Vienna, Inv. 4619

Inventory access

Contributed to the Leopold Museum-Privatstiftung in 1994

Conservation patron

Klimt-Foundation, Vienna

Keywords
If you have further information on this object, please contact us.
Provenance
Provenance research
Leopold Museum
i
Dr. Rudolf Leopold, Wien (o.D.);
Leopold Museum-Privatstiftung, Wien (seit 1994).
For provenance related information, please contact us.