Bentwood Chair for the Café Museum (without saddle)
, c. 1898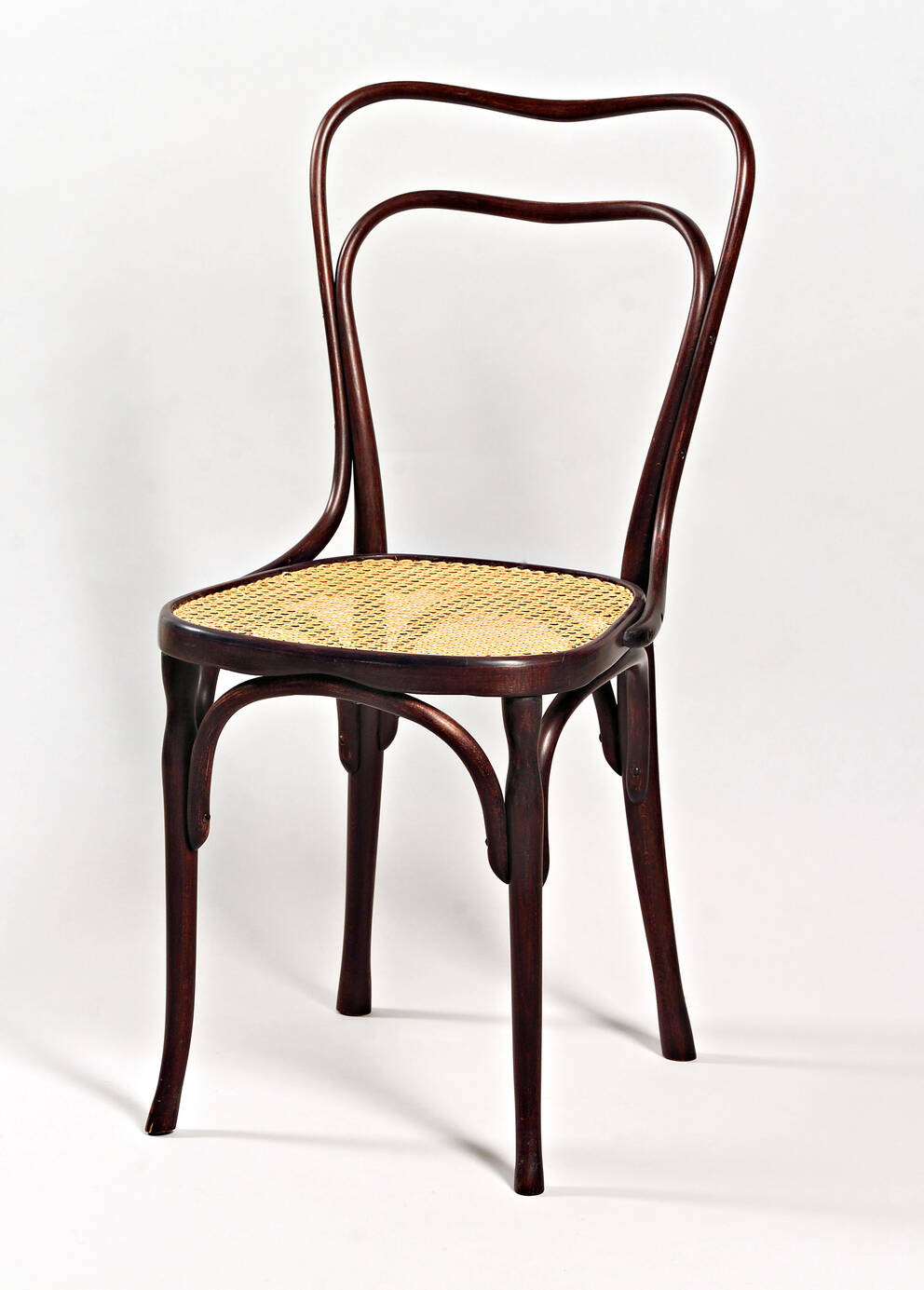 Leopold Museum,
Vienna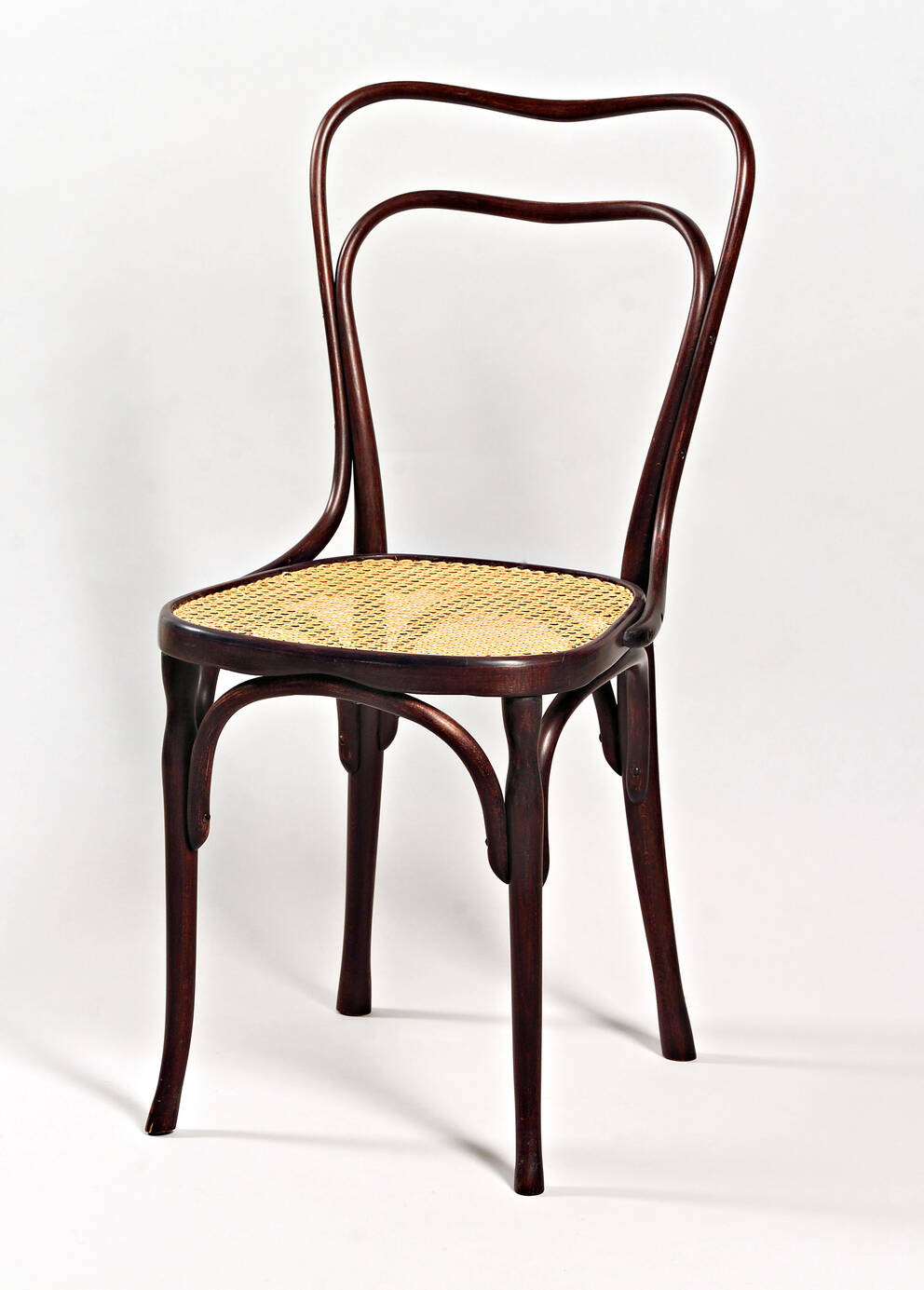 Bentwood Chair for the Café Museum (without saddle)
c. 1898
Bentwood, red-brown stained beech, caned seat
88×42.8×43.2 cm
Artists
Gebrüder Thonet

(founded in 1849)
Currently on display at OG3
Adolf Loos (1870–1933) prided himself in 1917 on having familiarized the Viennese public with furniture featuring visible wood with his 1898 interior decoration for the Café Museum. The architect emphasized that he had deliberately turned away from the "fantastical products in the style of the Secession and Jugendstil of the time". This chair executed by Gebrüder Thonet corresponded to his esthetic ideas, its double backrest and tight wickerwork combining both lightness and utility with an understated curved form. The chairs were part of the sparse interior of the Café Museum, situated directly opposite the Vienna Secession building, which consisted of mahogany furniture and bentwood chairs, a green velour wallpaper, gas lights on the walls and mushroom-shaped miniature bulbs hanging on brass straps from the ceiling. In common Viennese parlance, the coffeehouse soon became known as "Café Nihilism".
Object data
Artist/author

Title

Bentwood Chair for the Café Museum (without saddle)

Date

c. 1898

Category

Furniture

Material​/technique

Bentwood, red-brown stained beech, caned seat

Dimensions

88×42.8×43.2 cm

Credit line

Leopold Museum, Vienna, Inv. 4621

Inventory access

Contributed to the Leopold Museum-Privatstiftung in 1994

Selection of Reference works

Wien 1900. Aufbruch in die Moderne, hrsg. von Hans-Peter Wipplinger, Wien 2019 (Ausst.-Kat. Leopold Museum, Wien, ab 15.03.2019).

Keywords
If you have further information on this object, please contact us.