Man's Head (Adolf Loos, idealized)
, 1933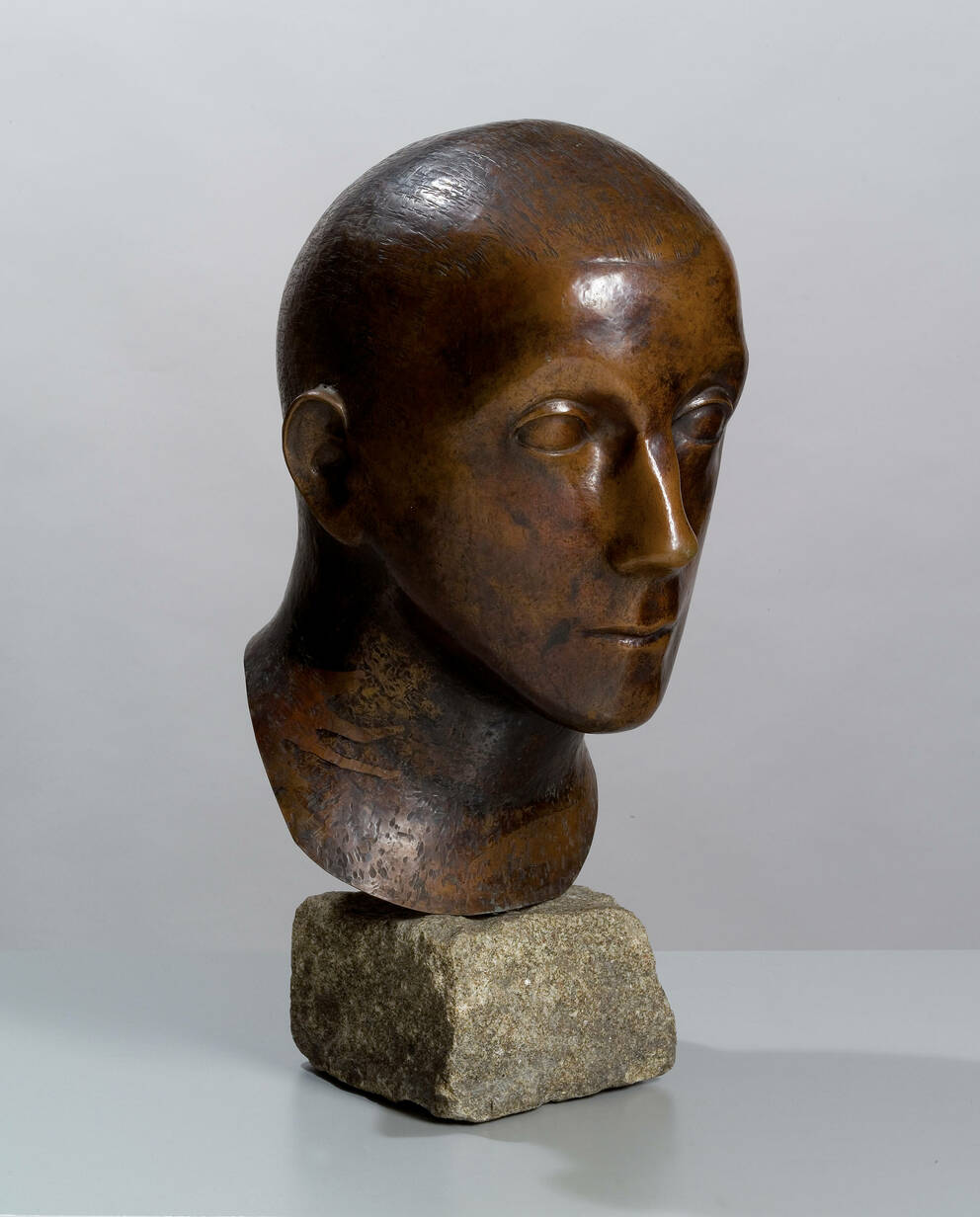 Leopold Museum,
Vienna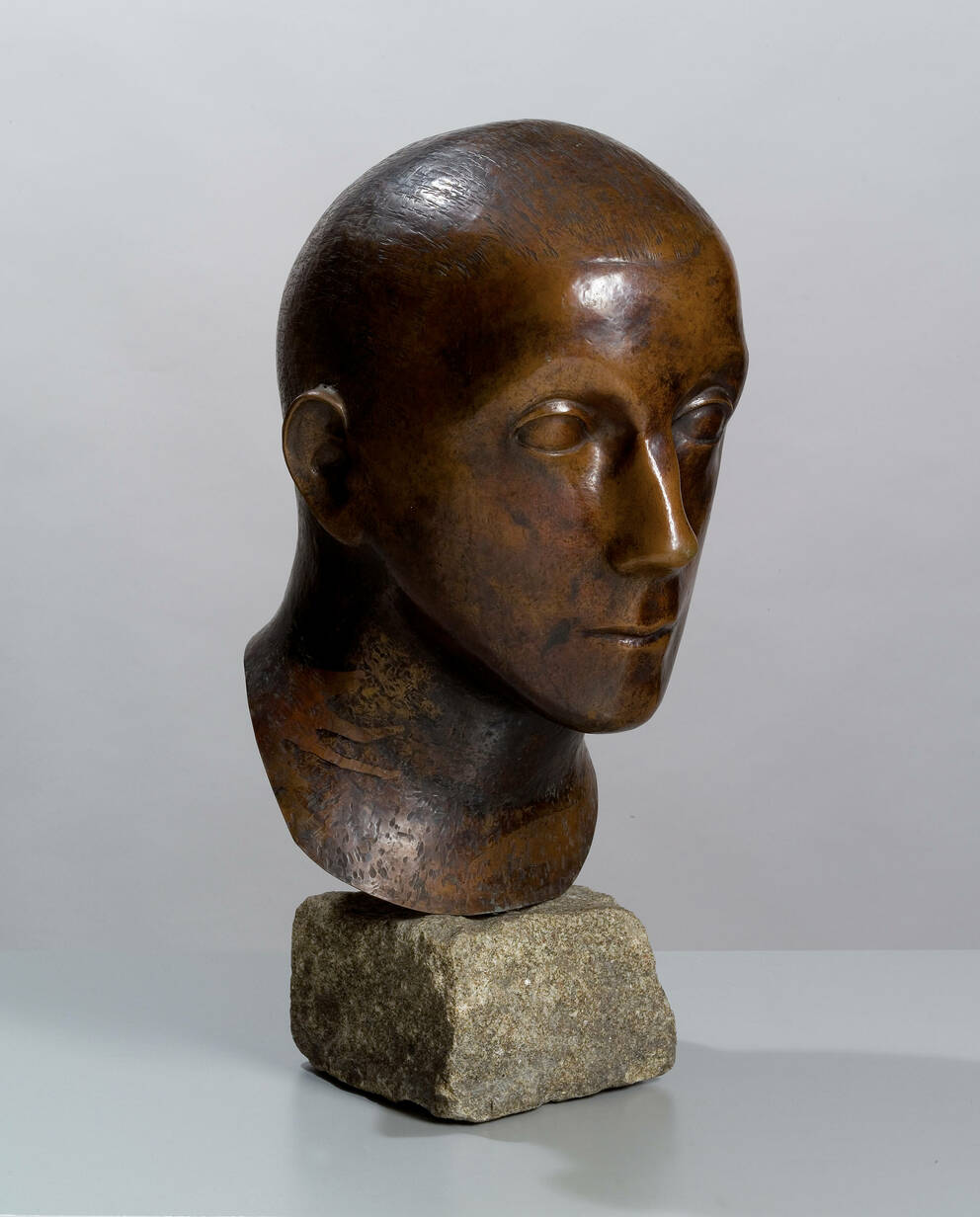 Man's Head (Adolf Loos, idealized)
1933
Chased copper
Total measure: 76.9×39×43 cm
Artists
Franz Hagenauer

(Vienna 1906–1986 Salzburg)
Unfortunately not on display at the moment
The 1933 work Man's Head (Adolf Loos, idealized) represents a pinnacle in the oeuvre of the sculptor and designer Franz Hagenauer (1906–1986). Hailing from a family of metal artists, he studied at the Vienna School of Arts and Crafts under Franz Čižek (1865–1946), Anton Hanak (1875–1934) and Josef Hoffmann (1870–1956). Along with highly reduced and stylized figural repoussé works fashioned from sheet metal, the 1930s also yielded a group of fairly realistic works influenced by Neoclassicism. Among this group is the monumental portrait head, embossed using thick copper plate, which represents a veritable "tour de force" of this method of metal treatment. It is no coincidence that it was created the year of Adolf Loos's (1870–1933) death, seeing as Hagenauer had also cast Loos's death mask. The work is thus an artistic eulogy for a pioneer of modernism, which the sculptor refused to be parted from for the rest of his life.
Object data
Artist/author

Title

Man's Head (Adolf Loos, idealized)

Date

1933

Art movement

New Objectivity, Naturalism I Realism

Category

Sculpture

Material​/technique

Chased copper

Dimensions

Total measure: 76.9×39×43 cm

Signature

Reverse of the head WHW in the circle, WM Weihstätten Hagenauer Wien VII, artist's signature: FRANZ WM 1933

Credit line

Leopold Museum, Vienna, Inv. 4637

Inventory access

Contributed to the Leopold Museum-Privatstiftung in 1994

Keywords
If you have further information on this object, please contact us.
Provenance
Provenance research
Leopold Museum
i
Dr. Rudolf Leopold, Wien (o.D.);
Leopold Museum-Privatstiftung, Wien (seit 1994).
For provenance related information, please contact us.