Cubic Lattice Basket
, 1905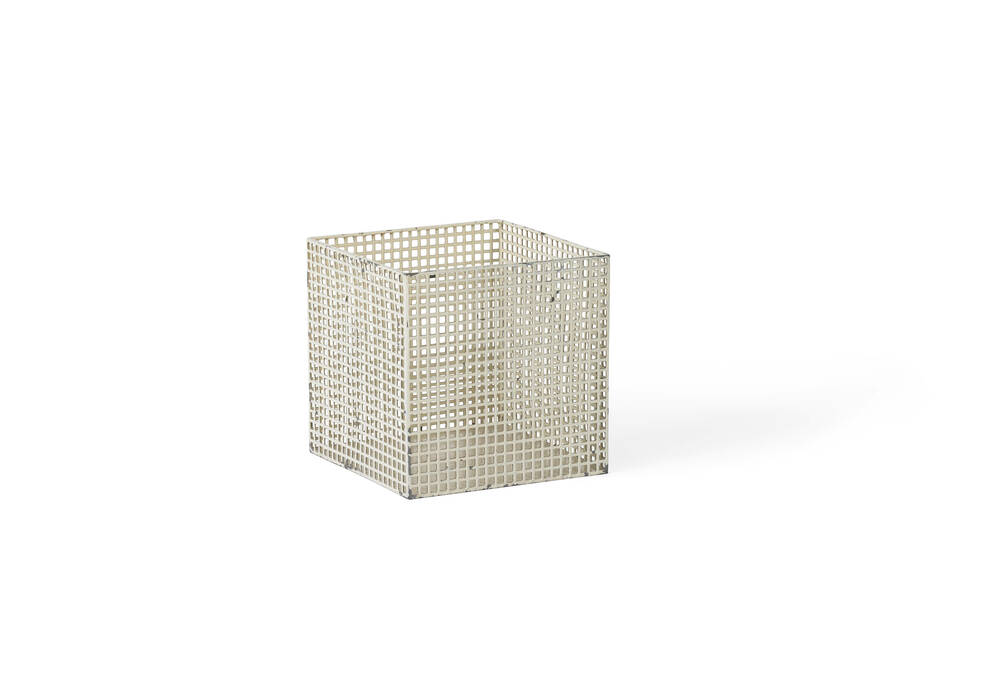 Leopold Museum,
Vienna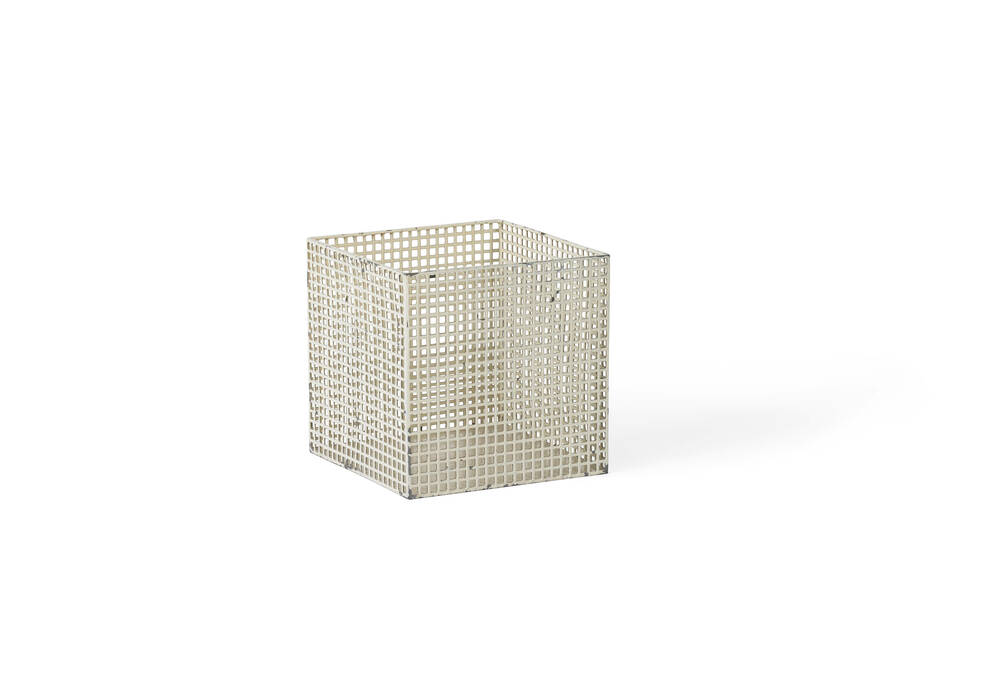 Cubic Lattice Basket
1905
Zinc-plated sheet steel, lacquered
15×15.3×15.2 cm
Artists
Unfortunately not on display at the moment
The world of geometry was the greatest source of inspiration for Josef Hoffmann (1870–1956) and Koloman Moser (1868–1918), co-founders of the Wiener Werkstätte, in its early years. Hoffmann's predilection for square shapes even earned him the nickname "Quadratl-Hoffmann" (Squary Hoffmann) among friends. In many cases, however, the designs of the two are so similar that they cannot be unequivocally attributed to either one without a signed design drawing. This is also true of this cubic lattice basket. It is a simple open cube, whose four sides consist of a zinc-plated steel sheets with a grid of mechanically punched-out squares. After soldering the individual parts together, the basket was lacquered white.
Object data
Artist/author

Execution: Wiener Werkstätte

Title

Cubic Lattice Basket

Date

1905

Art movement

Art Nouveau, Wiener Werkstätte

Category

Arts and crafts

Material​/technique

Zinc-plated sheet steel, lacquered

Dimensions

15×15.3×15.2 cm

Signature

Bottom stamped: WIENER WERK STÄTTE

Credit line

Leopold Museum, Vienna, Inv. 4658

Inventory access

Contributed to the Leopold Museum-Privatstiftung in 1994

Keywords
If you have further information on this object, please contact us.
Provenance
Provenance research
Leopold Museum
i
Dr. Rudolf Leopold, Wien (o.D.);
Leopold Museum-Privatstiftung, Wien (1994).
For provenance related information, please contact us.