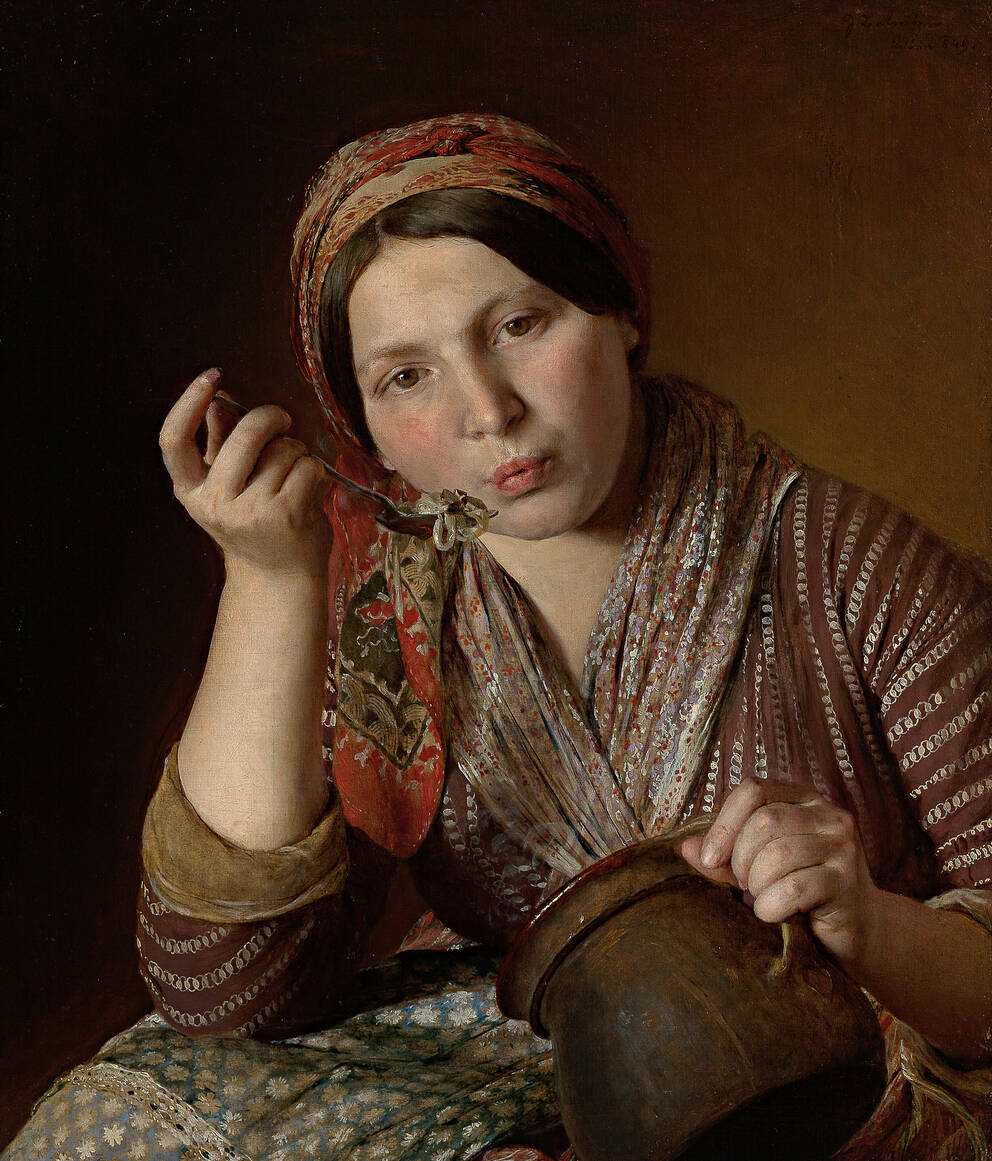 Leopold Museum,
Vienna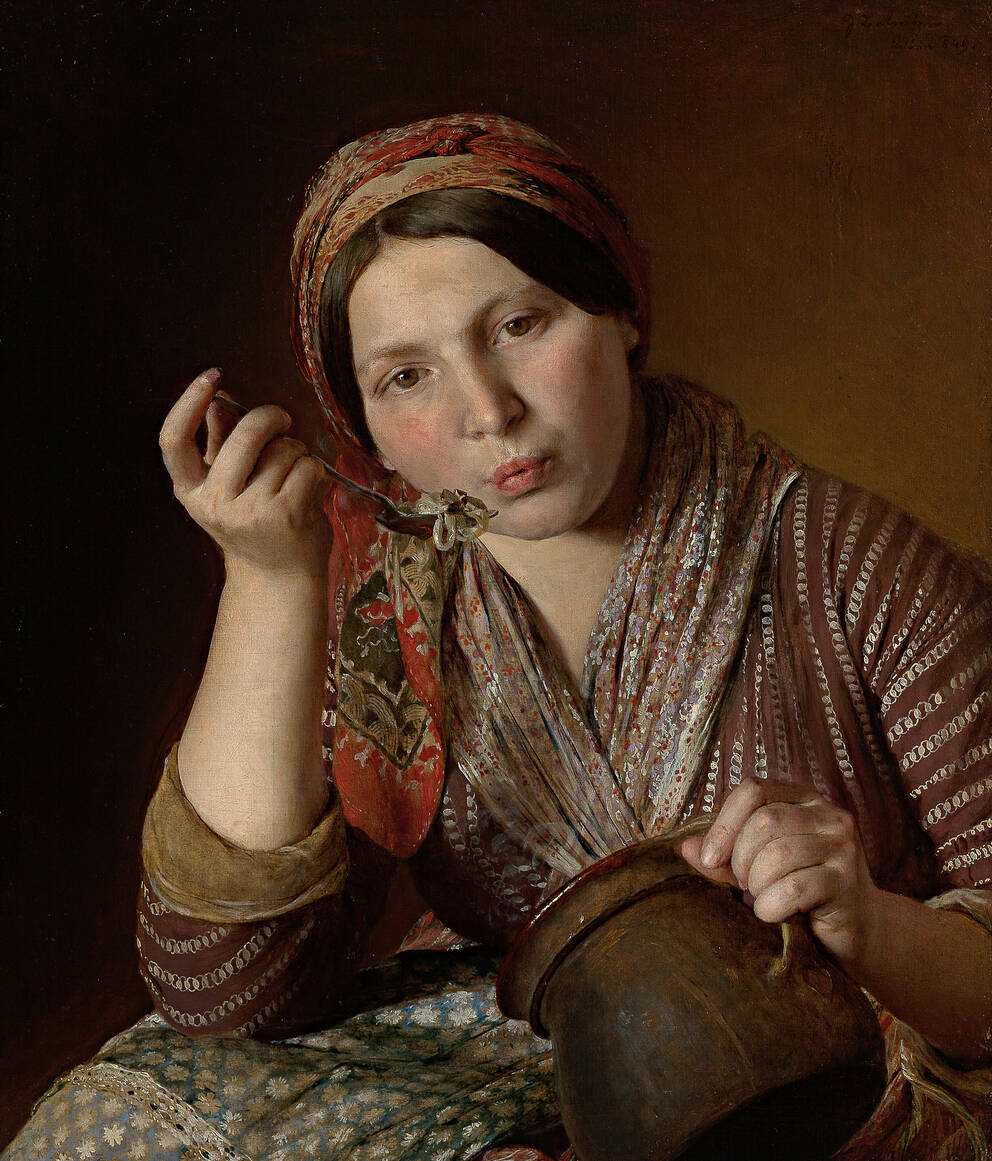 The Noodle Eater
1849
Oil on canvas
61.2×52.4 cm
Artists
Johann Baptist Reiter

(Linz 1813–1890 Vienna)
Unfortunately not on display at the moment
Against a darkened background, a young woman in rural garb is seen in the picture foreground, sitting and eating. The girl's gaze is not on the handled earthen pot in her left hand, nor on the forkful of noodles in her right, which she blows to cool the food, but goes out into empty space. She seems to be absorbed in thought. Considering the unanswered but self-suggesting question of what the reason for the girl's thoughtfulness might be, the painter Johann Baptist Reiter (1813–1890) provides a narrative element to go with his work The Noodle Eater. Intertwining everyday activities with little stories was typical for the genre painting of the Biedermeier epoch, particularly so in Vienna where the oil painting was created in 1849.
Object data
Artist/author

Title

The Noodle Eater

Date

1849

Art movement

Biedermeier

Category

Painting

Material​/technique

Oil on canvas

Dimensions

61.2×52.4 cm

Signature

Signed and dated upper right: J. B. Reiter; Vienna [1]849

Credit line

Leopold Museum, Vienna, Inv. 4718

Inventory access

Contributed to the Leopold Museum-Privatstiftung in 1994

Selection of Reference works

Körper, Gesicht, Seele. Frauenbilder vom 16. bis ins 21. Jahrhundert, hrsg. von Elisabeth Leopold, Wien 2006 (Ausst.-Kat. Leopold Museum, Wien, 09.06.2006-02.10.2006).

Keywords
If you have further information on this object, please contact us.