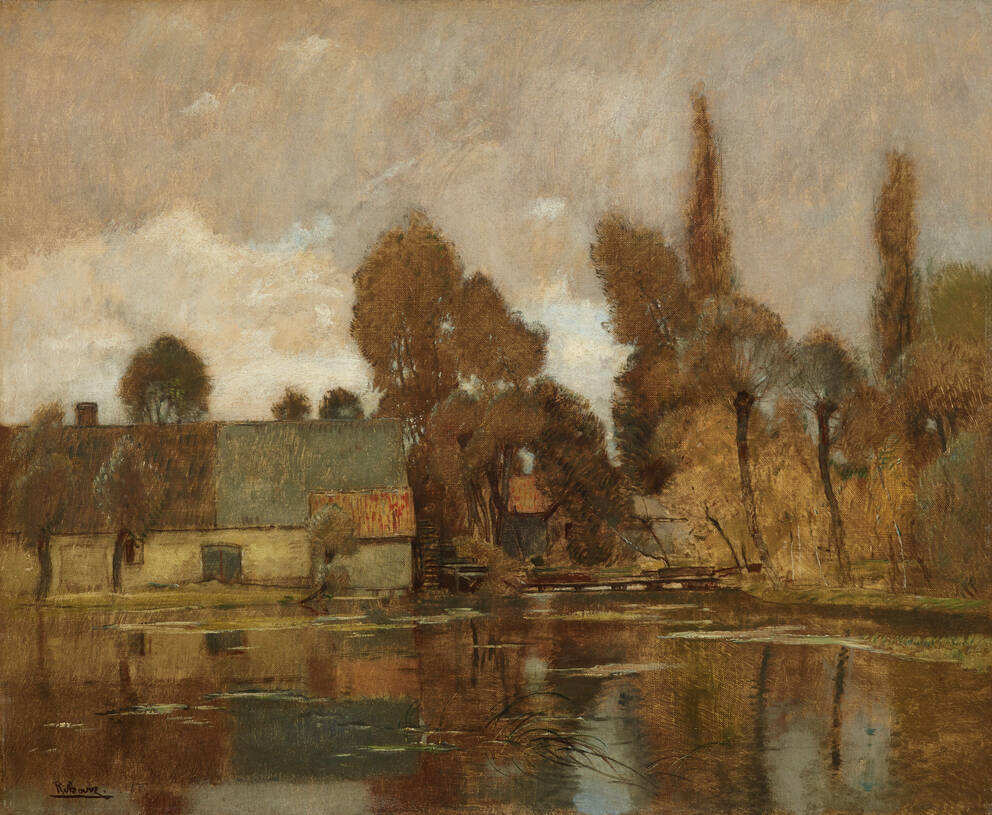 Leopold Museum,
Vienna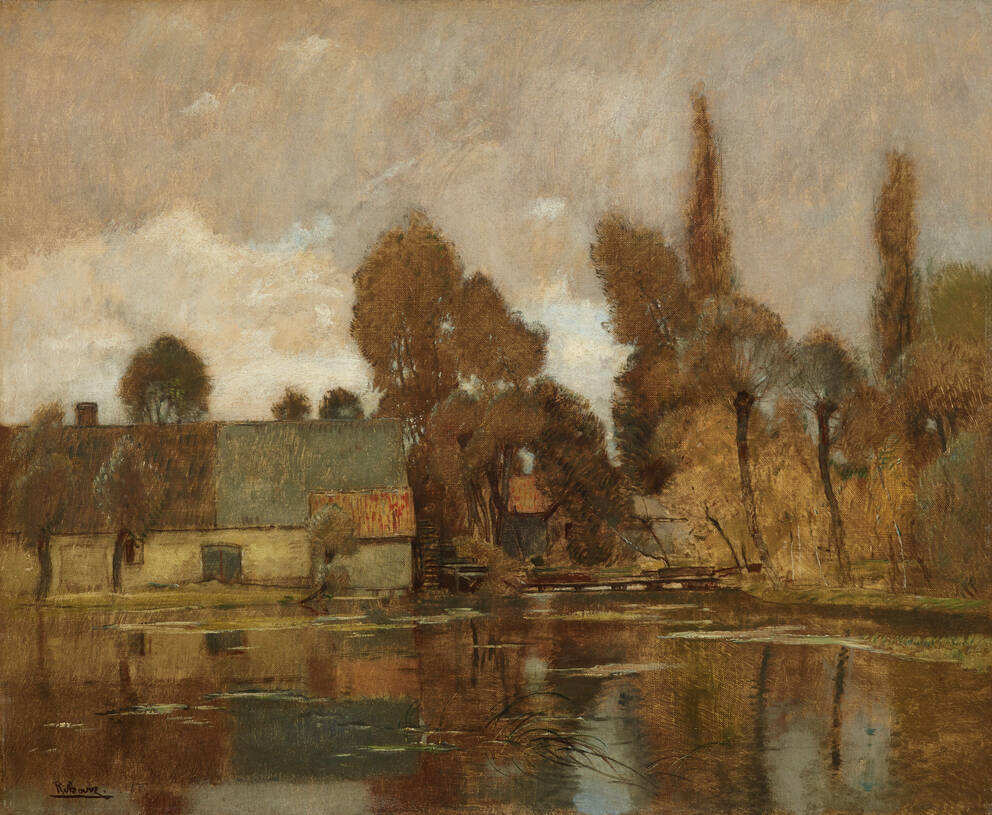 Artists
Rudolf Ribarz

(Vienna 1848–1904 Vienna)
Unfortunately not on display at the moment
Rudolf Ribarz's (1848–1904) painting By the Water is characterized by an atmosphere of quietude. Across a calm water surface, the artist guides the gaze to a farmstead as well as high willow trees and poplars that close off the scenery and are reflected in the water. The artist depicts the motifs in color areas set off against each other in autumnal brown, green, ocher, and blue-gray. In conjunction with the glaze-like and smooth application of colors, the impression of a landscape steeped in a hazy atmosphere and poetry is created. Contrasting this are the shimmering luminous reflexes on the water surface, captured by delicate, distinctly graphic white highlights. This interplay of graphic and painterly effects, which is so characteristic for Ribarz, is also evident in the dark lines of the branches and tree trunks.
Object data
Artist/author

Title

By the Water

Date

c. 1880

Art movement

Atmospheric Impressionism

Category

Painting

Material​/technique

Oil on canvas

Dimensions

59×72.5 cm

Signature

Signed and dated lower left: Ribarz [?]

Credit line

Leopold Museum, Vienna, Inv. 410

Inventory access

Contributed to the Leopold Museum-Privatstiftung in 1994

Selection of Reference works

Martina Haja: Der Landschaftsmaler Rudolf Ribarz. Eine kritische Werksübersicht, Wien 1976.

Keywords
If you have further information on this object, please contact us.
Provenance
Provenance research
Leopold Museum
i
Dr. Rudolf Leopold, Wien (o.D.);
Leopold Museum-Privatstiftung, Wien (1994)
For provenance related information, please contact us.