Nubian Woman in Profile
, c. 1880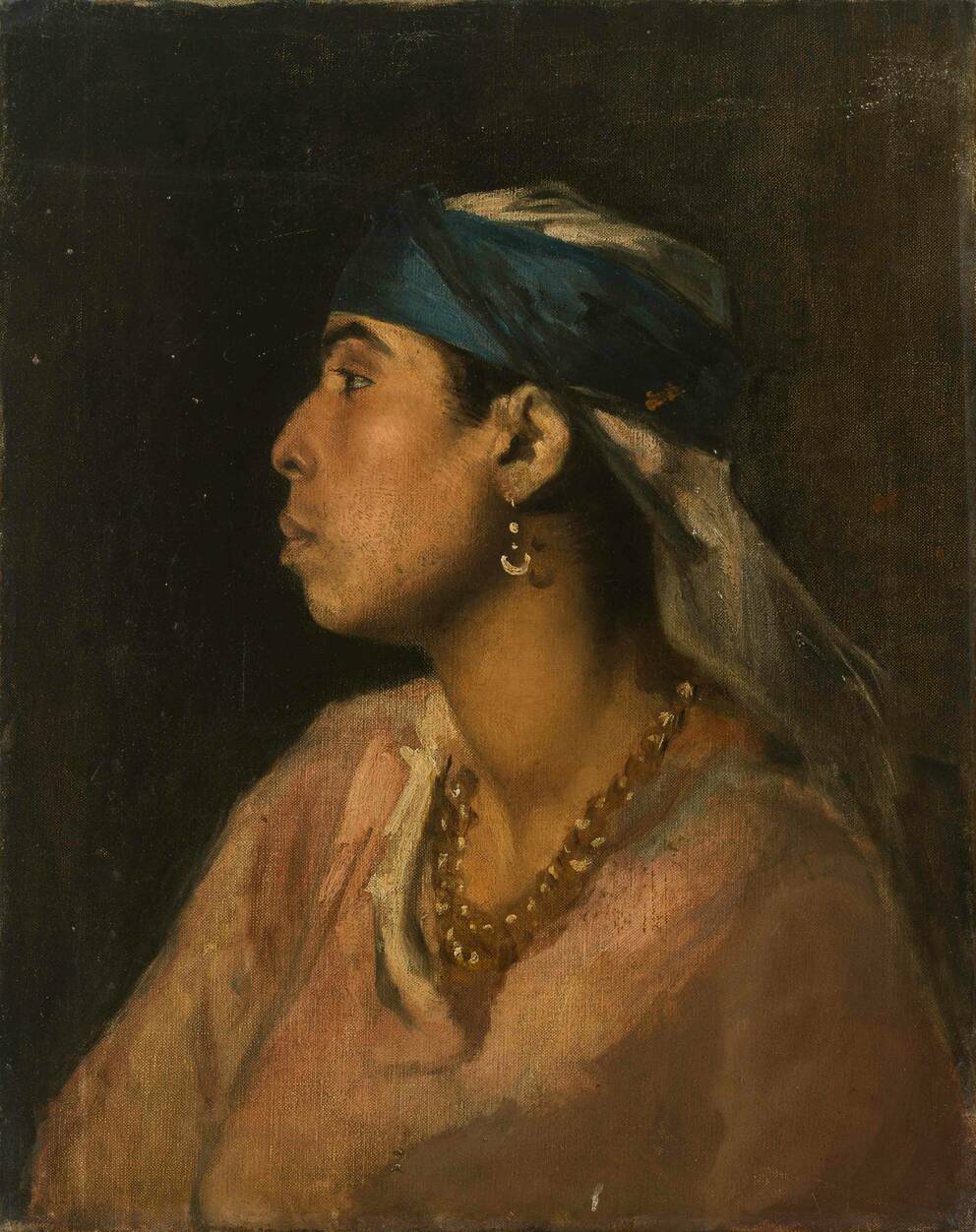 Leopold Museum,
Vienna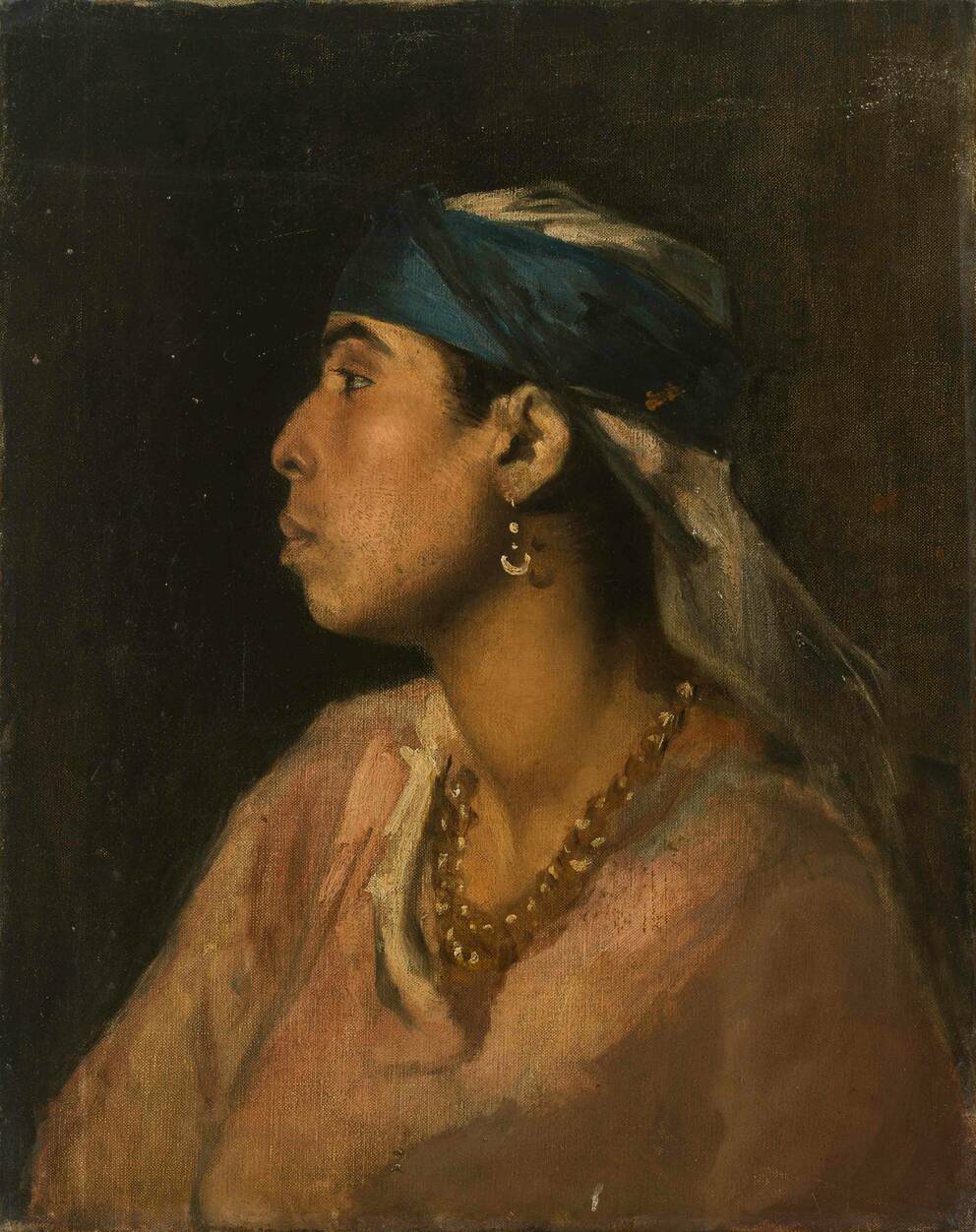 Nubian Woman in Profile
c. 1880
Oil on canvas
47.5×37.5 cm
Artists
Leopold Carl Müller

(Dresden 1834–1892 Vienna)
Unfortunately not on display at the moment
The fascination that the Orient had always had on Europe saw a great flowering in the second half of the 19th century. Leopold Carl Müller (1834–1892) is considered a main exponent of Austrian Oriental painting. He was interested in the light and colors of North Africa, but even more so the everyday life of the people. He found his motifs in the streets and markets. During his, all in all, nine stays in Egypt, Müller created many head studies, which he then went on to use for larger compositions. This painting shows a woman in traditional garb in profile against a dark background. Müller is not concerned with fanciful staging and loud colors, but with authentic portraiture, which is underlined by the muted coloration.
Object data
Artist/author

Title

Nubian Woman in Profile

Date

c. 1880

Art movement

Naturalism I Realism

Category

Painting

Material​/technique

Oil on canvas

Dimensions

47.5×37.5 cm

Credit line

Leopold Museum, Vienna, Inv. 557

Inventory access

Contributed to the Leopold Museum-Privatstiftung in 1994

Selection of Reference works

Verborgene Schätze. Kunstwerke suchen Paten!, hrsg. von Hans-Peter Wipplinger, Wien 2016 (Ausst.-Broschüre Leopold Museum, Wien, 29.01.2016–22.02.2016).

Keywords
If you have further information on this object, please contact us.
Provenance
Provenance research
Leopold Museum
i
Dr. Rudolf Leopold, Wien (o.D.);
Leopold Museum-Privatstiftung, Wien (seit 1994).
For provenance related information, please contact us.