The little Gardener
, 1914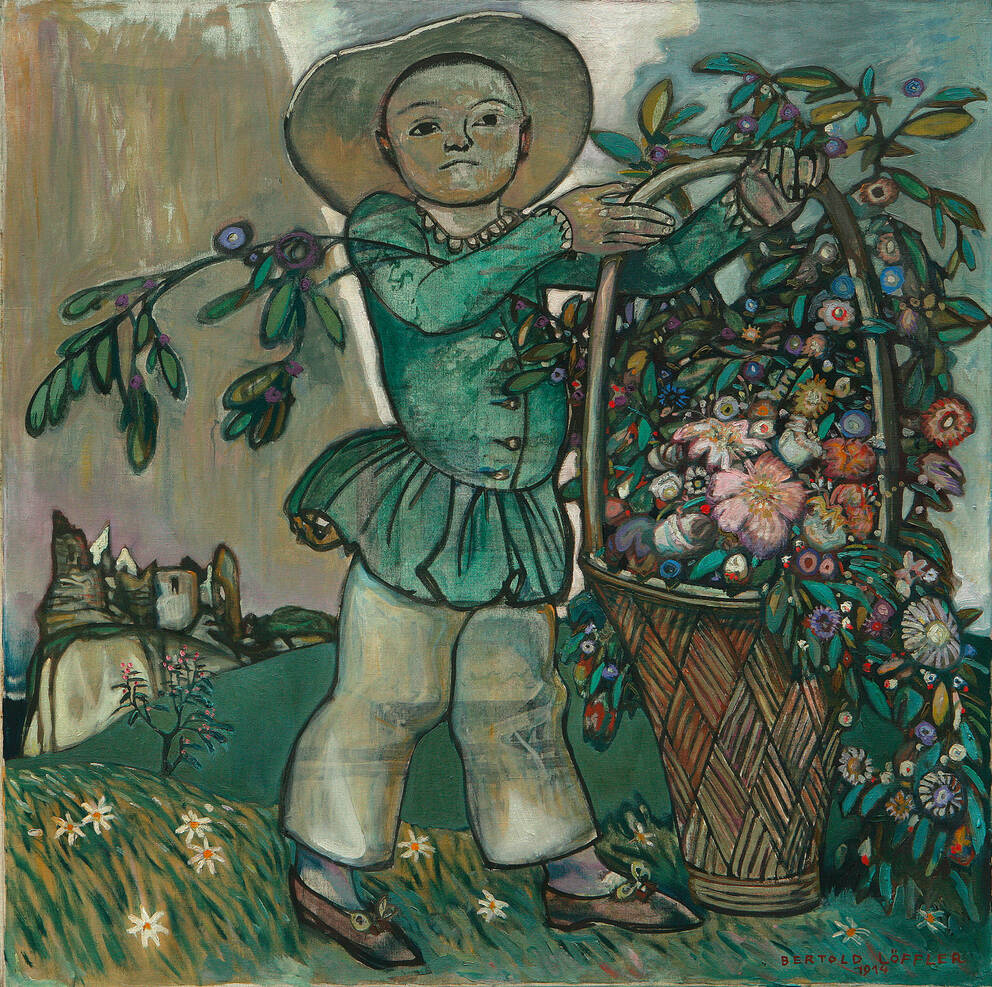 Leopold Museum,
Vienna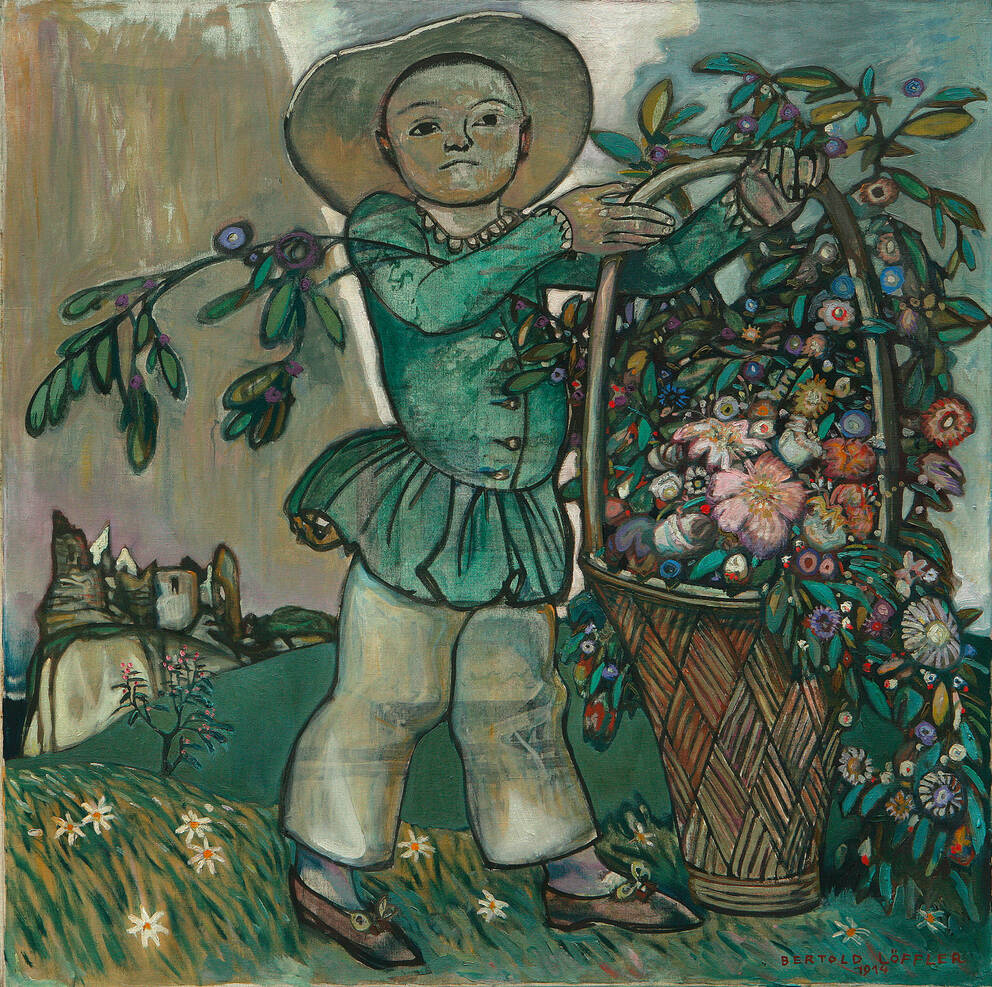 The little Gardener
1914
Oil on canvas
100.5×100.5×6.5 cm
Artists
Bertold Löffler

(Nieder-Rosenthal near Reichenberg/district of Liberec 1874–1960 Vienna)
Currently on display at OG4
Like many artists of Viennese Modernism, the painter, graphic artist and designer Bertold Löffler (1874–1960) left behind a rich and varied oeuvre. Löffler created this oil painting in 1914 using an expressive coloring based on the central color value of green. For his composition, he chose the typical painting format of Viennese Jugendstil – the square. Employing thick black contours and a simplified manner of depiction oriented on folk art, Löffler depicted a small boy in costume with an enormous flower basket, which is almost as tall as the "little gardener" himself. The entire motif is embedded into a hilly landscape. In the background, we see an idyllic castle ruin sitting enthroned on a cliff. Together with the flowers, it is meant to symbolize the transience of all earthly things.
Object data
Artist/author

Title

The little Gardener

Date

1914

Art movement

Art Nouveau

Category

Painting

Material​/technique

Oil on canvas

Dimensions

100.5×100.5×6.5 cm

Signature

Signed and dated lower right: BERTOLD LÖFFLER 1914

Credit line

Leopold Museum, Vienna, Inv. 596

Inventory access

Contributed to the Leopold Museum-Privatstiftung in 1994

Keywords
If you have further information on this object, please contact us.
Provenance
Provenance research
Leopold Museum
i
Dr. Rudolf Leopold, Wien (vor 1994);
Leopold Museum-Privatstiftung, Wien (seit 1994)
For provenance related information, please contact us.