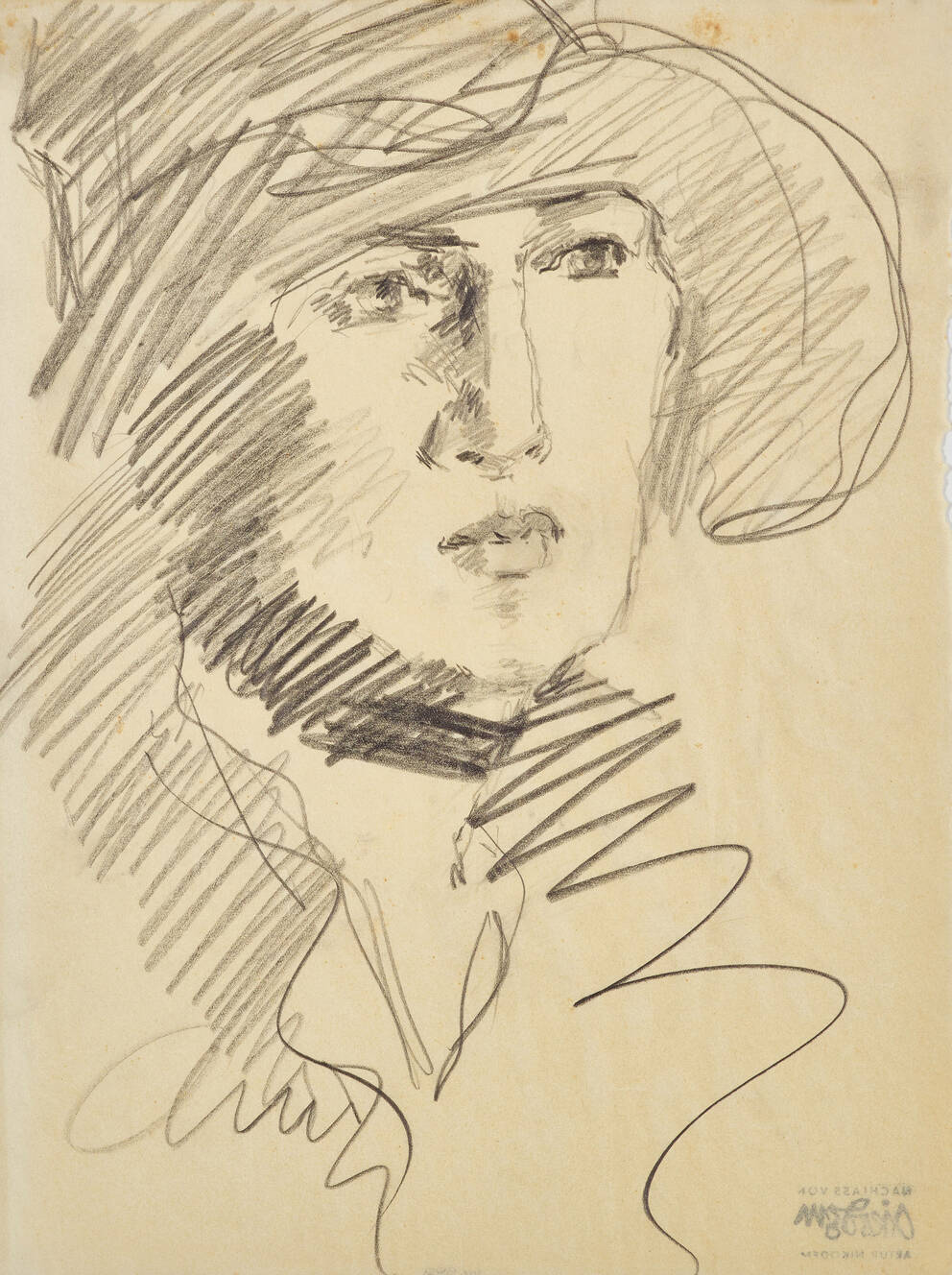 Leopold Museum,
Vienna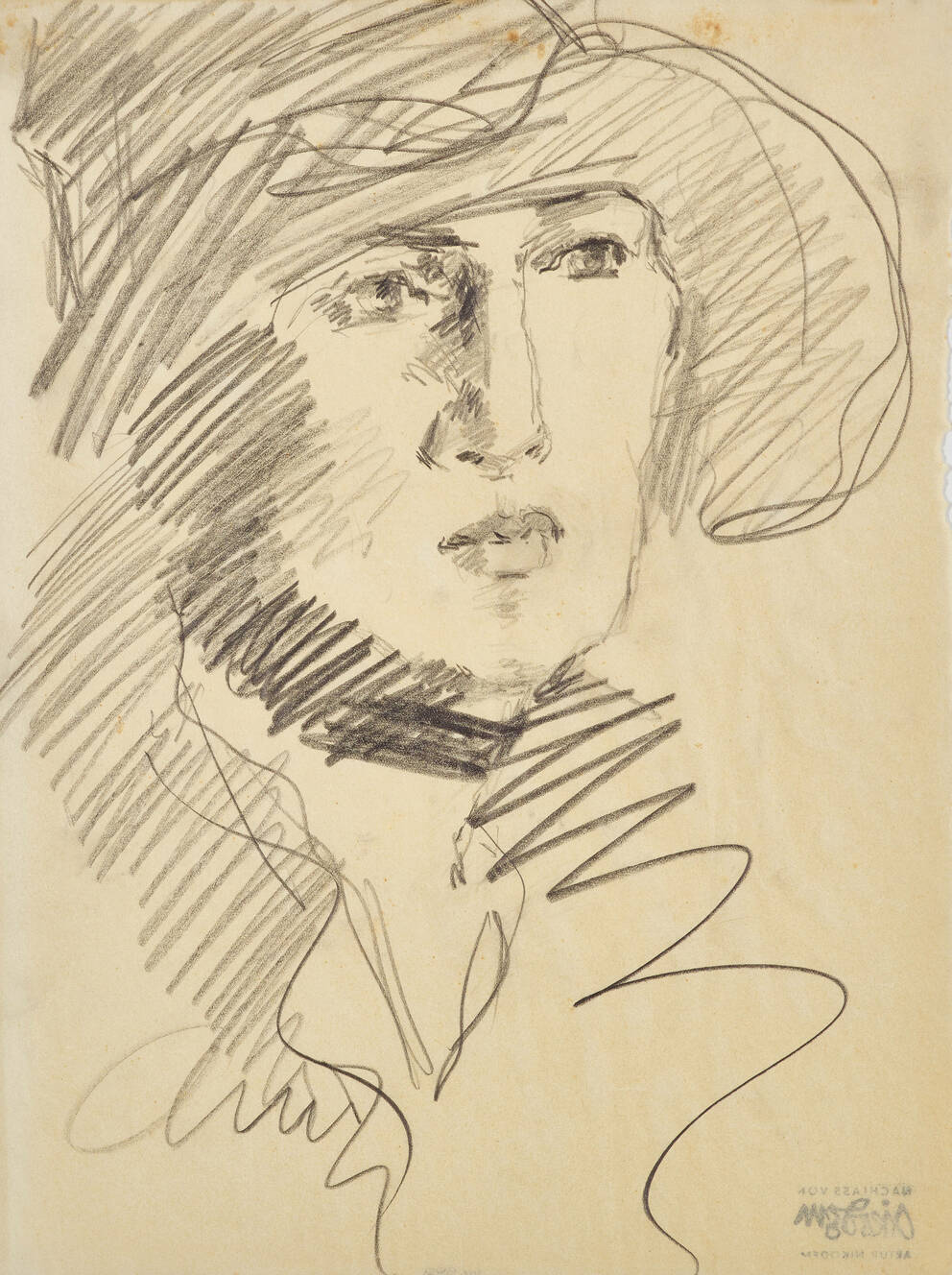 Lady with Hat
n. d.
Pencil on paper
33×23.5 cm
Artists
Artur Nikodem

(Trieste 1870–1940 Innsbruck)
Unfortunately not on display at the moment
With sure pencil strokes, the Tyrolean painter and photographer Artur Nikodem (1870–1940) captures in drawing a woman's face with her hat pulled down deep over her brow. Her earnest, introverted gaze is slightly turned away from us and seems to be looking into the distance. Nikodem shows the head marginally cropped, his pencilwork densifying into vigorous parallel hatching in the shadowed parts. The swift and nimble linework that suggests the frilled collar has a calligraphic quality. With vigorous looping and curving lines, he contours the brim of her hat. The picture aspect appears photographic. The drawing looks like it was done quickly and with skill, like a casual sketch. It shows this internationally noted exponent of interwar Modernism in the Tyrol as a keen observer restlessly searching for new expressions and maximum truthfulness in his artistic work.
Object data
Artist/author

Title

Lady with Hat

Date

n. d.

Art movement

Secession, Expressionism

Category

Graphic work

Material​/technique

Pencil on paper

Dimensions

33×23.5 cm

Credit line

Leopold Museum, Vienna, Inv. 599

Inventory access

Contributed to the Leopold Museum-Privatstiftung in 1994

Keywords
If you have further information on this object, please contact us.
Provenance
Provenance research
Leopold Museum
i
Dr. Rudolf Leopold, Wien (o.D.);
Leopold Museum-Privatstiftung, Wien (1994)
For provenance related information, please contact us.