Green House with Woman Dressed in Blue
, c. 1915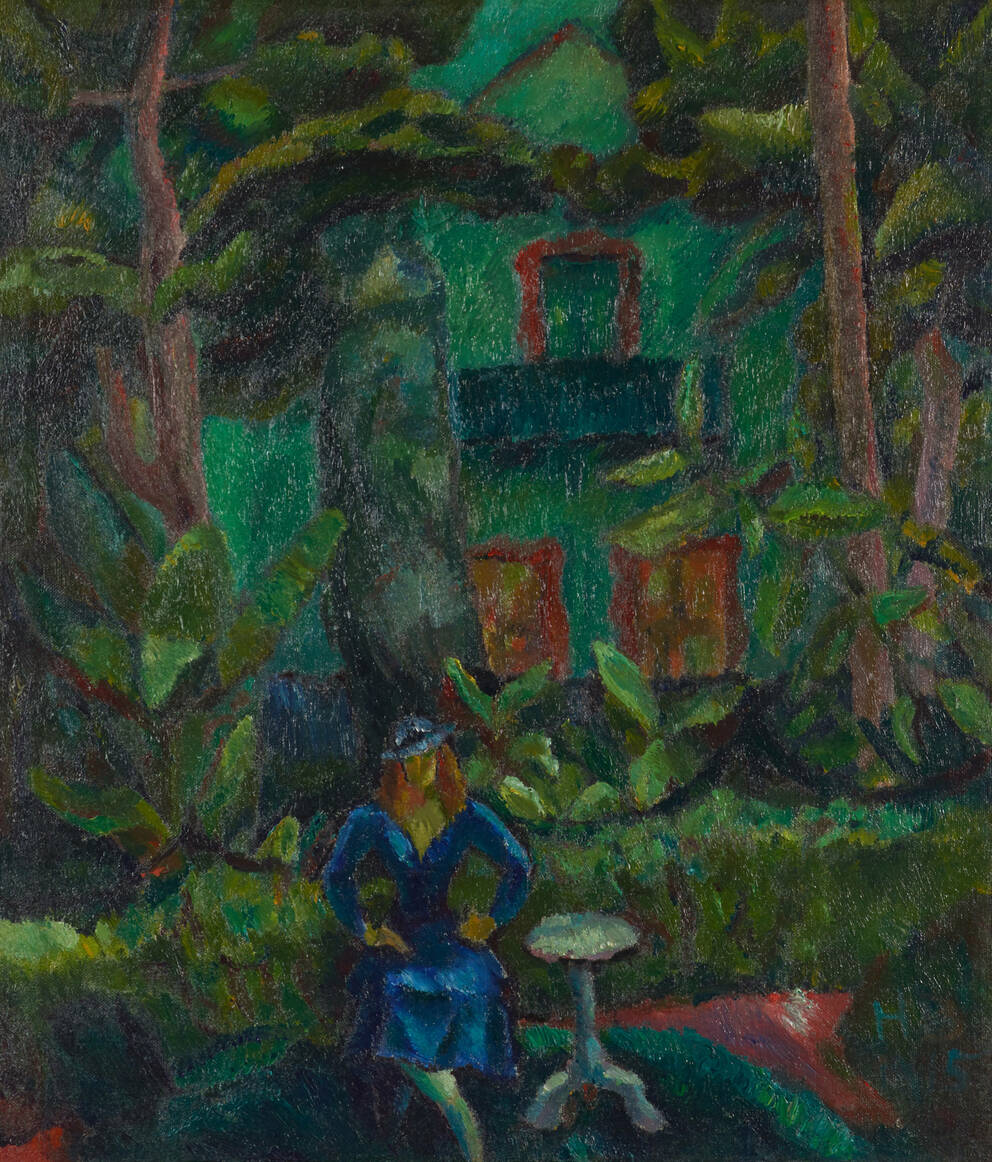 Leopold Museum,
Vienna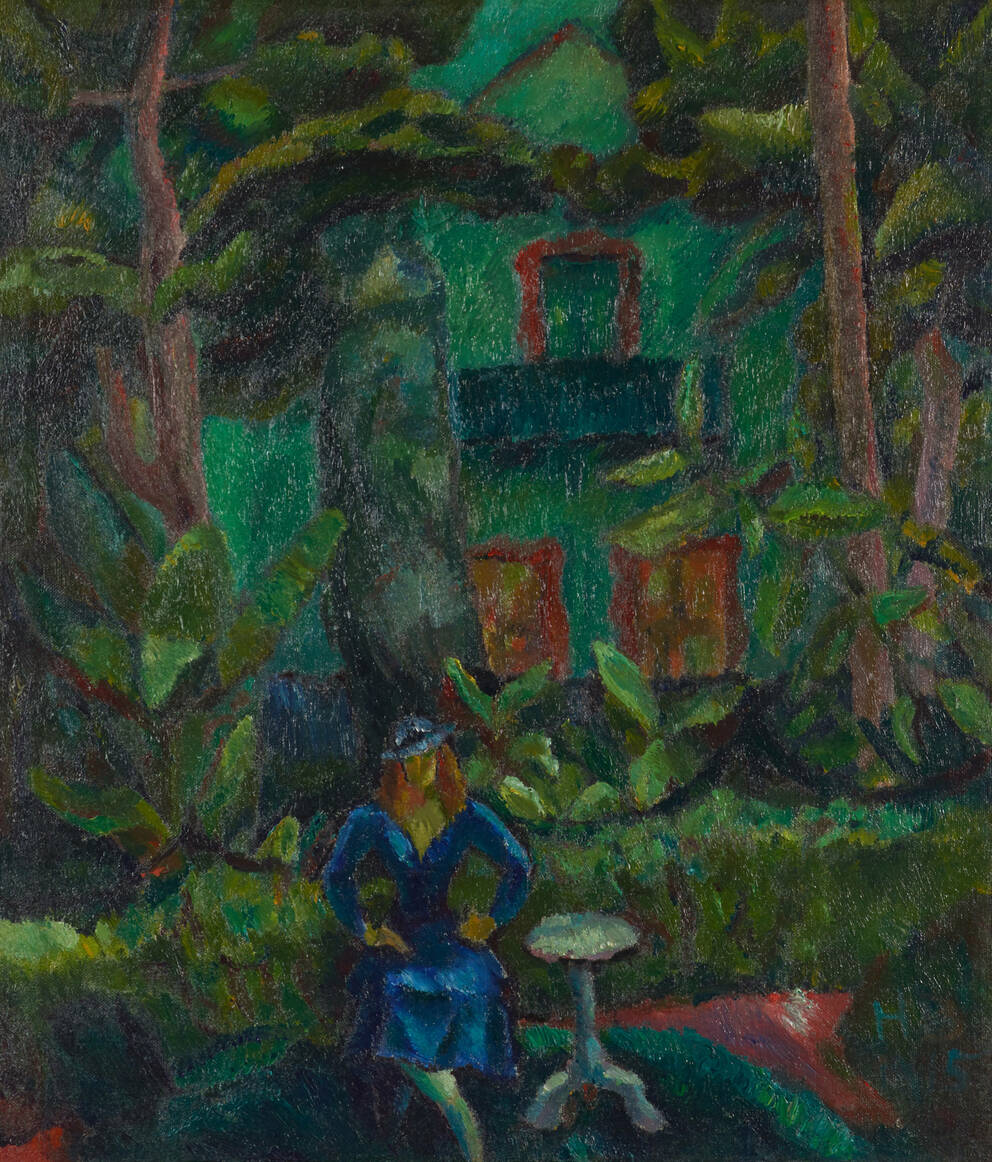 Green House with Woman Dressed in Blue
c. 1915
Oil on canvas
70.5×57.5 cm
Artists
Hans Böhler

(Vienna 1884‒1961 Vienna)
Unfortunately not on display at the moment
Following his return from South and North America in 1915, the depiction of people gradually began to take center stage in Hans Böhler's (1884‒1961) art, while tendencies towards early-Expressionist lighting emerged. Characteristic elements of Böhler's works are a sense of reticent calm and apparent universal validity. This is also true for the painting Green House with Woman Dressed in Blue. Seated and wearing an elegant suit, the woman looks as though she had been transferred straight from a metropolitan coffee house to the center of the depiction's foreground. While she fits in with the tranquil Cubist environment, she invests it with tension through her expectant attitude. The house, surrounded by lush greenery and evoking a holiday resort, appears frozen in the moment. The light trunks of two pairs of trees to the left and the right frame the depiction, two windows are illuminated in the center, while the lady and a closed balcony door, dark and solitary, oppose each other on the top and bottom of the composition.
Object data
Artist/author

Title

Green House with Woman Dressed in Blue

Date

c. 1915

Art movement

Expressionism

Category

Painting

Material​/technique

Oil on canvas

Dimensions

70.5×57.5 cm

Signature

Signed and dated lower right: HB 1915

Credit line

Leopold Museum, Vienna, Inv. 601

Inventory access

Contributed to the Leopold Museum-Privatstiftung in 1994

Keywords
If you have further information on this object, please contact us.