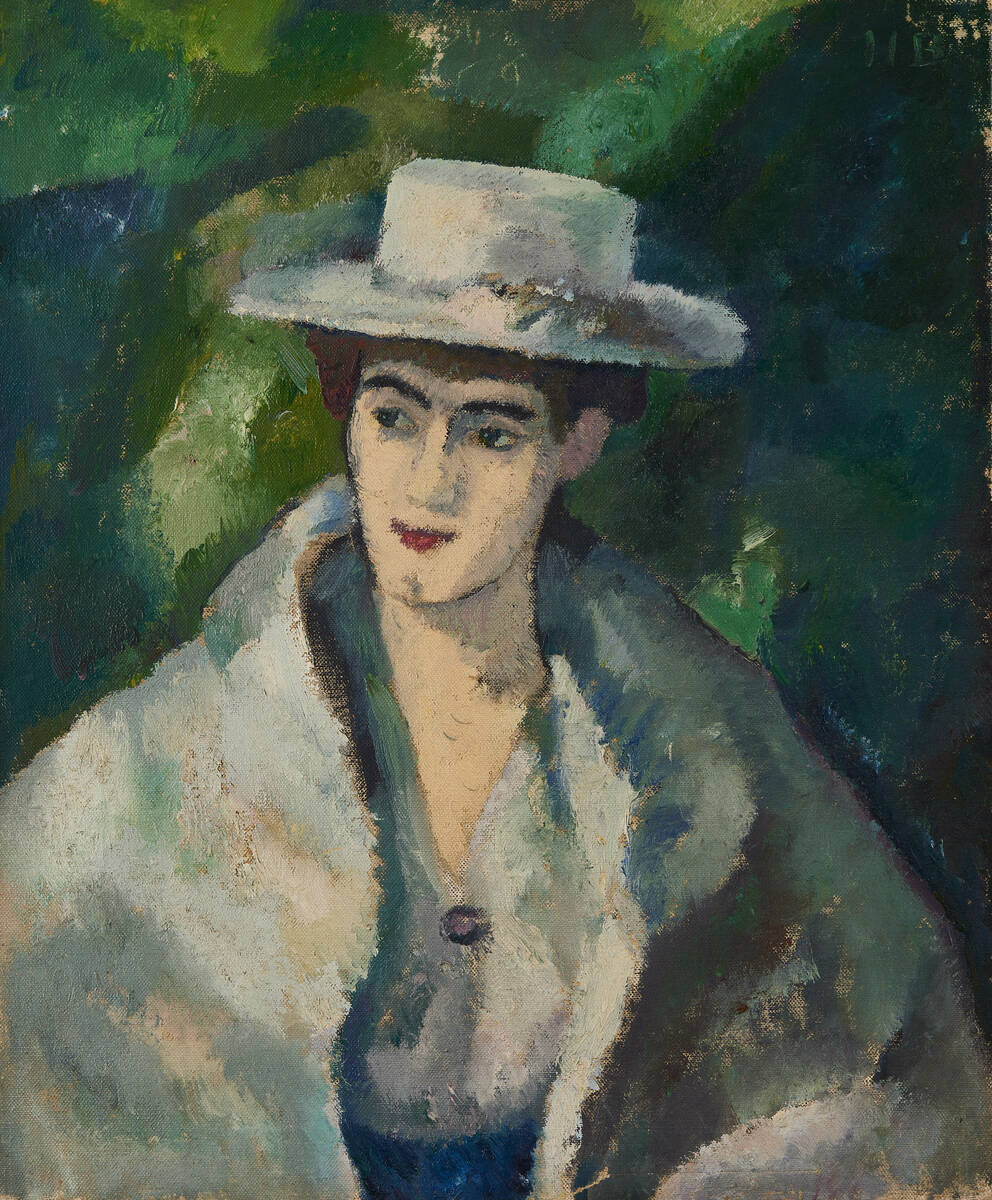 Leopold Museum,
Vienna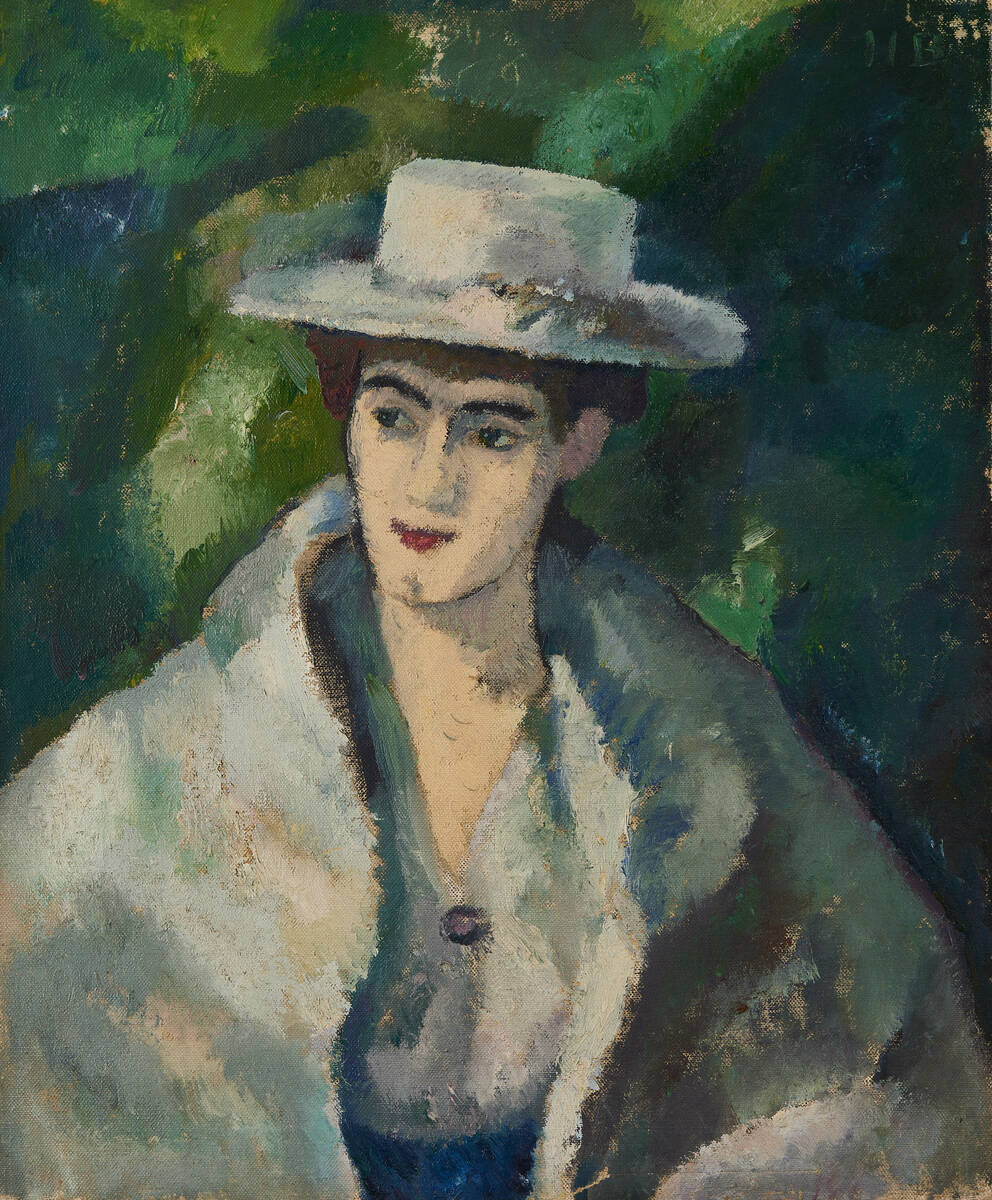 Lady in White Hat
1916
Oil on canvas
70.5×58.5 cm
Artists
Hans Böhler

(Vienna 1884‒1961 Vienna)
Unfortunately not on display at the moment
Hans Böhler (1884–1961) interlaces the bluish white flat shades of the elegant Lady in White Hat with the blue-green colored areas of the highly abstracted lush vegetation behind her. In 1916, he navigated in style between Secessionist flatness and expressive coloration. The lady's hat shades her relaxed features. Her face is gently turned sideways from full frontality as her interest seems to be going for things outside the picture. Still, she stays quietly seated amid the blue-green harmony that surrounds her. Böhler coyly eroticizes the woman portrayed by emphasizing her red lips, long neck, a button over her breast, and her decorative hatband.
Object data
Artist/author

Title

Lady in White Hat

Date

1916

Art movement

Expressionism

Category

Painting

Material​/technique

Oil on canvas

Dimensions

70.5×58.5 cm

Signature

Monogrammed upper right

Credit line

Leopold Museum, Vienna, Inv. 603

Inventory access

Contributed to the Leopold Museum-Privatstiftung in 1994

Keywords
If you have further information on this object, please contact us.
Provenance
Provenance research
Leopold Museum
i
Dr. Rudolf Leopold, Wien (o.D.);
Leopold Museum-Privatstiftung, Wien (seit 1994).
For provenance related information, please contact us.