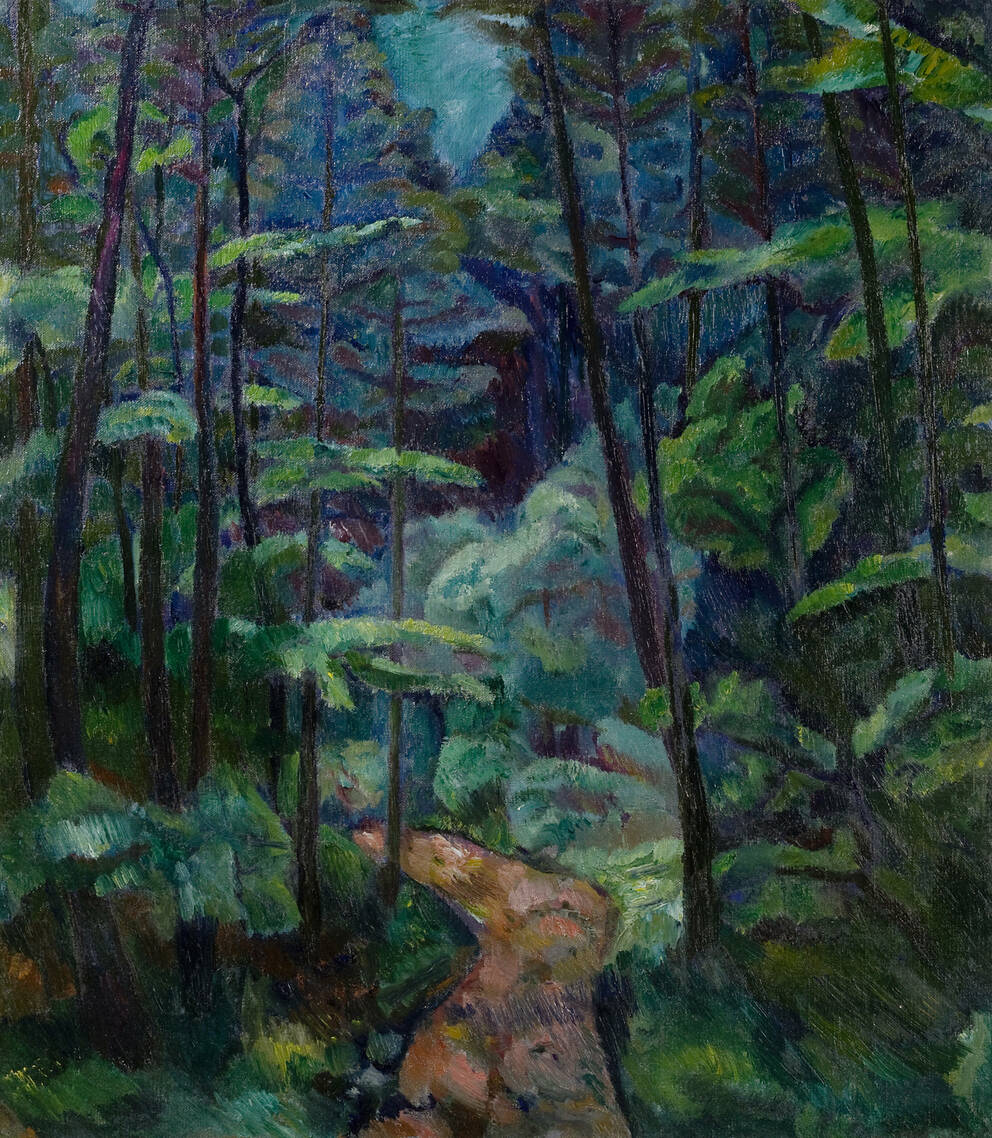 Leopold Museum,
Vienna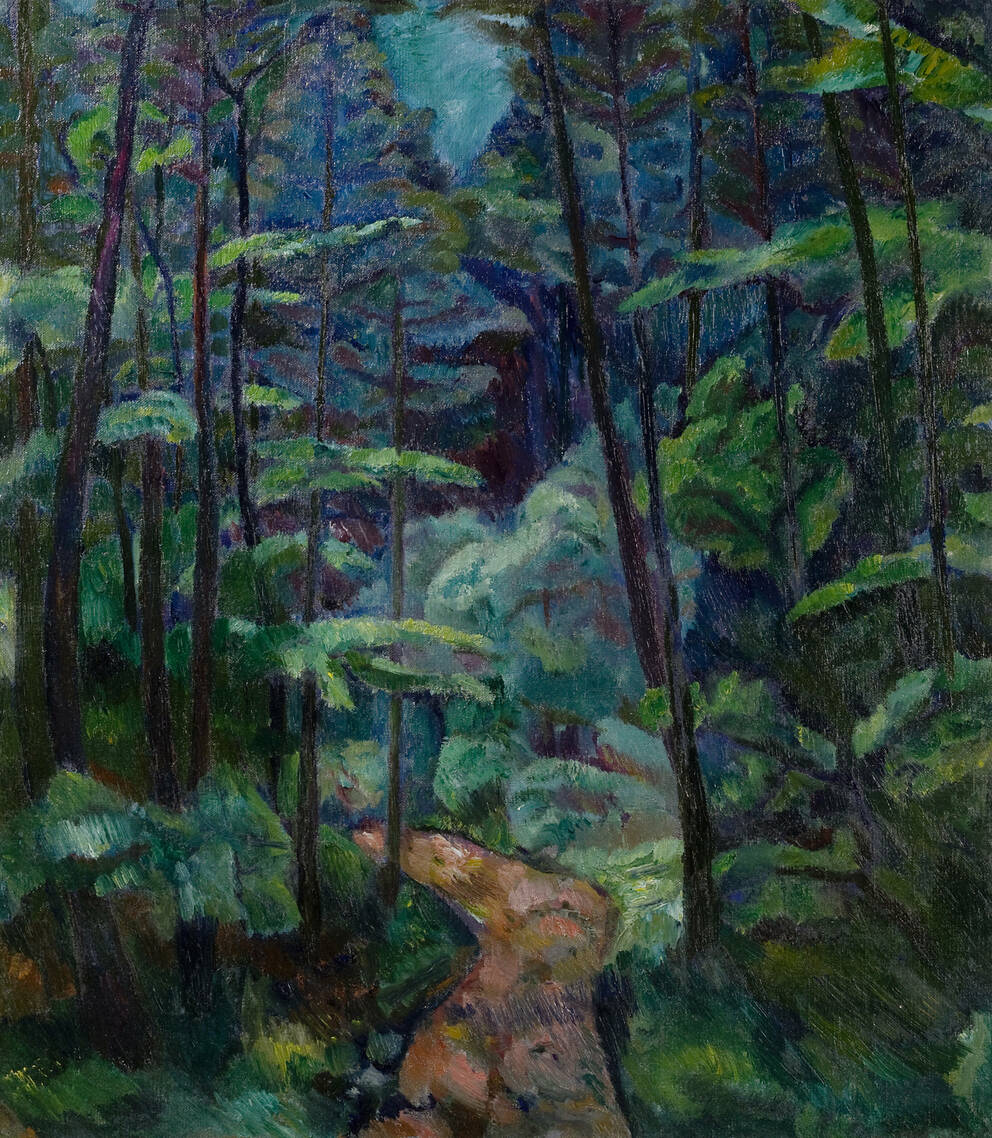 Artists
Hans Böhler

(Vienna 1884‒1961 Vienna)
Unfortunately not on display at the moment
Almost as if Hans Böhler (1884–1961) had laid the light of a full-moon night over the clearing in the forest like a veil, the trees and bushes in his 1915 oil painting Forest Path are radiant with a mystically subdued glow from within. The interlocking green treetops are almost entirely freed of their objectual reality, longitudinally cut through by slender near-black tree trunks. Pleasantly dusky, the forest path invites stepping out into the clearing like in a dream. The path creates an impression of spatial depth cut short by the ornamental patchwork of interlaced tree foliage. This work, as well as many others from this time, shows Böhler's sense of compositional order, inspired by works of his fellow artist Egon Schiele (1890–1918).
Object data
Artist/author

Title

Forest Path

Date

c. 1915

Art movement

Expressionism

Category

Painting

Material​/technique

Oil on canvas

Dimensions

80×70 cm

Credit line

Leopold Museum, Vienna, Inv. 606

Inventory access

Contributed to the Leopold Museum-Privatstiftung in 1994

Keywords
If you have further information on this object, please contact us.
Provenance
Provenance research
Leopold Museum
i
Dr. Rudolf Leopold, Wien (o.D.);
Leopold Museum-Privatstiftung, Wien (seit 1994).
For provenance related information, please contact us.