Painter at the Easel
, 1925/26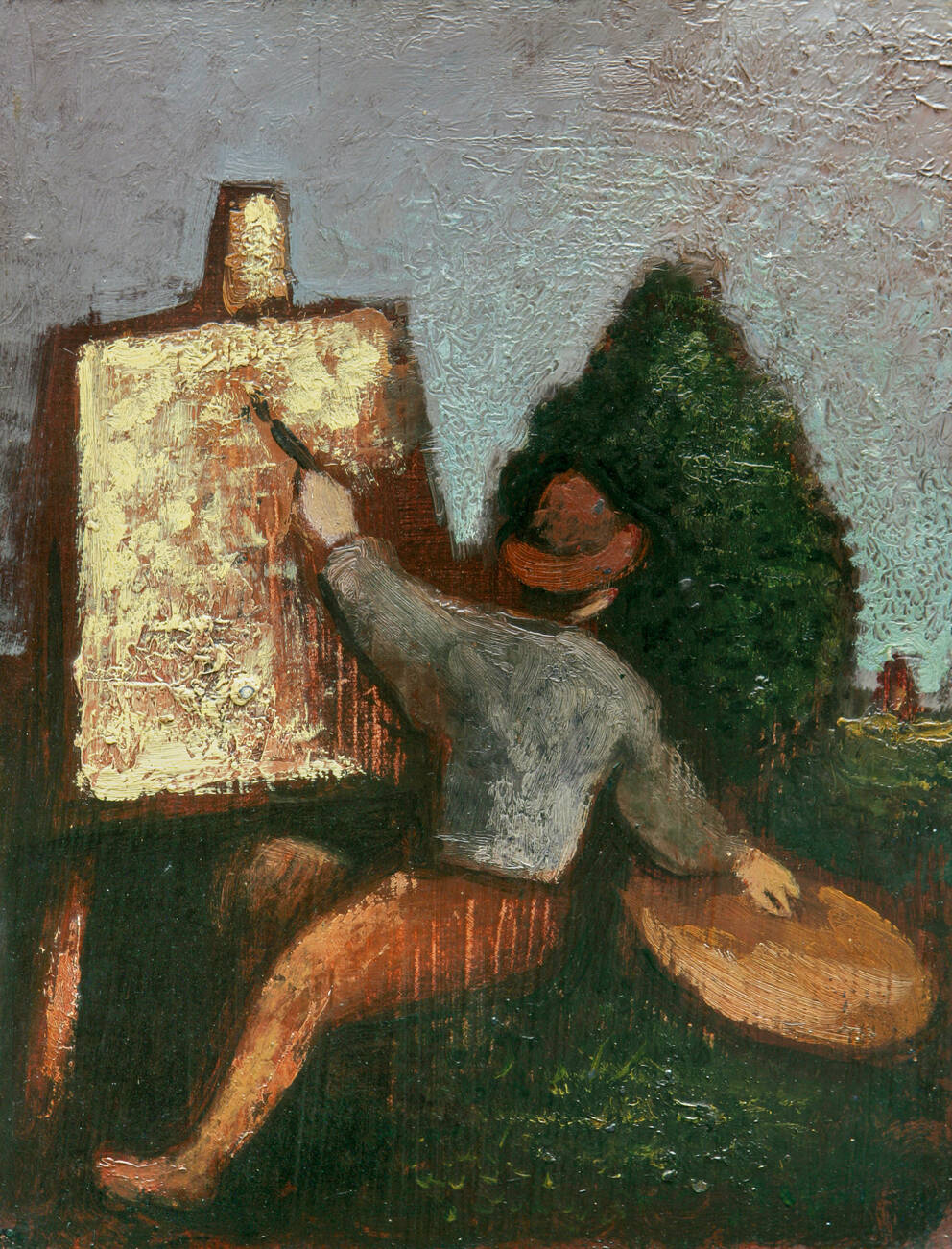 Leopold Museum,
Vienna © Bildrecht,
Vienna 2022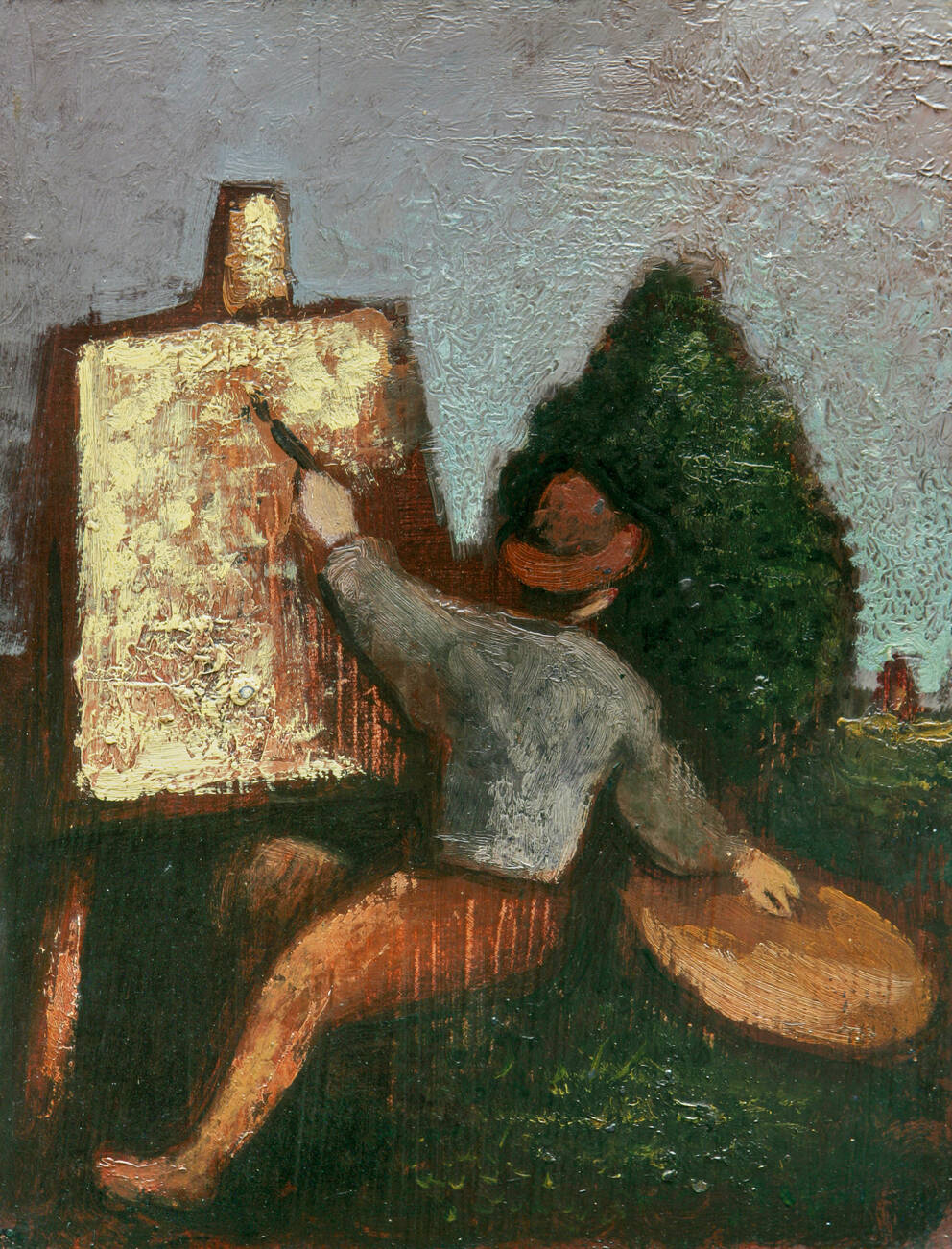 Painter at the Easel
1925/26
Artists
Josef Dobrowsky

(Karlsbad/Karlovy Vary 1889–1964 Tullnerbach)
Unfortunately not on display at the moment
Josef Dobrowsky (1889–1964) did quote a lot of plein-air painting, as is evidenced by the lyrical painting of the
Painter at the Easel
of 1925/26. The warm, earthy, and dark colors of the artist in the picture and the nature around him meet the cool blue of the sky. Like in
Painter and Model
, the figure of the man is modeled from shaded color areas with thick outlines, which makes it resemble a stuffed-out rag doll. In the 1920s, Dobrowsky especially devoted himself to rural and village scenes, the relationship of humans and nature, and the work of Pieter Bruegel (1925/30–1569).
Object data
Artist/author

Title

Painter at the Easel

Date

1925/26

Art movement

Expressionism

Category

Painting

Material​/technique

Oil on wood

Dimensions

42.1×32.5 cm

Credit line

Leopold Museum, Vienna, Inv. 622

Inventory access

Contributed to the Leopold Museum-Privatstiftung in 1994

Keywords
If you have further information on this object, please contact us.
Provenance
Provenance research
Leopold Museum
i
Dr. Rudolf Leopold, Wien (o.D.);
Leopold Museum-Privatstiftung, Wien (seit 1994).
For provenance related information, please contact us.