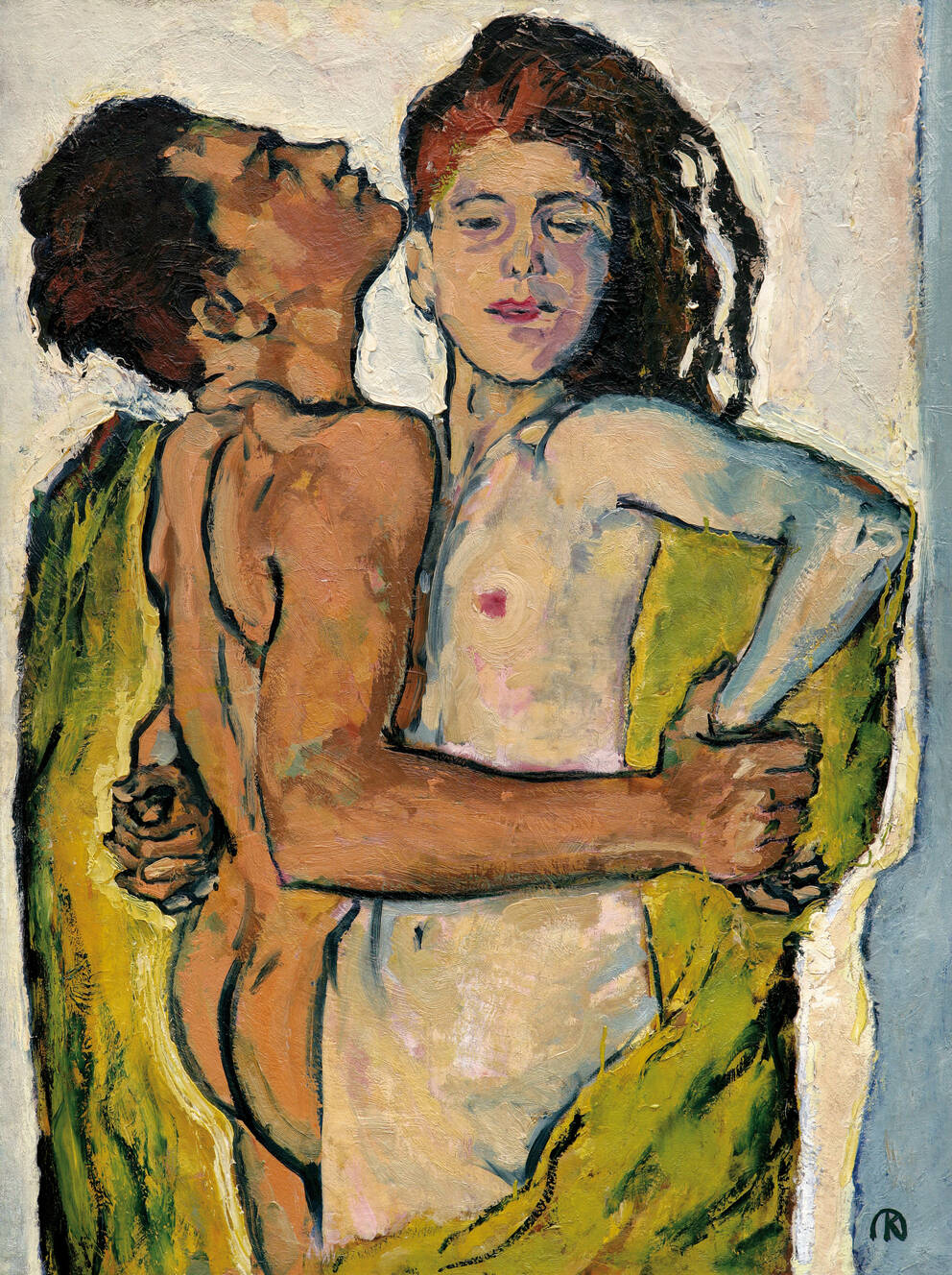 Leopold Museum,
Vienna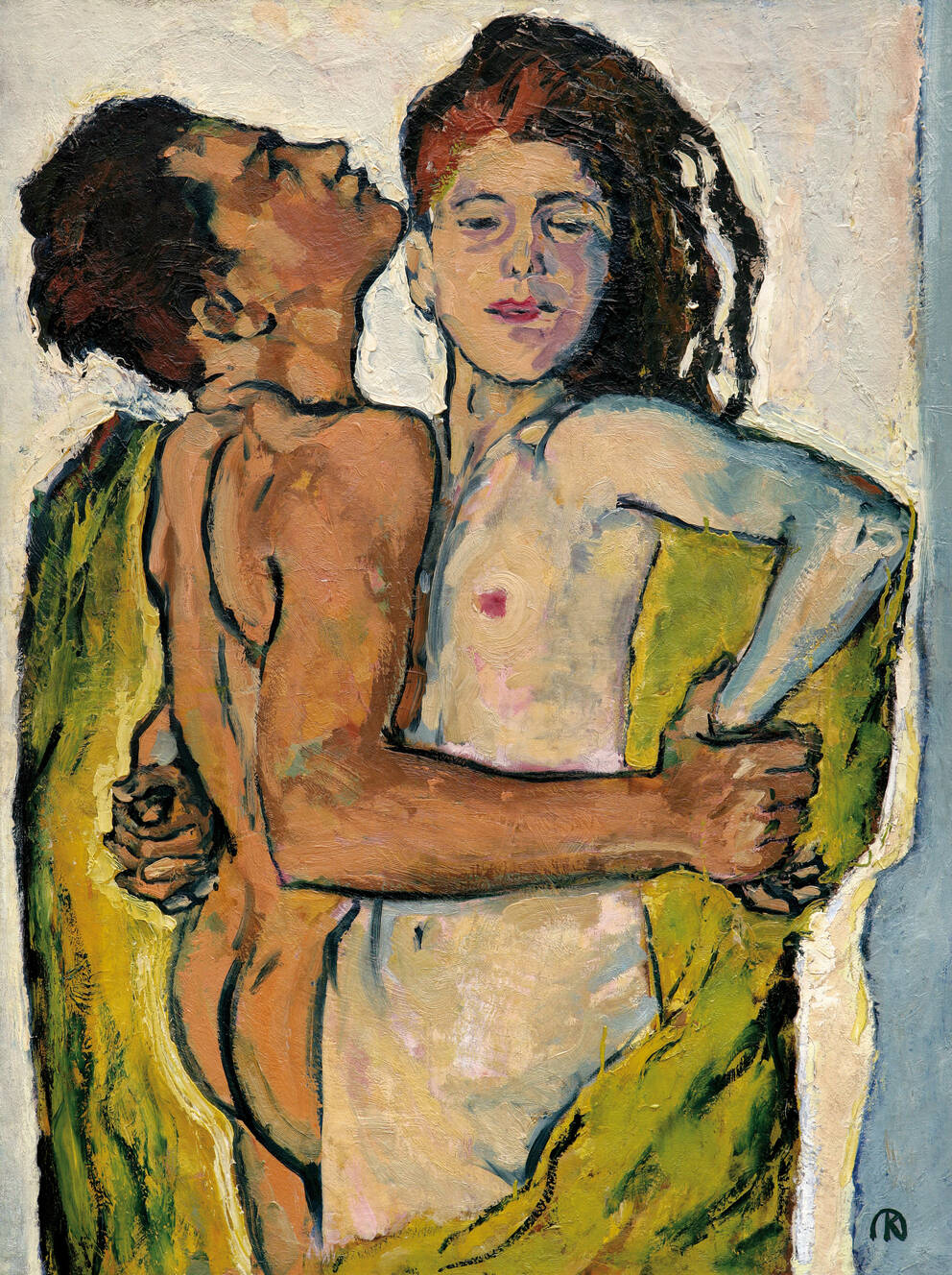 Lovers
c. 1914
Oil on canvas
99.8×74.7 cm
Artists
Koloman Moser

(Vienna 1868–1918 Vienna)
Currently on display at OG4
The year 1913 marked a stylistic turning point in Koloman Moser's (1868–1918) painting. This was brought about by a trip to Geneva to visit Ferdinand Hodler (1853–1918). Hodler's works would subsequently influence Moser's manner of painting, investing his renderings with increased severity and monumentality. At the same time, the contrasting use of cooler colors is testament to Moser's exploration of avant-garde color and perception theories. The figures in his paintings were often placed into an undefined image space and appear disconnected from the world. This impression is heightened by an aura of light which frames the bold contours and invests the figures with additional luminosity.
A closer look
The artwork explained
by curator Ivan Ristić
Object data
Artist/author

Title

Lovers

Date

c. 1914

Art movement

Classical Modernism

Category

Painting

Material​/technique

Oil on canvas

Dimensions

99.8×74.7 cm

Signature

Monogrammed lower right: K M

Credit line

Private collection

Selection of Reference works

Wien 1900. Aufbruch in die Moderne, hrsg. von Hans-Peter Wipplinger, Wien 2019 (Ausst.-Kat. Leopold Museum, Wien, ab 15.03.2019).
Koloman Moser- Die Sammlung Leopold, hrsg. von Elisabeth Leopold/Stefan Kutzenberger, Wien 2018 (Ausst.-Kat. Leopold Museum, Wien, 18.01.2018-10.06.2018).
Gerd Pichler: Koloman Moser. Die Gemälde. Werkverzeichnis, Wien 2012.
Wien 1900. Sammlung Leopold, hrsg. von Diethard Leopold/Peter Weinhäupl, Wien u.a. 2009.
Koloman Moser 1868-1818, hrsg. von Rudolf Leopold/Gerd Pichler, Wien 2007 (Ausst.-Kat. Leopold Museum, Wien, 25.05.2007-10.09.2007).

Catalogue raisonne

Keywords
If you have further information on this object, please contact us.