Still Life with Two Red Apples
, 1921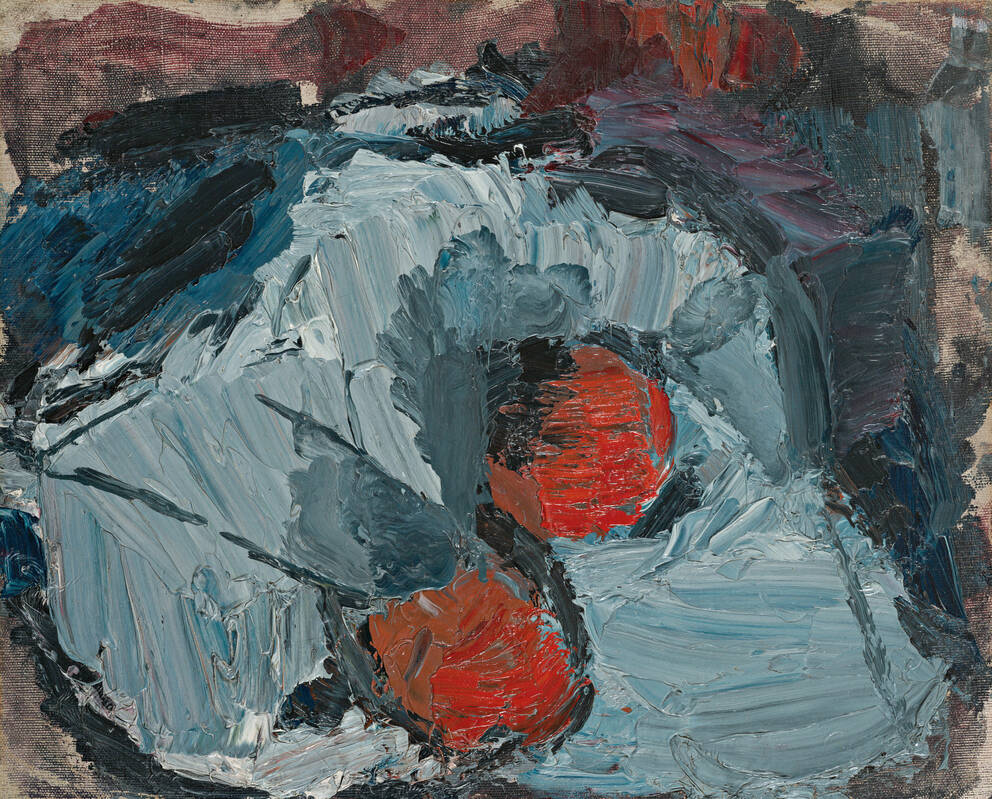 Leopold Museum,
Vienna © Herbert Boeckl estate,
Vienna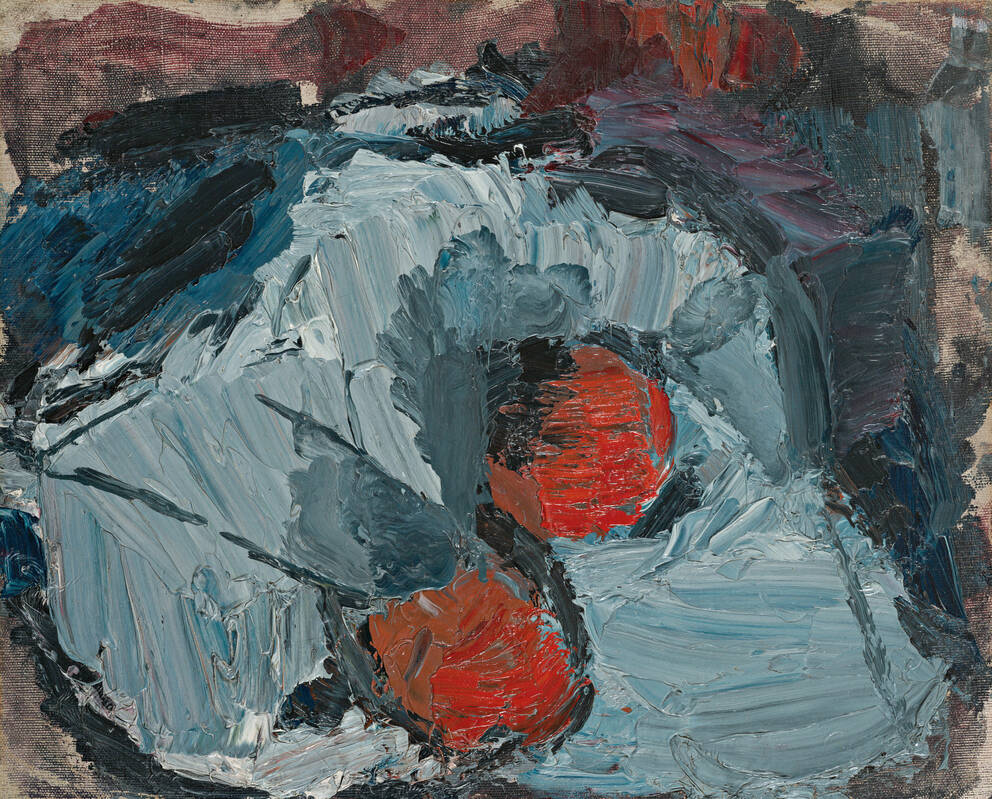 Still Life with Two Red Apples
1921
Oil on canvas
35.1×42.7 cm
Artists
Herbert Boeckl

(Klagenfurt 1894–1966 Vienna)
Unfortunately not on display at the moment
At 35.1 x 42.7 cm, the undesignated
Still Life with Two Red Apples
is considerably smaller than the
Still Life with Dead Crow
(private collection) created in the same year. Its significance lies not in its size, however, but in its almost experimental application of paint. The painting shows two orange-red apples on a grayish white cloth. The dark background could be interpreted as a table and a wall. In comparison with
Reclining Female Nude (White Nude)
dating from 1919 and
Group on the Edge of the Forest
dating from 1920, this still life shows the variability in Herbert Boeckl's (1894–1966) artistic approach. With its gestural application of paint, the work forms a bridgehead pointing to the artist's further development in the years of 1921/22, his Berlin period. Boeckl practiced a "wild style of painting," which would continue to amaze contemporary art critics for years to come.
Object data
Artist/author

Title

Still Life with Two Red Apples

Alternative title

Small Still Life with Apples

Date

1921

Art movement

Expressionism

Category

Painting

Material​/technique

Oil on canvas

Dimensions

35.1×42.7 cm

Credit line

Leopold Museum, Vienna, Inv. 656

Inventory access

Contributed to the Leopold Museum-Privatstiftung in 1994

Selection of Reference works

Moderne Österreichische Farbmalerei um 1918, hrsg. von Elisabeth Leopold, Wien 2021 (Ausst.-Kat. Leopold Museum, Wien, 03.02.2021-24.05.2021).
Herbert Boeckl. Retrospektive, hrsg. von Agnes Husslein-Arco/Matthias Boeckl Wien 2009 (Ausst.-Kat. Belvedere, Wien, 21.10.2009-31.01.2010).,
Herbert Boeckl. Mit einem Werkverzeichnis der Gemälde von Leonore Boeckl, hrsg. von Gerbert Frodl, Salzburg 1976.

Catalogue raisonne

Husslein-Arco 2009: 29
Frodl 1976: 24

Keywords
If you have further information on this object, please contact us.