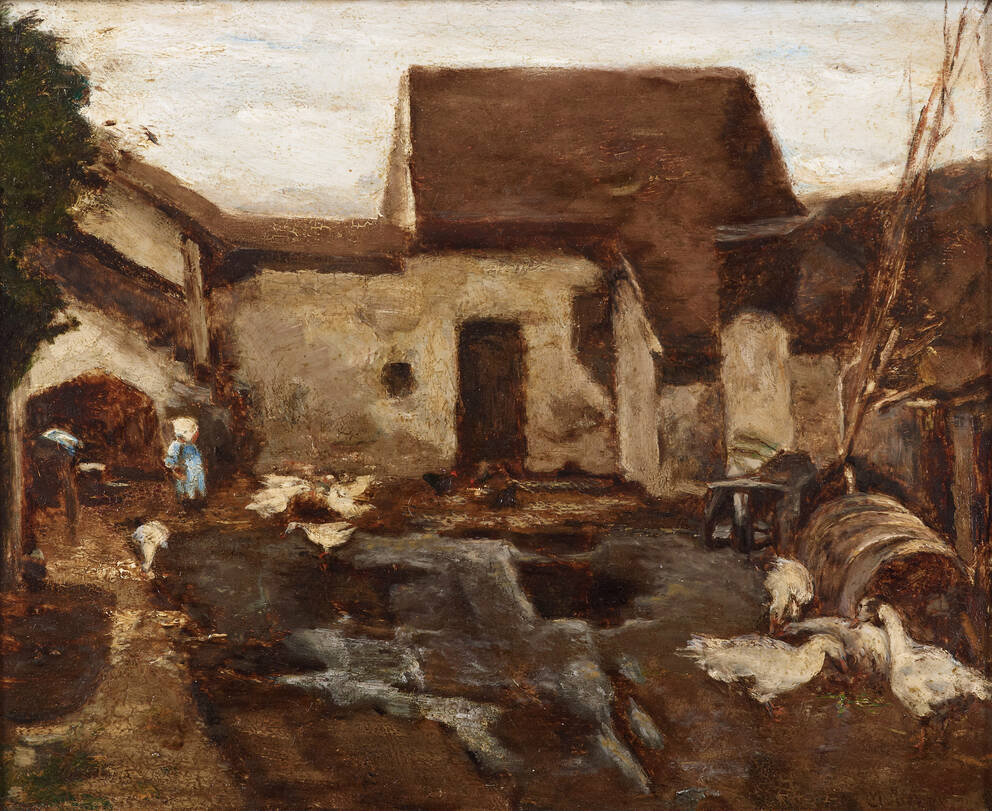 Leopold Museum,
Vienna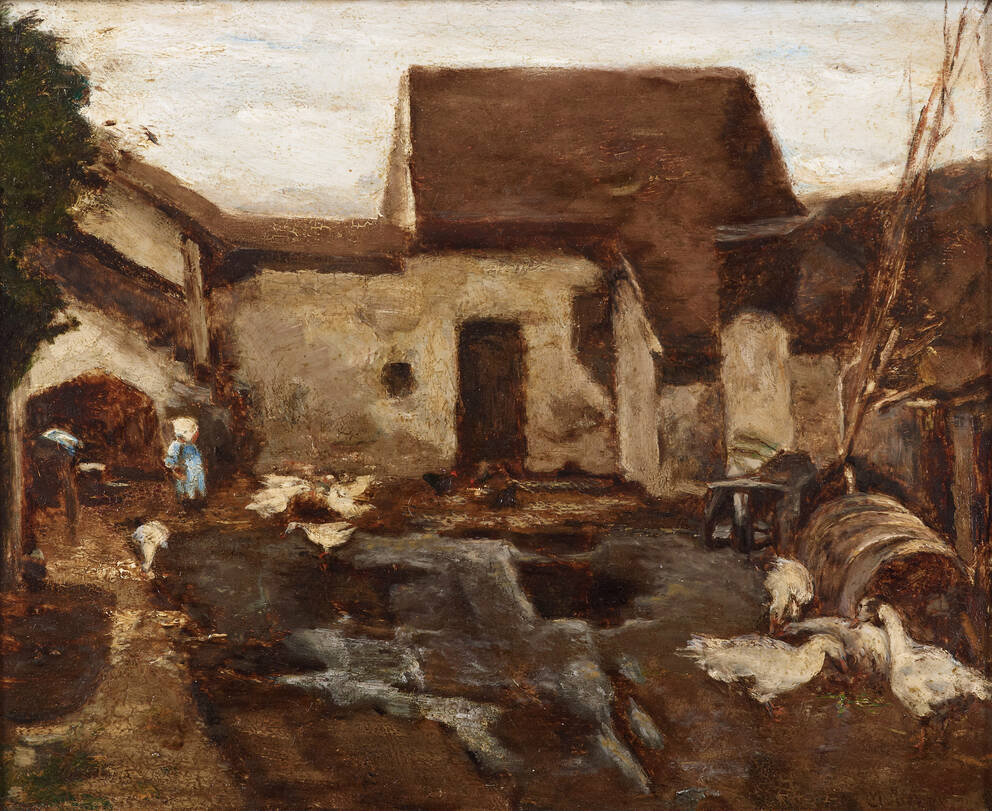 Artists
Max Liebermann

(Berlin 1847–1935 Berlin)
Currently on display at OG4
This small oil painting affords the view of a farmyard with old barrels, geese, puddles of water and a figure clad in a blue dress and white hat. The color palette consists of varying shades of white and brown. Max Liebermann (1847–1935) painted this work as a small study for a large-scale painting executed later, which is now lost. This work by the most eminent German Impressionist was created during his study years. Having moved from Berlin to Paris in 1873, he spent the following summer in Barbizon near the forest of Fontainebleau. There, he explored the traces of the French landscape artists who visited the village in search of an immediate approach to nature far removed from the teachings of art academies. Like them, Liebermann derived great innovative impetus from painting en plein air and from turning towards realistic renderings, thus paving the way for Impressionism.
Object data
Artist/author

Title

Farm in Barbizon

Alternative title

Farm in Barbizon - Study

Date

1874

Art movement

Naturalism I Realism, Impressionism

Category

Painting

Material​/technique

Oil on wood

Dimensions

37.5×46.3 cm

Signature

Signed lower right: M. Liebermann

Credit line

Private collection

Selection of Reference works

Wien 1900. Aufbruch in die Moderne, hrsg. von Hans-Peter Wipplinger, Wien 2019 (Ausst.-Kat. Leopold Museum, Wien, ab 15.03.2019).
Max Liebermann 1847-1935. Werkverzeichnis der Gemälde und Ölstudien. Band I 1865-1899, hrsg. von Matthias Eberle, München 1995.

Catalogue raisonne

Keywords
If you have further information on this object, please contact us.