Wallpaper design Wedgwood
, c. 1920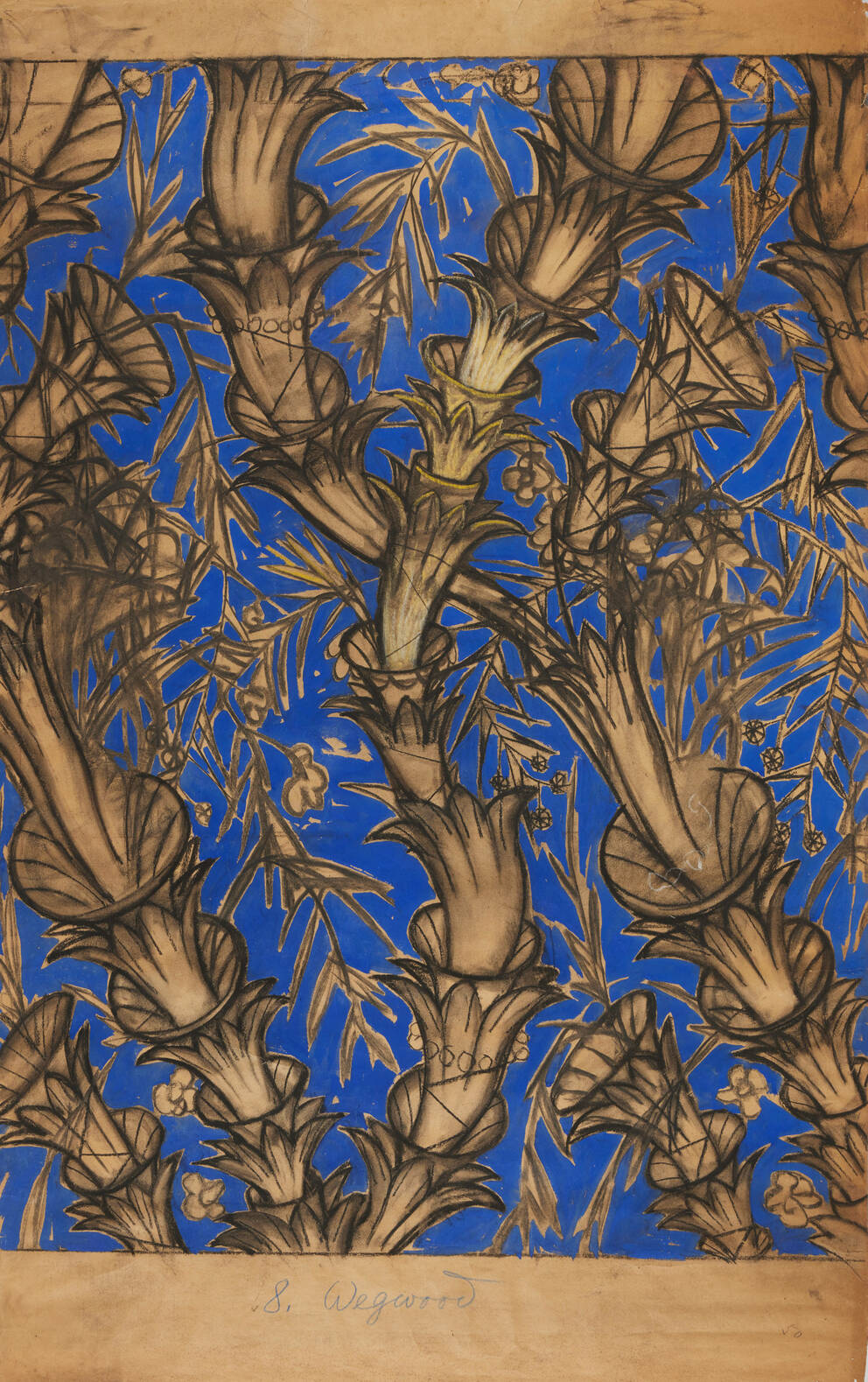 Leopold Museum,
Vienna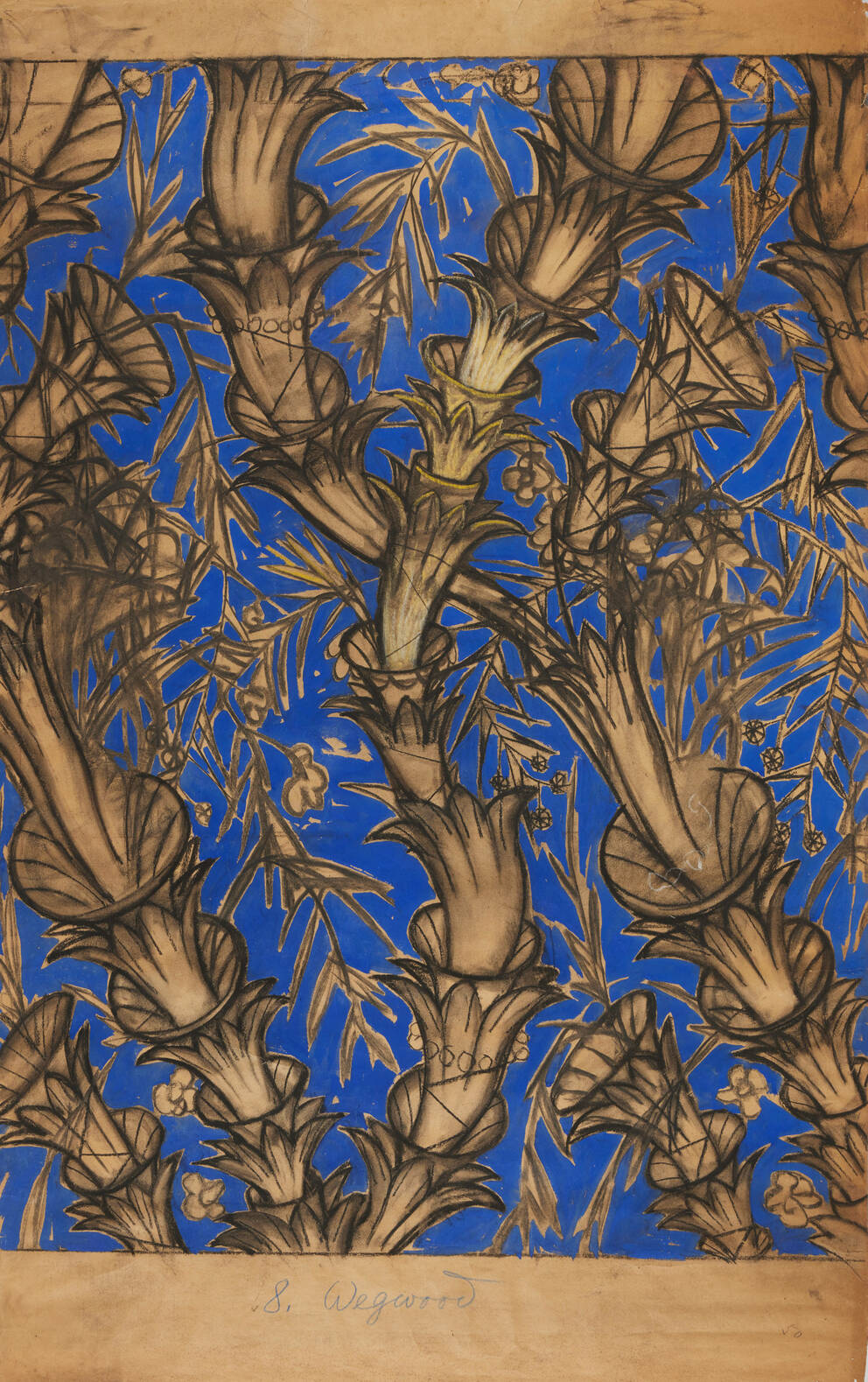 Wallpaper design Wedgwood
c. 1920
Charcoal, watercolor on paper
119.5×75.7 cm
Artists
Bertold Löffler

(Nieder-Rosenthal near Reichenberg/district of Liberec 1874–1960 Vienna)
Unfortunately not on display at the moment
This wallpaper design, created by the painter, graphic artist and designer Bertold Löffler (1874–1960), constitutes the first outline of an artistic idea. Using charcoal and blue watercolor, and incorporating the now yellowed white paper, Löffler depicted flower-like funnel structures one inside the other. These "grow rampant" through the three-dimensionally structured space on a blue ground. For the background, the artist chose simplified structures reminiscent of twigs and leaves with isolated small blossoms. Though based on real vegetal forms, the design appears highly stylized and abstracted. Löffler selected the title for his wallpaper by association, as the blue and white colors reminded him of the ceramics produced by the famous English company Wedgwood.
Object data
Artist/author

Title

Wallpaper design Wedgwood

Date

c. 1920

Art movement

Wiener Werkstätte

Category

Graphic work

Material​/technique

Charcoal, watercolor on paper

Dimensions

119.5×75.7 cm

Signature

Designated lower center: 8. Wegwood

Credit line

Leopold Museum, Vienna, Inv. 693

Inventory access

Contributed to the Leopold Museum-Privatstiftung in 1994

Keywords
If you have further information on this object, please contact us.
Provenance
Provenance research
Leopold Museum
i
Dr. Rudolf Leopold, Wien (o.D.);
Leopold Museum-Privatstiftung, Wien (seit 1994).
For provenance related information, please contact us.