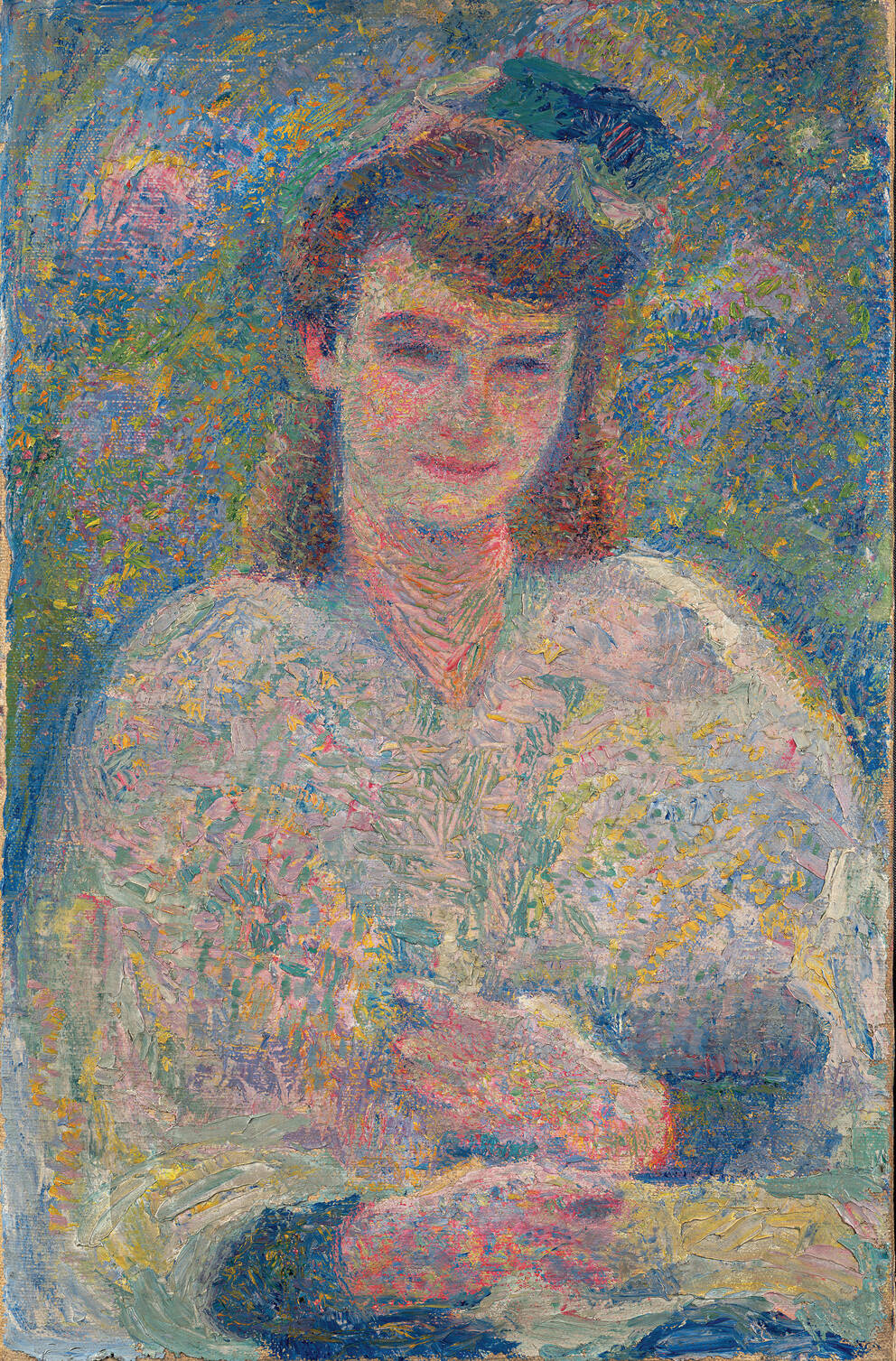 Leopold Museum,
Vienna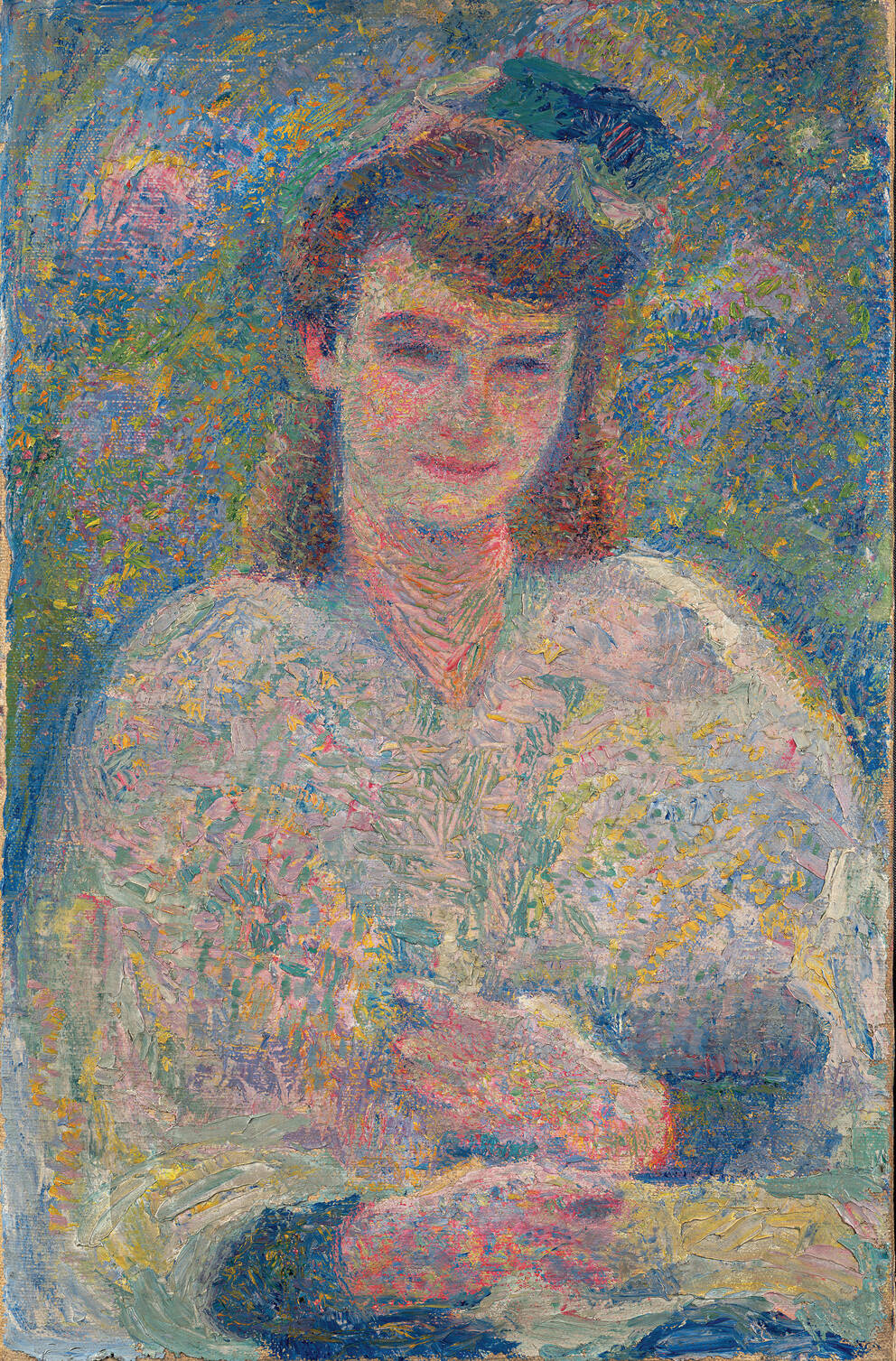 Miss List
1910/13
Oil on canvas
71.5×46.2 cm
Artists
Hans Böhler

(Vienna 1884‒1961 Vienna)
Unfortunately not on display at the moment
Miss List
of 1910/13 is one of Hans Böhler's (1884–1961) early works in which the line gradually dissolves. As in
Girl in a Garden
, created already in1906 and similar in atmosphere, corporeality and mood is expressed through color. At that time, the artist was intensively exploring French Post-Impressionism. His pointillist style and the pastel-like shiny pinkish colors betray the influence of his teacher Franz Jaschke (1862–1910), whose private painting class Böhler attended in 1902. Miss List appears happily absorbed in herself as well as her surroundings, merged into the background through the style of painting. Her head and hands appear like floating in halos of dark blue. There are no indications as to her identity found in scholarly literature, but she might have been a member of the family of Secessionist painter Wilhelm List (1864–1918).
Object data
Artist/author

Title

Miss List

Date

1910/13

Art movement

Expressionism, Impressionism

Category

Painting

Material​/technique

Oil on canvas

Dimensions

71.5×46.2 cm

Credit line

Leopold Museum, Vienna, Inv. 698

Inventory access

Contributed to the Leopold Museum-Privatstiftung in 1994

Keywords
If you have further information on this object, please contact us.