Girl in Blue Headscarf (Beatrice from Jamaica)
, 1914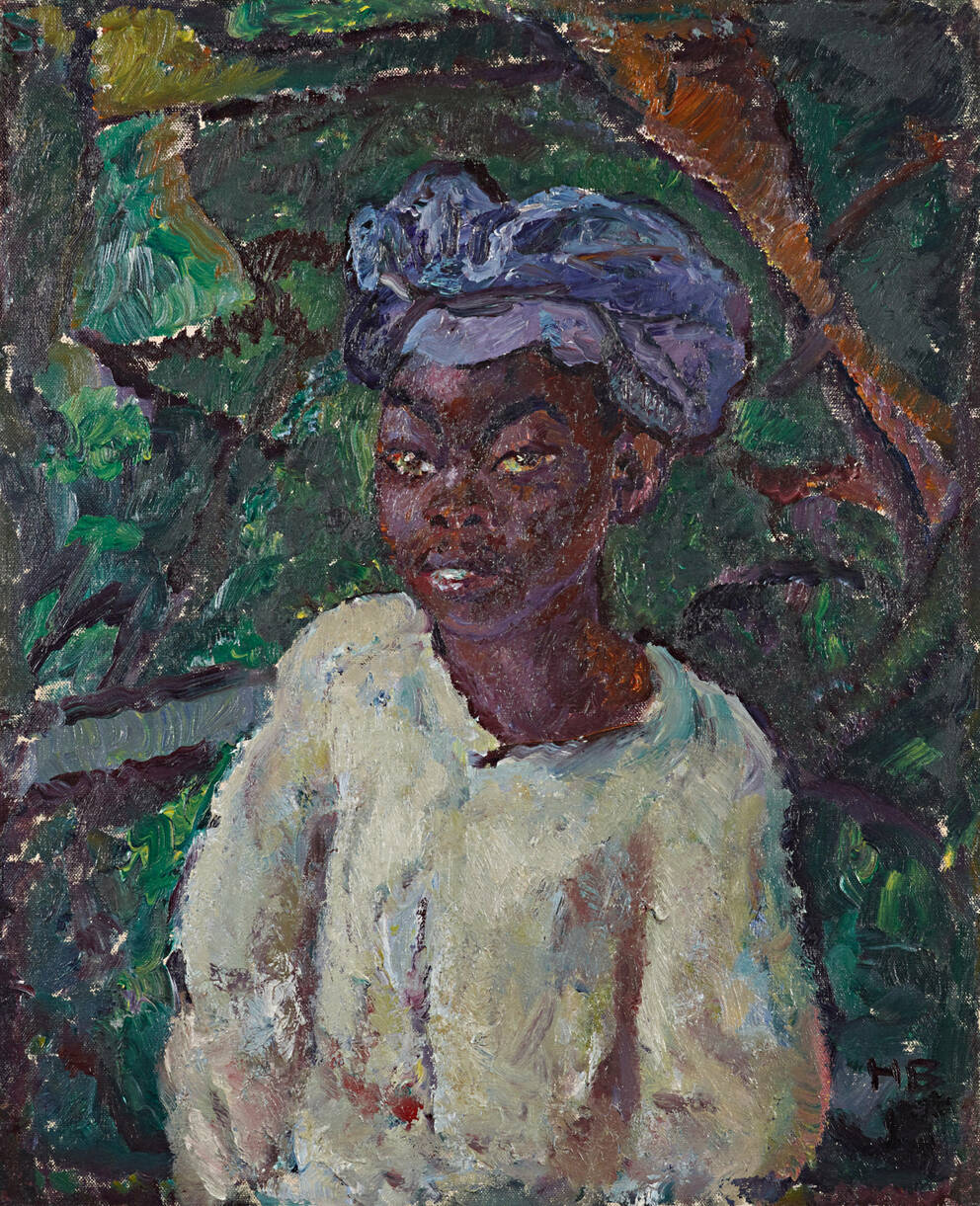 Leopold Museum,
Vienna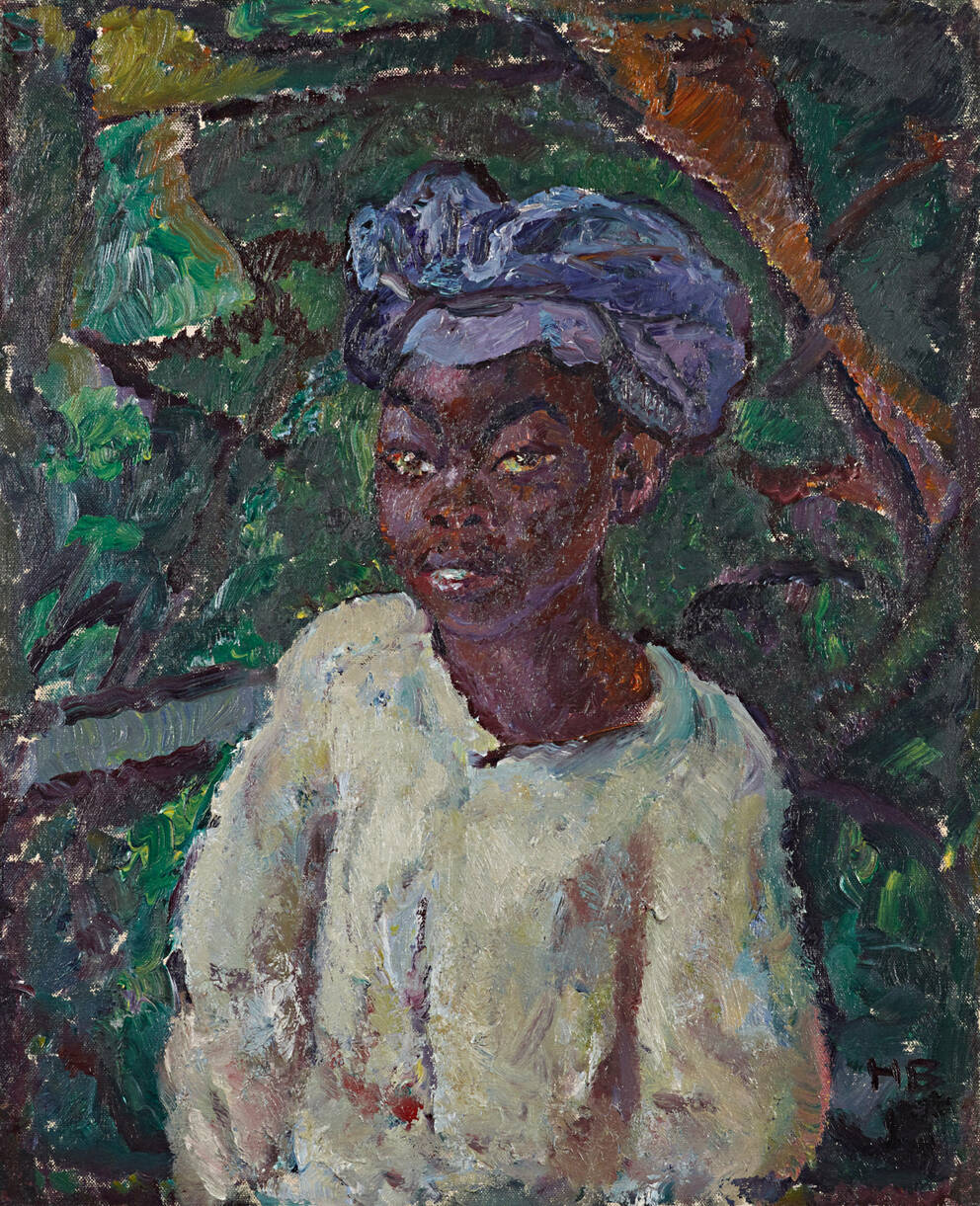 Girl in Blue Headscarf (Beatrice from Jamaica)
1914
Artists
Hans Böhler

(Vienna 1884‒1961 Vienna)
Unfortunately not on display at the moment
A dynasty of steel industrialists, the Böhler family counted among the most important art patrons of fin-de-siècle Vienna. Hans Böhler (1884–1961) therefore not only received support for his career as an artist but was also given the possibility to go on numerous travels. In the course of traveling through Japan, China as well as North and South America, he painted the Girl in Blue Headscarf in 1914 in Jamaica. Böhler uses thick outlines to separate areas of unmixed color. The picture detail he chose was a classical portrait type in that he placed the protagonist as a half-length figure in the center of the picture. Particularly impressive is the casual and undaunted posture of the little girl by the name of Beatrice, making her look like a resolute adult. In the perspective chosen, she perkily looks up to viewers.
Object data
Artist/author

Title

Girl in Blue Headscarf (Beatrice from Jamaica)

Date

1914

Art movement

Expressionism

Category

Painting

Material​/technique

Oil on canvas

Dimensions

70×58 cm

Signature

Monogrammed lower right: HB

Credit line

Leopold Museum, Vienna, Inv. 699

Inventory access

Contributed to the Leopold Museum-Privatstiftung in 1994

Keywords
If you have further information on this object, please contact us.