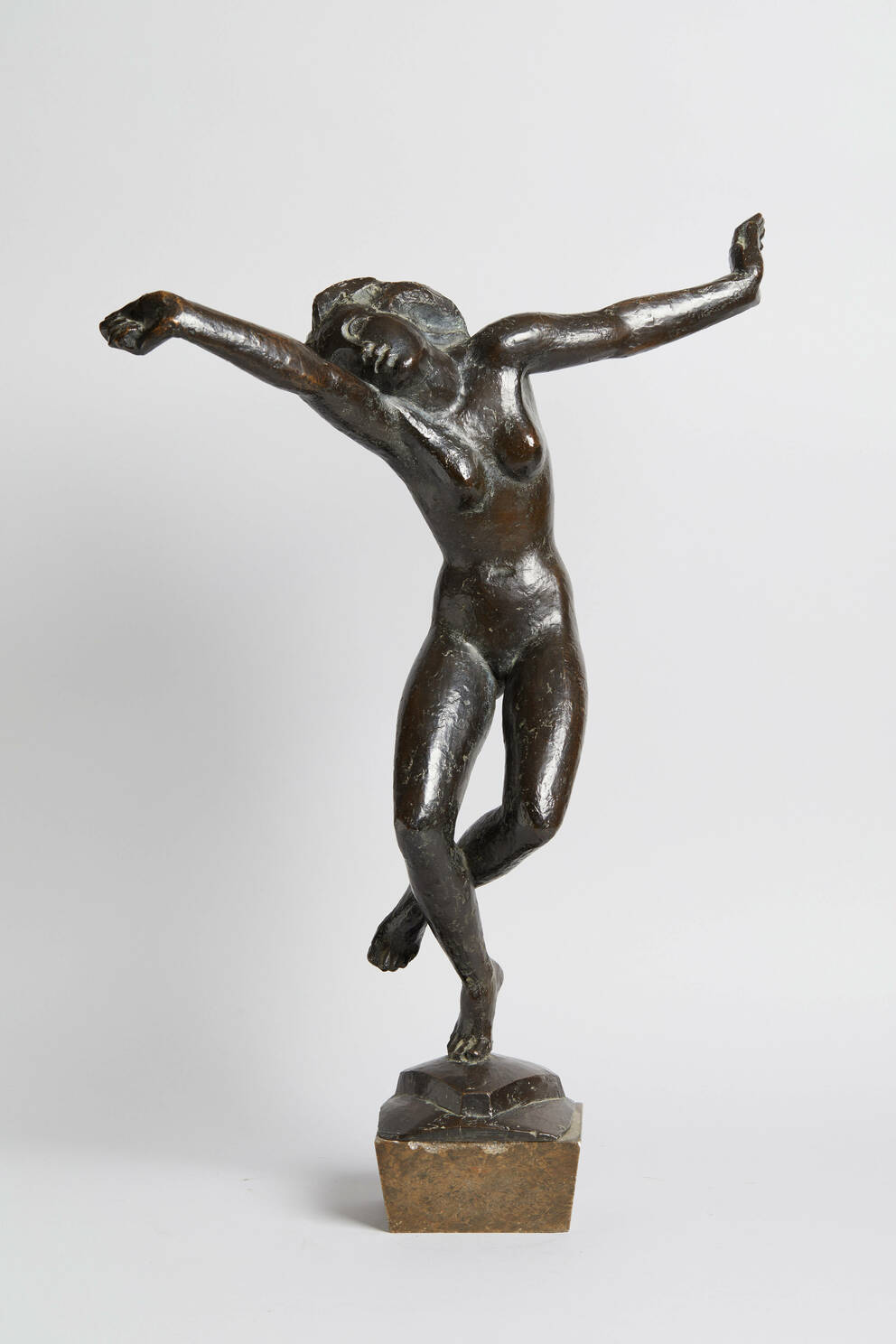 Leopold Museum,
Vienna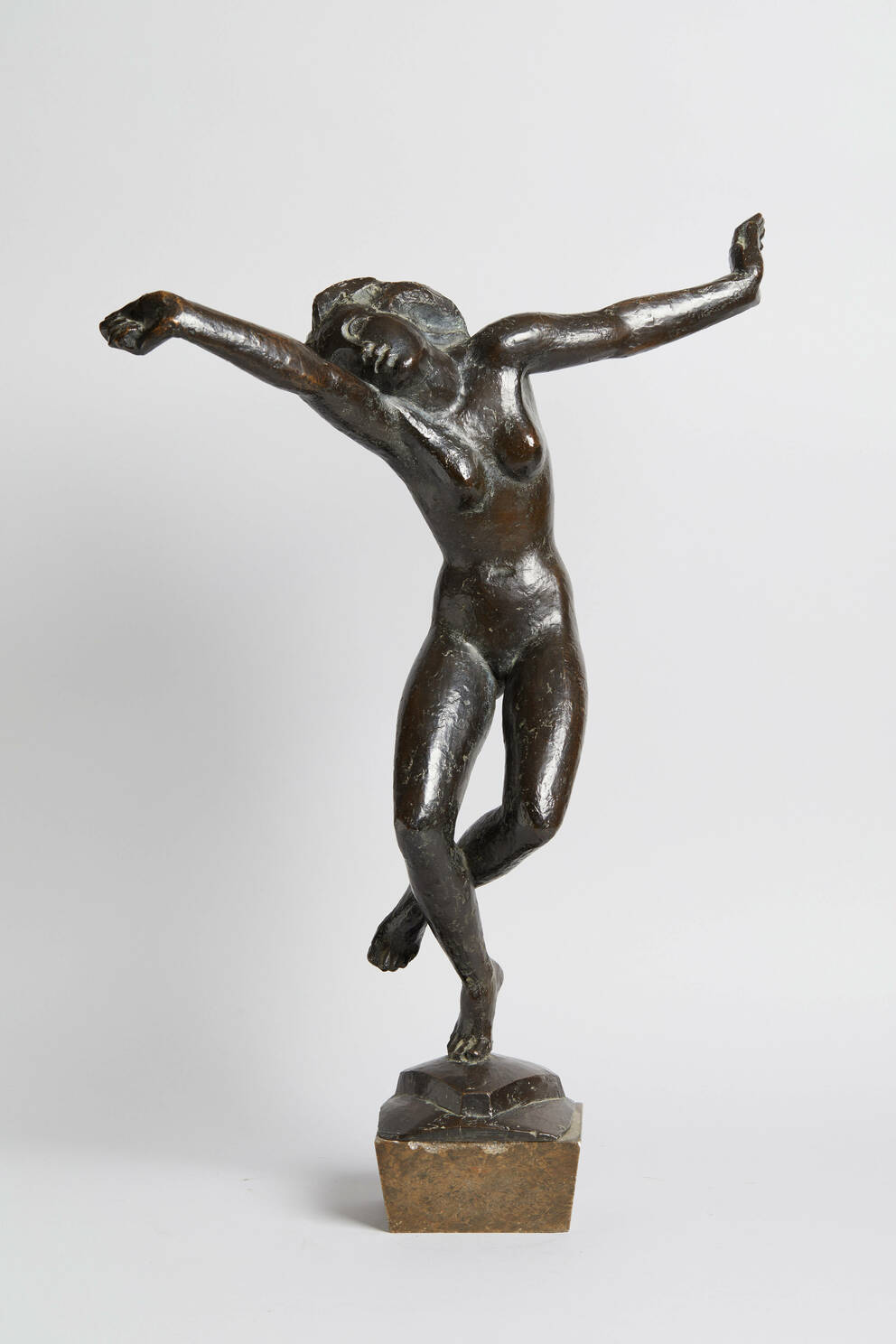 Female Dancer
c. 1925
Bronze, marble base
70.5×54 cm
Artists
Georg Kolbe

(Waldheim 1877–1947 Berlin)
Currently on display at EG
Georg Kolbe (1877–1947) was one of most successful German sculptors in the first half of the 20th century. The sculptor saw himself as a "most enthusiastic fan of the art of dancing." A performance by Vaslav Nijinsky (1888/1889/1890–1950) in Berlin fascinated Kolbe so much that he turned to the dancing body. His interpretation of a female dancer—with outstretched arms, internalized facial expression, crossed legs—led to his breakthrough in Germany in 1912. Both sculpture and modern dance break academic rules, striving for free spaces in ways of moving. The new body-awareness of the "life reform movement" finds a powerfully expressive counterpart in this bronze. In 1923 Kolbe had a solo exhibition in Vienna's Galerie Nebehay, as well as a presentation in the Theseus Temple organized by the Society for the Promotion of Modern Art.
Object data
Artist/author

Title

Female Dancer

Date

c. 1925

Category

Sculpture

Material​/technique

Bronze, marble base

Dimensions

70.5×54 cm

Credit line

Private collection

Selection of Reference works

Wien 1900. Aufbruch in die Moderne, hrsg. von Hans-Peter Wipplinger, Wien 2019 (Ausst.-Kat. Leopold Museum, Wien, ab 15.03.2019).

Keywords
If you have further information on this object, please contact us.