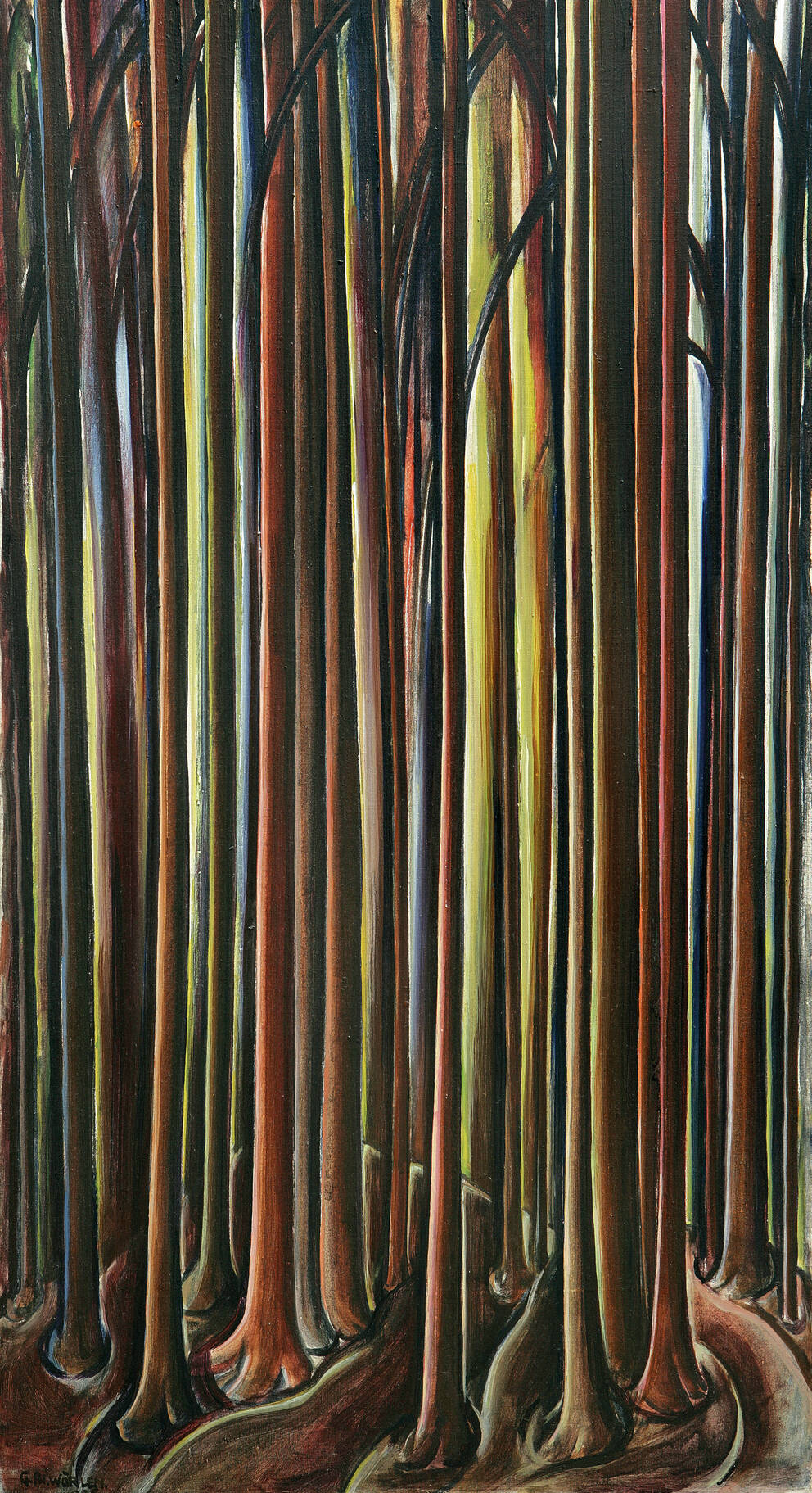 Leopold Museum,
Vienna © Foundation Wörlen,
Passau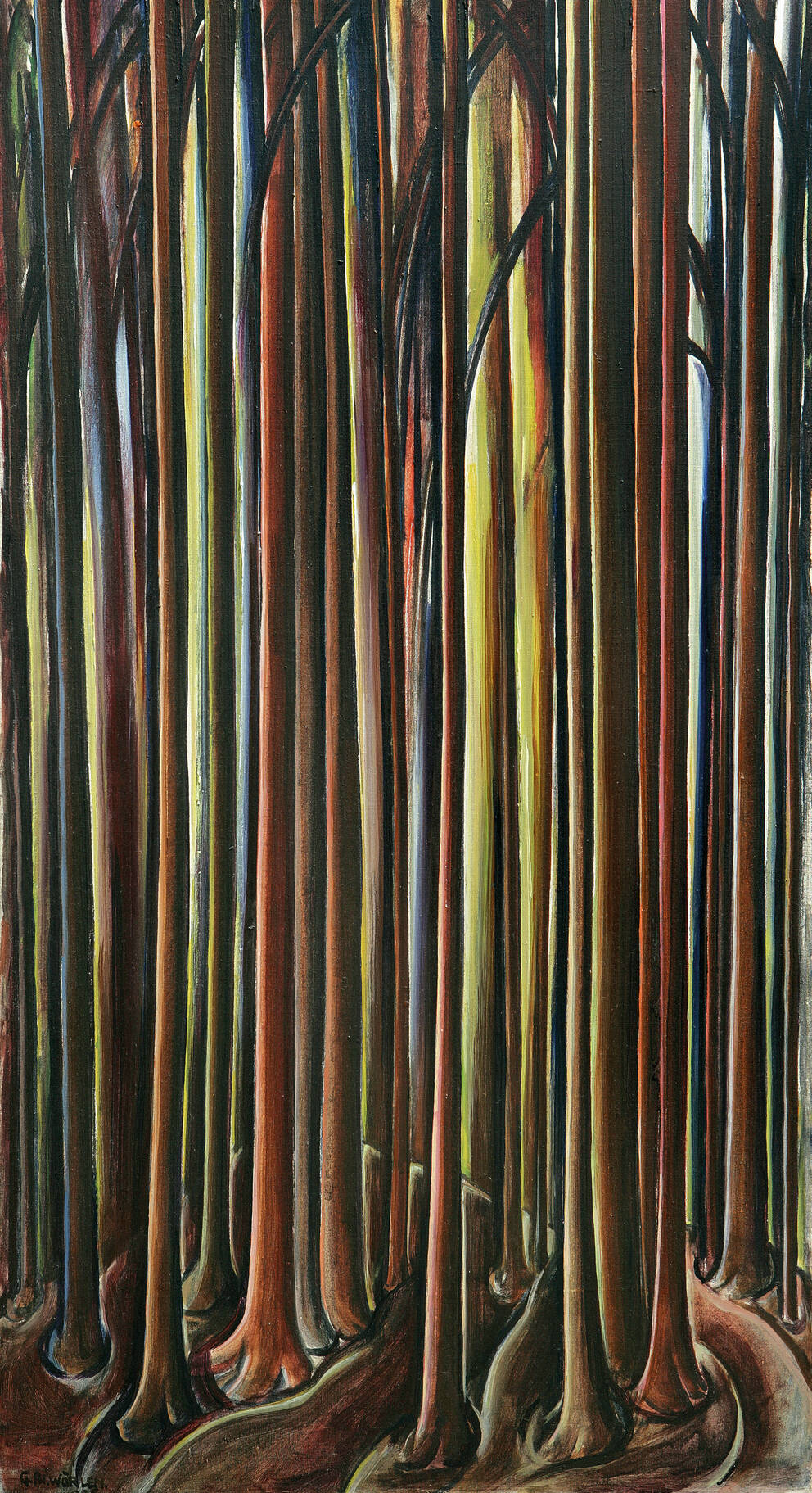 Forest
1925
Oil on canvas
100.5×55.5 cm
Artists
Georg Philipp Wörlen

(Dillingen an der Donau 1886–1954 Passau)
Unfortunately not on display at the moment
Covering the entire vertical picture area in warm, rich, modulated colors, Georg Philipp Wörlen (1886–1954) lines up densified vertical stripes in his 1925 painting Forest. Only gradually can they be identified as tree trunks: At the lower edge of the picture plane, intertwining roots anchored in the reddish-brown earth take shape, and in the upper quarter, individual diagonal branch-like cross-limbs fork off from the dense linearity of the parallel trunks. It is not the representational image of a forest, but the phenomenon of the play of light and shadow and the space-defining density of the trunks in a coniferous culture that Wörlen makes the starting point of his formal exploration. The confounding game of serial parallelism and the glazing-induced polychromy create a shimmering atmosphere. In his conceptual approach, the work of the Passau-born artist is reminiscent of ideas of form art and kineticism.
Object data
Artist/author

Title

Forest

Date

1925

Art movement

Expressionism, New Objectivity

Category

Painting

Material​/technique

Oil on canvas

Dimensions

100.5×55.5 cm

Signature

Signed and dated lower left: G. PH. W…RLEN 1925

Credit line

Leopold Museum, Vienna, Inv. 709

Inventory access

Contributed to the Leopold Museum-Privatstiftung in 1994

Selection of Reference works

Bianca Buhr: Georg Philipp Wörlen. Werkverzeichnis der Gemälde, Köln 2020.
Zwischen den Kriegen. Österreichische Künstler 1918–1938, hrsg. von Rudolf Leopold, Wien 2007 (Ausst.-Kat. Leopold Museum, Wien, 21.09.2007-28.01.2008).

Catalogue raisonne

Keywords
If you have further information on this object, please contact us.
Provenance
Provenance research
Leopold Museum
i
Dr. Rudolf Leopold, Wien (o.D.);
Leopold Museum-Privatstiftung, Wien (seit 1994).
For provenance related information, please contact us.