Myself, Sitting in a Room
, 1924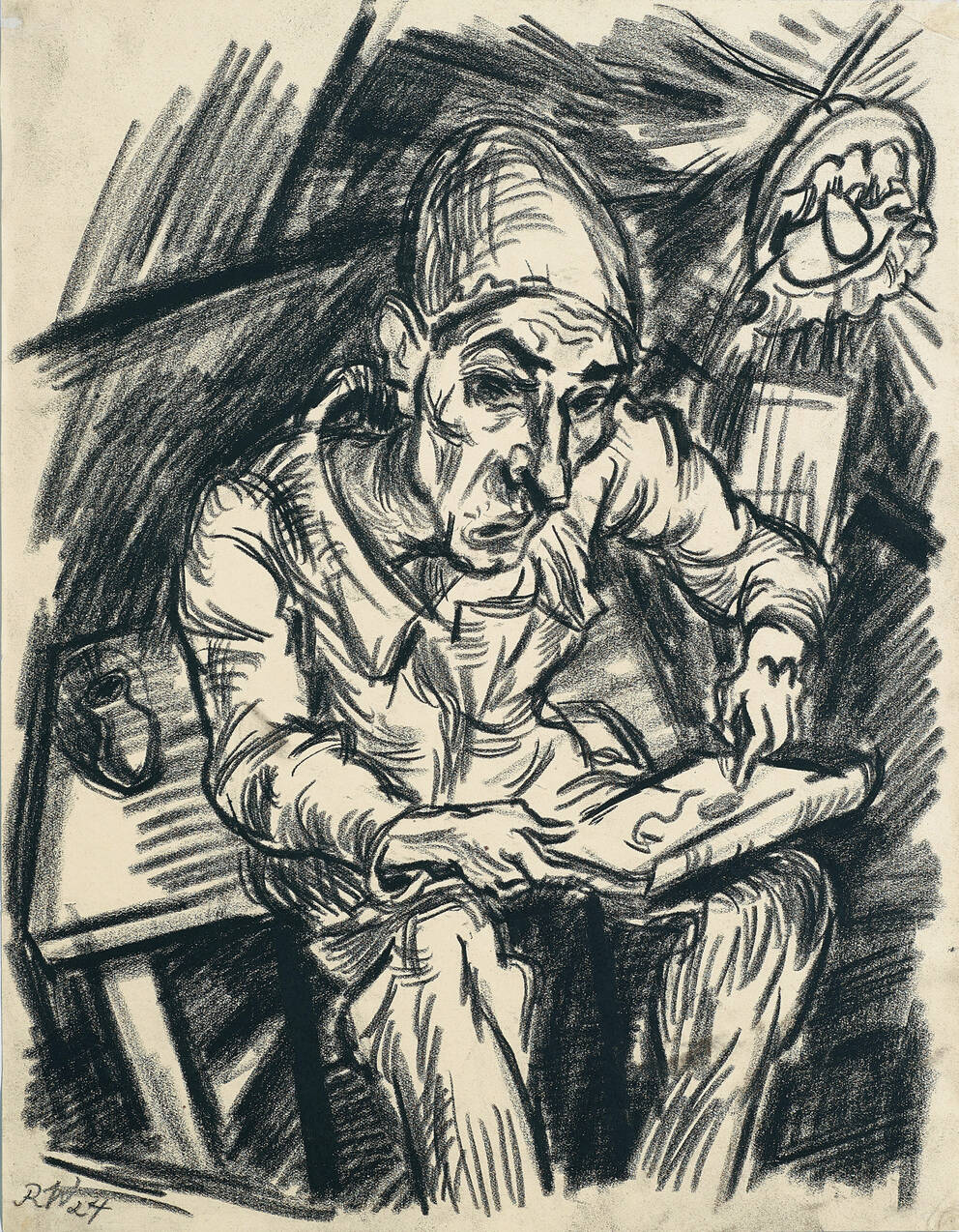 Leopold Museum,
Vienna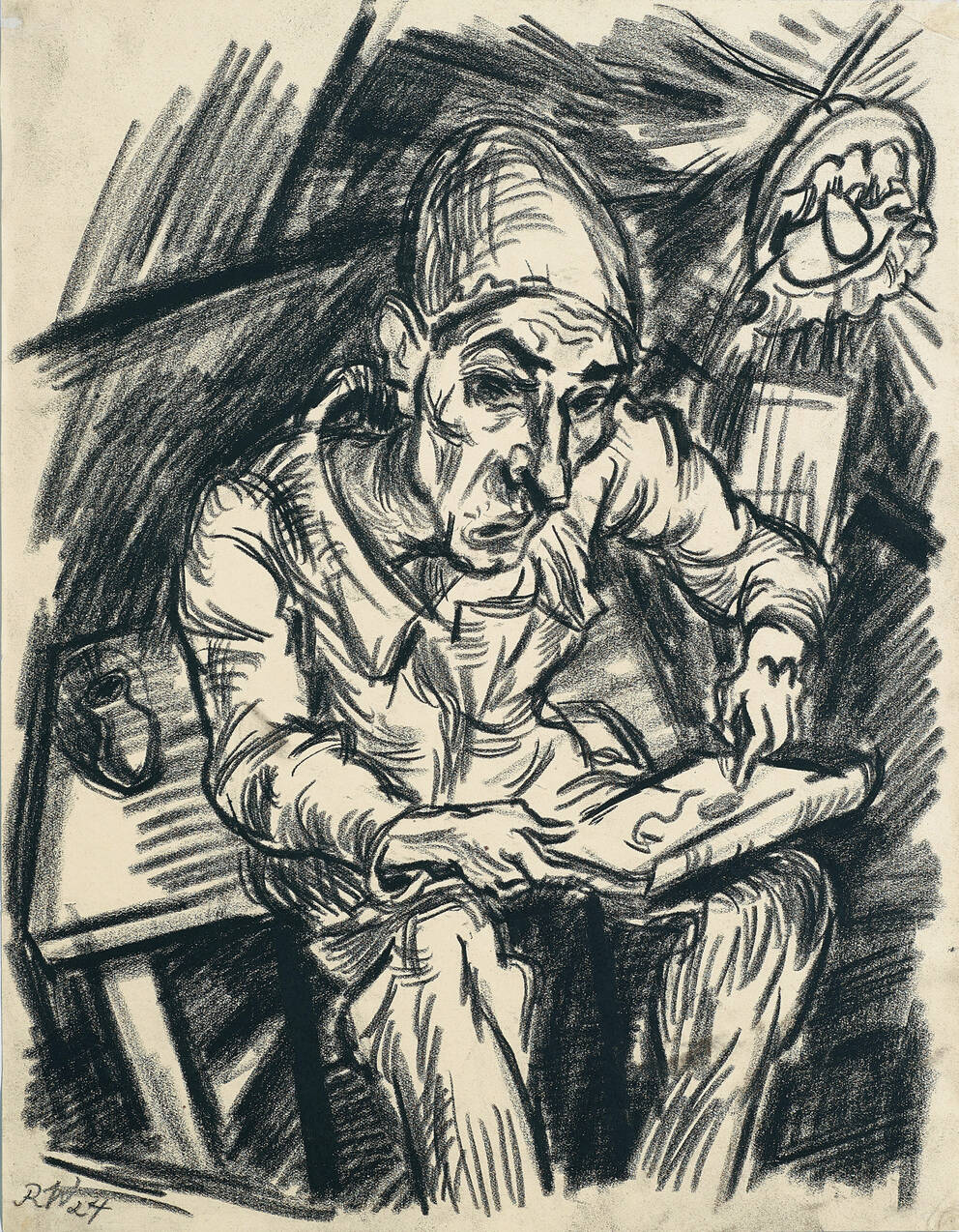 Myself, Sitting in a Room
1924
Black chalk on paper
33.4×26.2 cm
Artists
Rudolf Wacker

(Bregenz 1893–1939 Bregenz)
Unfortunately not on display at the moment
The forehead in wrinkles, the right corner of the mouth drooping, one eyebrow raised, the prominent nose, the disproportionate head with a scrawny neck sticking out of the wide collar, the gaze fixed on the sheet, the whole body tense—this is how Rudolf Wacker (1893–1939) presents himself in the cognitive and creative act of drawing. Myself, Sitting in a Room of 1924 is an apt self-reflection of the Bregenz, Vorarlberg-born artist. The facial expression can also be discovered in portrait photographs. Apart from the witty exaggeration, it corresponds to the character of the self-caricaturing sensitive artist, as do the much too small delicate hands. With quick charcoal strokes, he positions the depiction of himself in an interior that looks thrown out of joint: the lamp dangling from the ceiling, the table with a vase, and the darkness of the surroundings closing in on him in vigorous crisscross hatching strokes all draw a world of shifting axes that seems about to come apart.
Object data
Artist/author

Title

Myself, Sitting in a Room

Date

1924

Art movement

Expressionism, New Objectivity

Category

Graphic work

Material​/technique

Black chalk on paper

Dimensions

33.4×26.2 cm

Signature

Signed lower left: R. W. 24

Credit line

Leopold Museum, Vienna, Inv. 775

Inventory access

Contributed to the Leopold Museum-Privatstiftung in 1994

Selection of Reference works

Wien 1900. Aufbruch in die Moderne, hrsg. von Hans-Peter Wipplinger, Wien 2019 (Ausst.-Kat. Leopold Museum, Wien, ab 15.03.2019).
Leopold Museum Wien. Österreichische Kunst des 19. und 20. Jahrhunderts, hrsg. von Leopold Museum-Privatstiftung, München u.a. 2008.

Keywords
If you have further information on this object, please contact us.