Death (As a Woman) Comes for the Draftsman (Self-Portrait)
, 1930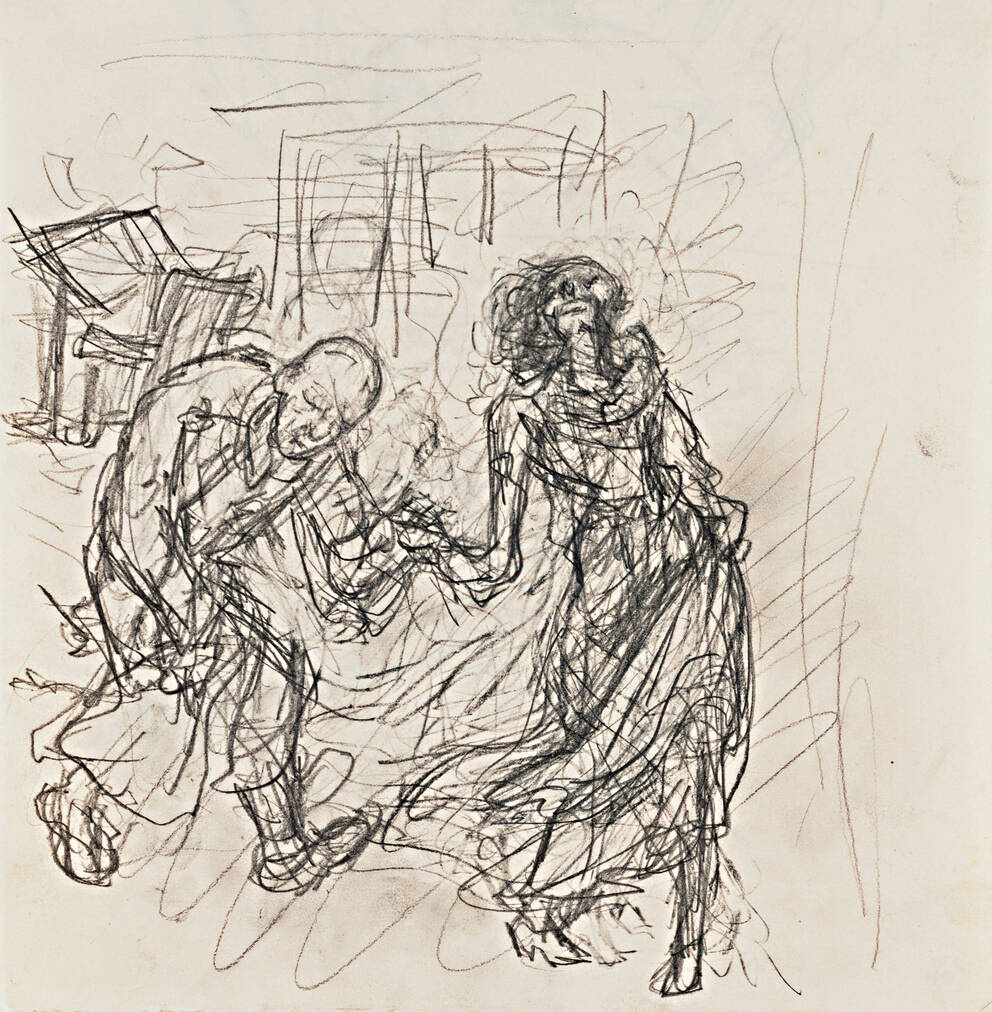 Leopold Museum,
Vienna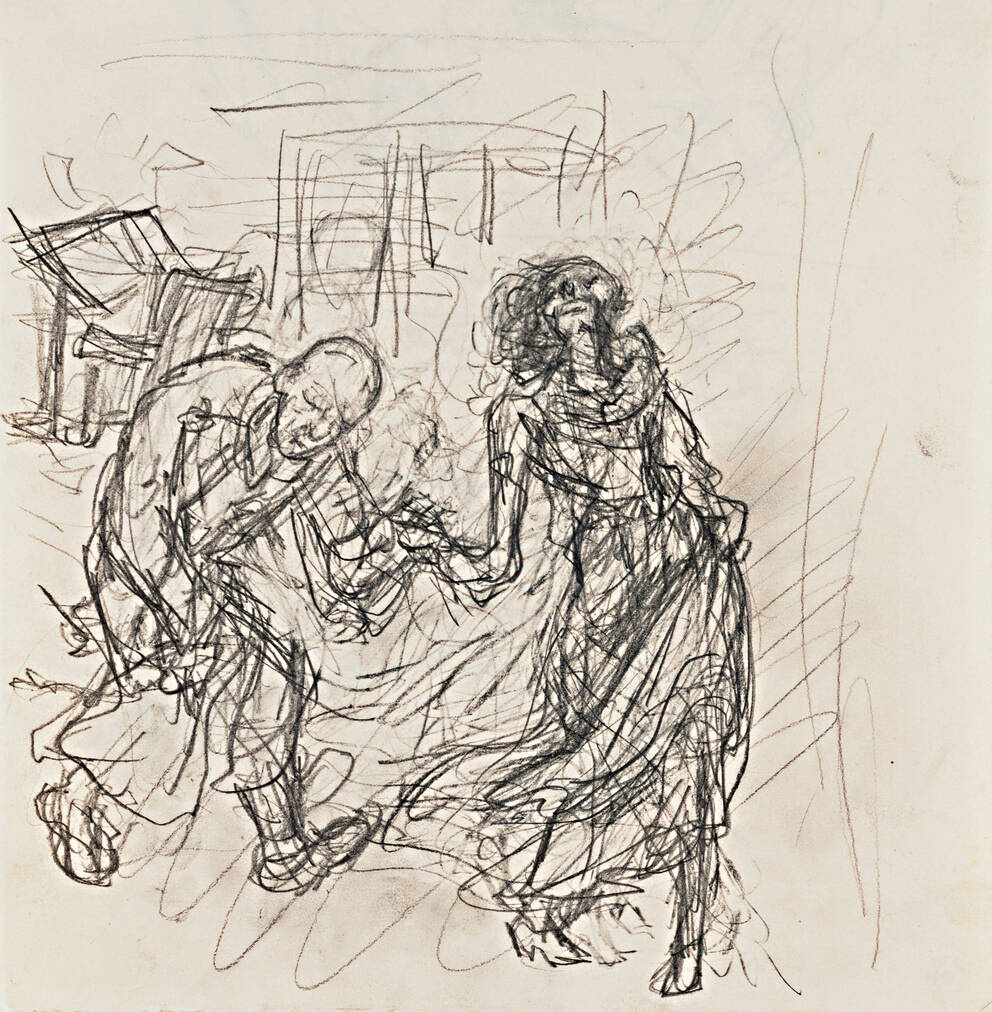 Death (As a Woman) Comes for the Draftsman (Self-Portrait)
1930
Pencil on paper
29.1×28.5 cm
Artists
Alfred Kubin

(Leitmeritz/Litoměřice 1877–1959 Zwickledt)
Unfortunately not on display at the moment
With his pencil strokes that confidently cover the sheet of paper in solidifying swirls and great loops, the Austrian draftsman, graphic artist, book illustrator, set decorator and novelist Alfred Kubin (1877–1959) displays self-mockery and black humor in his 1930 work Death (as a Woman) Comes for the Draftsman (Self-Portrait): As promised by the title, the bald draftsman, who depicts himself in a bowed posture, is holding the hand of a female skeleton with swaying hips and a swinging step, dressed in a billowing gown, with head held high and hair flying, who is leading him away to the lower left corner of the vertical drawing, as if to exit the picture. The bony left hand is coquettishly lifting the skirt to reveal the scraggy bones of the legs, turned inwards with haste, and the high-heeled shoes. The artist's alter ego seems to be following Lady Death submissively, as in a bizarre night terror. In the background we can vaguely discern a drawing table and a room sketched with generous strokes.
Object data
Artist/author

Title

Death (As a Woman) Comes for the Draftsman (Self-Portrait)

Date

1930

Art movement

Symbolism

Category

Graphic work

Material​/technique

Pencil on paper

Dimensions

29.1×28.5 cm

Credit line

Leopold Museum, Vienna, Inv. 855

Inventory access

Contributed to the Leopold Museum-Privatstiftung in 1994

Selection of Reference works

Alfred Kubin. Bekenntnisse einer gequälten Seele, hrsg. von Hans-Peter Wipplinger, Köln 2022 (Ausst.-Kat. Leopold Museum, Wien, 16.04.2022–24.07.2022).
Alfred Kubin. Aus meinem Reich. Meisterblätter aus dem Leopold Museum, hrsg. von Rudolf Leopold/Romana Schuler, Wien 2002 (Ausst.-Kat. Leopold Museum, Wien, 05.10.2002-06.01.2003).

Keywords
If you have further information on this object, please contact us.