Lady with Lace Panties
, 1903/06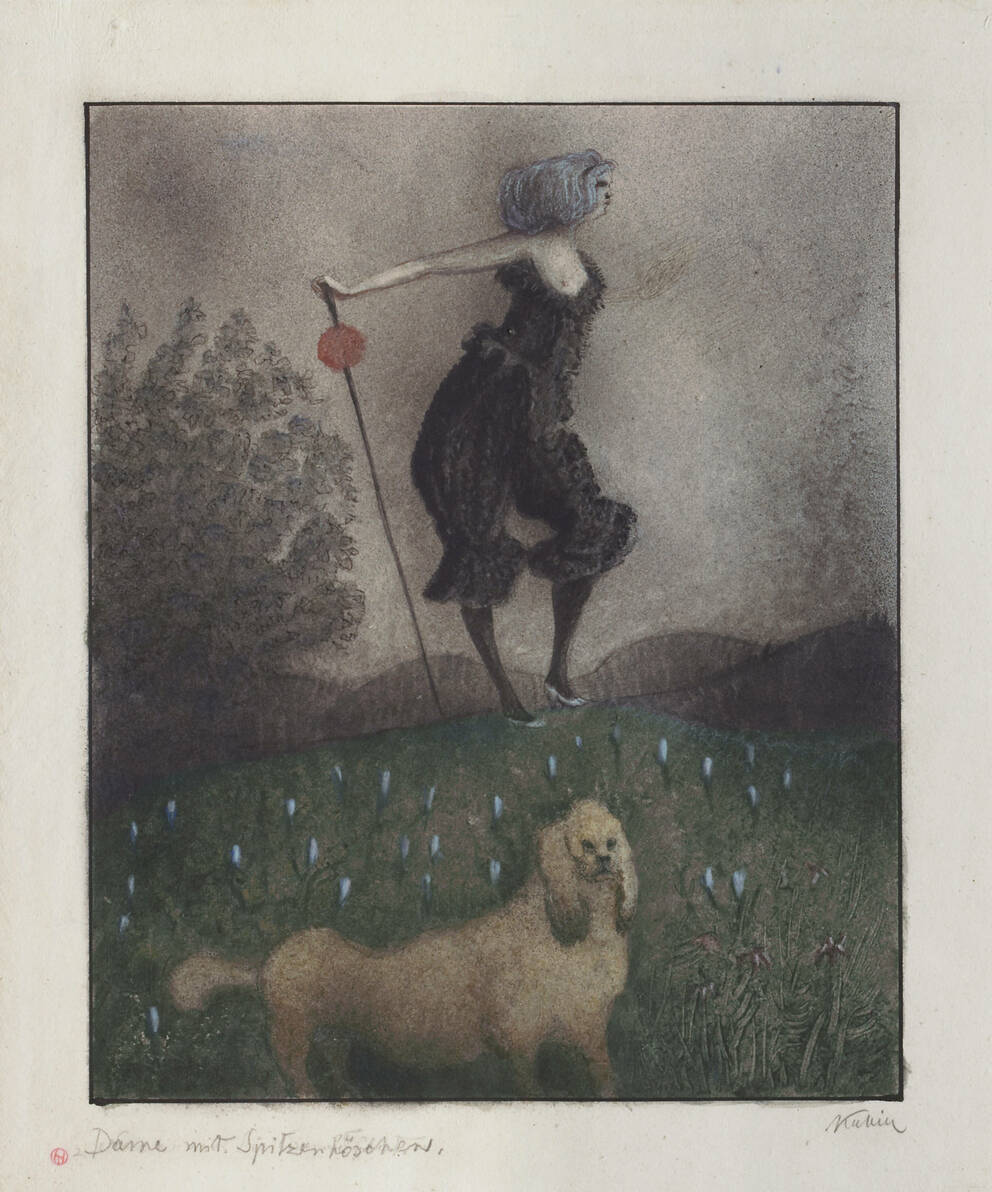 Leopold Museum,
Vienna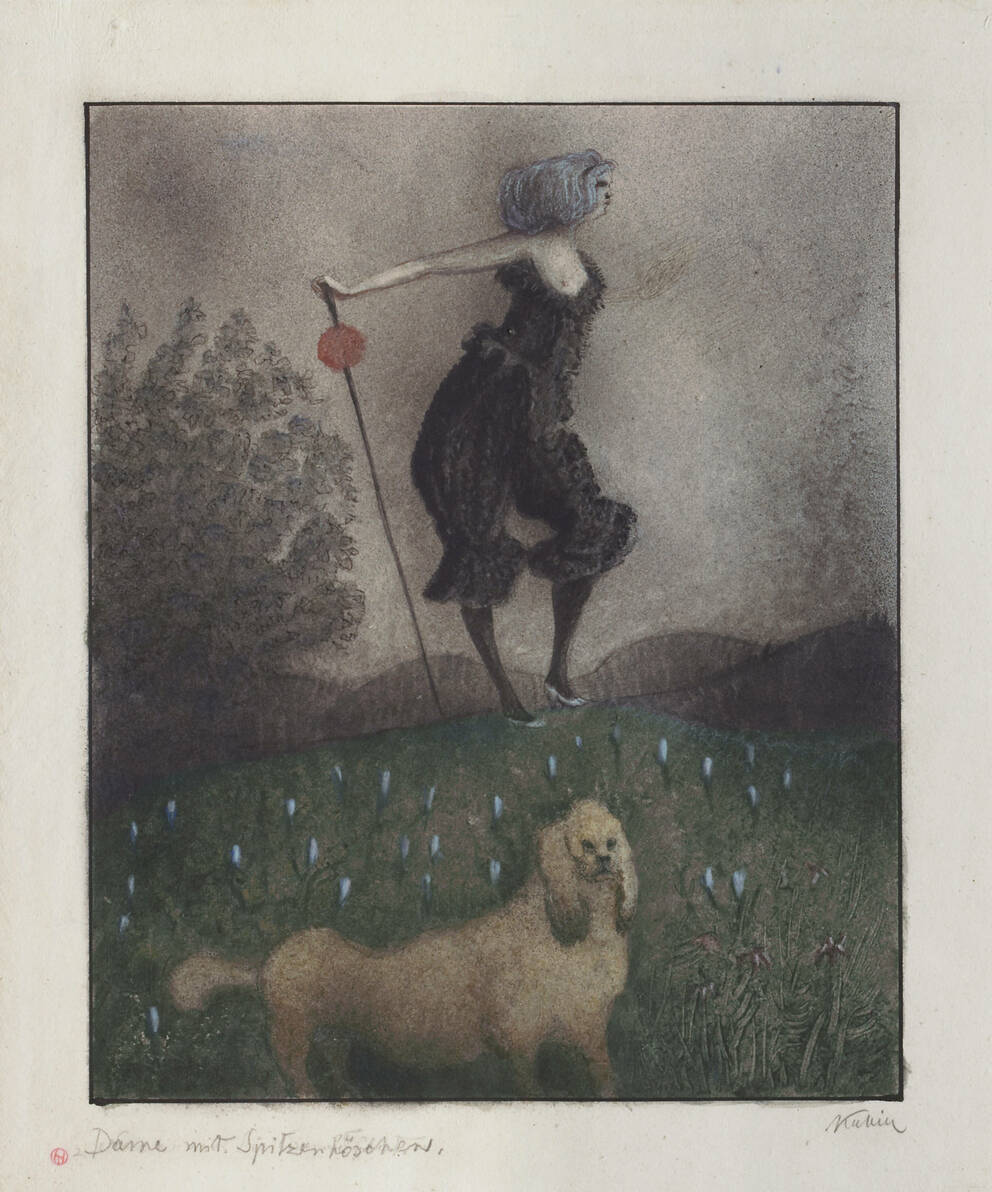 Lady with Lace Panties
1903/06
India ink, gouache, spray technique on cadastral paper
37×29.9 cm
Artists
Alfred Kubin

(Leitmeritz/Litoměřice 1877–1959 Zwickledt)
Unfortunately not on display at the moment
In his drawing Lady with Lace Panties, the Austrian draftsman, graphic artist and illustrator Alfred Kubin (1877–1959) plays delightfully with exaltation and fairy-tale-like escalation to present a female figure, clad only in dark, pleated full breeches trimmed with flounces and in a tight, frilled corset, posing in a striding posture in the middle ground of the drawing. With her right arm extended backwards, she is propping herself up on a thin, elegant walking stick with a spherical, pink embellishment and putting out her chest, baring her right breast as she balances on tiny blueish heels and raises her full head of blue-glowing hair, gazing into the distance outside the picture. The affected figure is positioned centrally on a small mound in the midst of a meadow dotted with flowering crocuses or meadow saffrons. A shrub, rolling hills and fog-like mist form the background. Growing out of the foreground, a white, strangely distorted poodle is looking directly at the beholders. In front of it there is a dense cluster of irises in full bloom. Once more, Kubin reveals his talent as a brilliant storyteller: With fine pencil strokes he bestows a mysterious atmospheric density upon his narrative.
Object data
Artist/author

Title

Lady with Lace Panties

Date

1903/06

Art movement

Symbolism

Category

Graphic work

Material​/technique

India ink, gouache, spray technique on cadastral paper

Dimensions

37×29.9 cm

Signature

Signed lower right using pencil: Kubin; designated lower left using pencil: Dame mit Spitzenhöschen.; monogrammed using an embossed stamp and numbered lower left: 79

Credit line

Leopold Museum, Vienna, Inv. 884

Inventory access

Contributed to the Leopold Museum-Privatstiftung in 1994

Keywords
If you have further information on this object, please contact us.