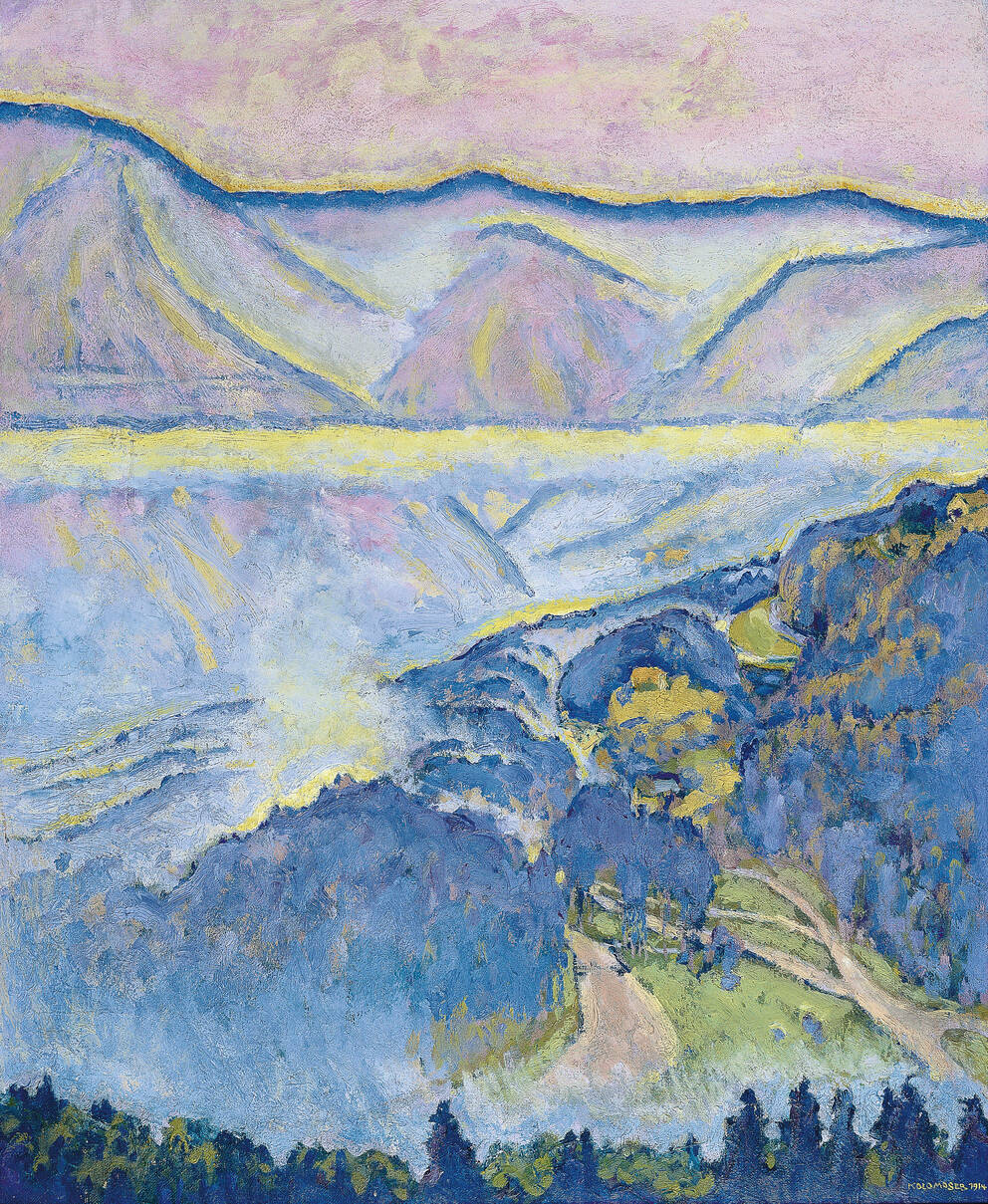 Leopold Museum,
Vienna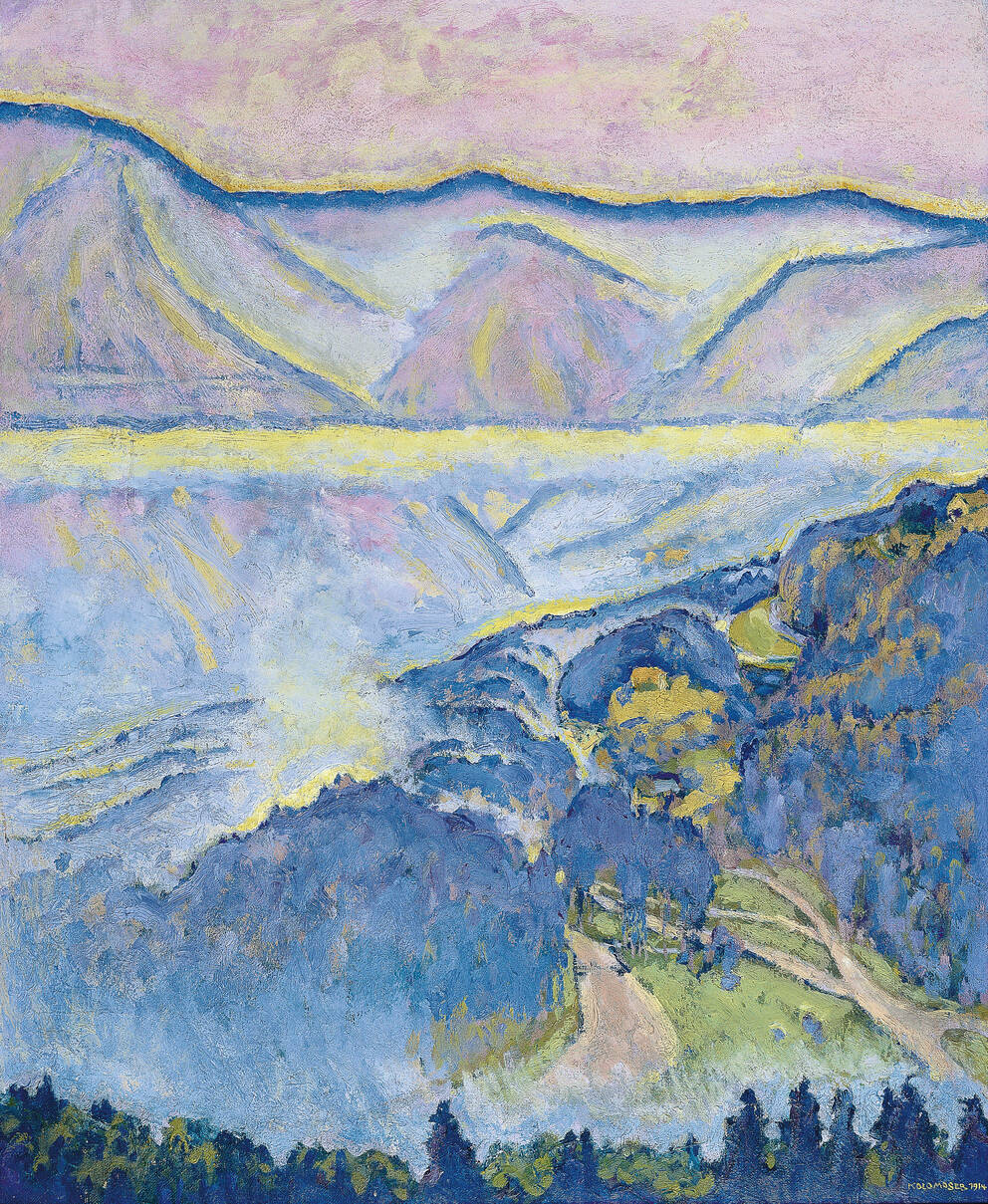 Artists
Koloman Moser

(Vienna 1868–1918 Vienna)
Currently on display at OG4
After leaving the Wiener Werkstätte in 1907, Koloman Moser (1868–1918) focused once more on painting, with landscapes among his preferred themes. Between 1907 and 1916 he executed numerous landscape paintings on the Semmering, where the artist liked to stay with his family. These include
View of Rax Mountain
,
Villa Schüler on the Semmering
and
Rainy Day
. The bold use of contrasting colors is testament to Moser's in-depth exploration of avant-garde color and perception theories.
Object data
Artist/author

Title

Rainy Day

Date

1914

Art movement

Classical Modernism

Category

Painting

Material​/technique

Oil on canvas

Dimensions

75×62.5 cm

Signature

Signed and dated lower right: KOLO MOSER 1914

Credit line of the permanent loan

Eisenberger Collection, Vienna

Selection of Reference works

Wien 1900. Aufbruch in die Moderne, hrsg. von Hans-Peter Wipplinger, Wien 2019 (Ausst.-Kat. Leopold Museum, Wien, ab 15.03.2019).
Koloman Moser- Die Sammlung Leopold, hrsg. von Elisabeth Leopold/Stefan Kutzenberger, Wien 2018 (Ausst.-Kat. Leopold Museum, Wien, 18.01.2018-10.06.2018).
Gerd Pichler: Koloman Moser. Die Gemälde. Werkverzeichnis, Wien 2012.
Koloman Moser 1868-1818, hrsg. von Rudolf Leopold/Gerd Pichler, Wien 2007 (Ausst.-Kat. Leopold Museum, Wien, 25.05.2007-10.09.2007).

Catalogue raisonne

Keywords
If you have further information on this object, please contact us.