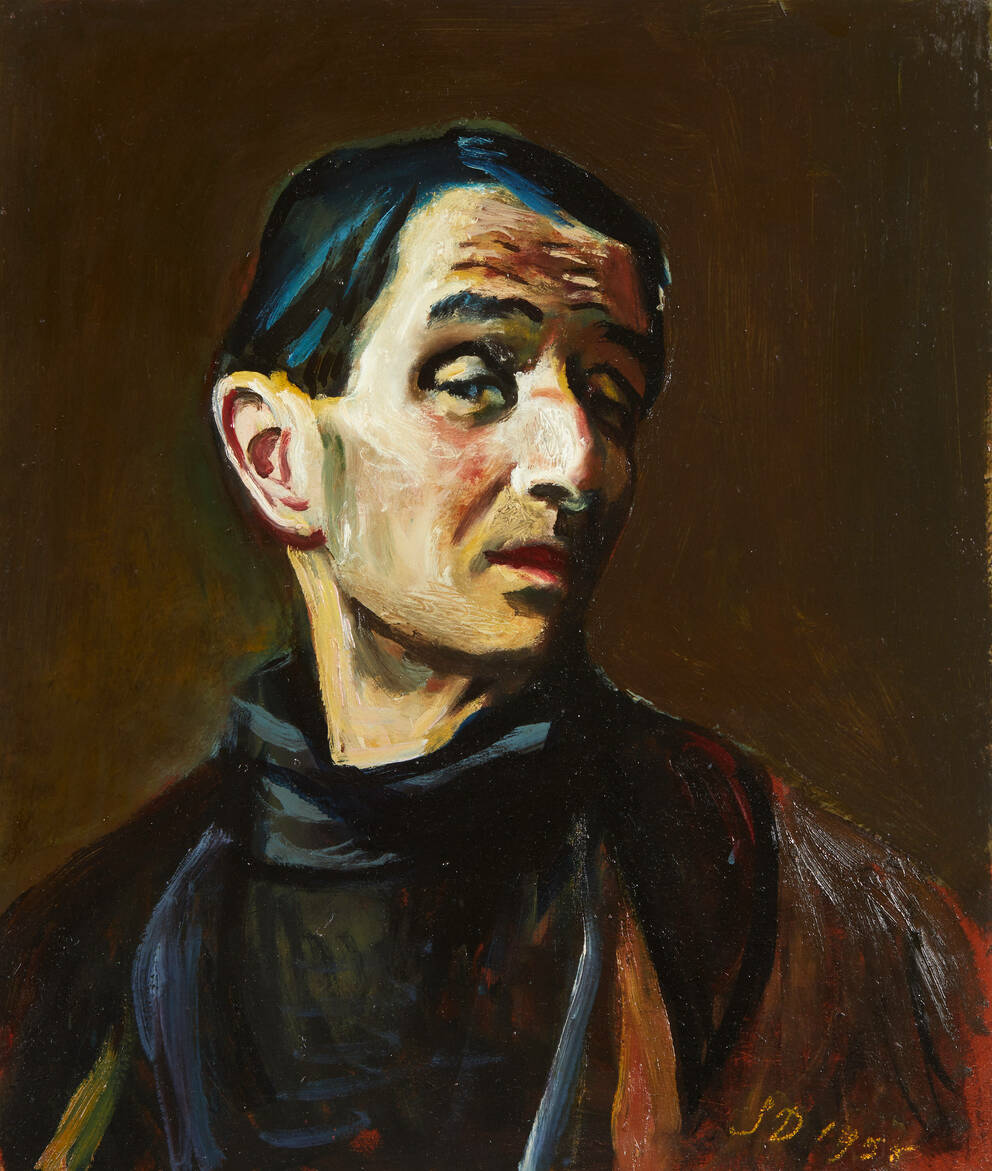 Leopold Museum,
Vienna © Bildrecht,
Vienna 2022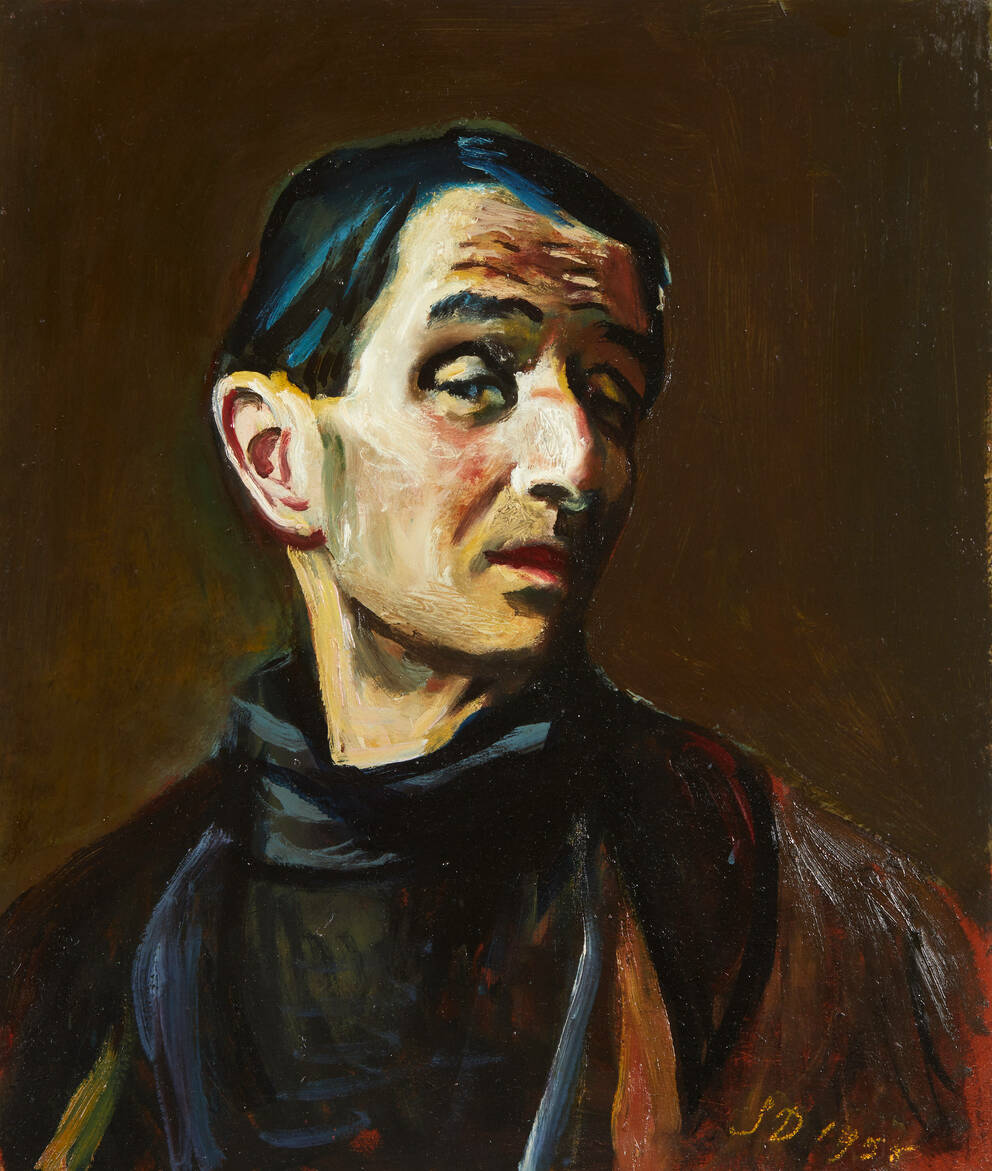 Self-Portrait
c. 1930
Oil on fibreboard
60×50.8 cm
Artists
Josef Dobrowsky

(Karlsbad/Karlovy Vary 1889–1964 Tullnerbach)
Currently on display at EG
The Viennese painter Josef Dobrowsky (1889–1964) is among the most important artists of the interwar period and is considered an important protagonist of modern painting in Austria. In the 1920s he turned to the Old Masters, studying the works of Pieter Bruegel the Elder (1525/1530–1569) und Anthony van Dyck (1599–1641), as one look at Dobrowsky's Self-Portrait reveals: the painter turns his face diagonally out of the picture; light falls from the left onto one half of the face, letting the other sink into shadow. The highly arched eyebrows could signify surprise, or skepticism, too. Egon Schiele (1890–1918) and Oskar Kokoschka (1886–1980) also turn towards the public with a similar facial expression in some of their self-portraits.
Object data
Artist/author

Title

Self-Portrait

Date

c. 1930

Art movement

Expressionism

Category

Painting

Material​/technique

Oil on fibreboard

Dimensions

60×50.8 cm

Signature

Monogrammed and wrongly dated lower right: JD 1956

Credit line

Leopold Museum, Vienna, Inv. 20

Inventory access

Contributed to the Leopold Museum-Privatstiftung in 1994

Conservation patron

Friedrich Jelinek, Walter Kronich, Kathrin Kronich

Keywords
If you have further information on this object, please contact us.
Provenance
Provenance research
Leopold Museum
i
Dr. Rudolf Leopold, Wien (o.D.);
Leopold Museum-Privatstiftung, Wien (seit 1994).
For provenance related information, please contact us.