Still Life with Great Crested Grebe
, 1928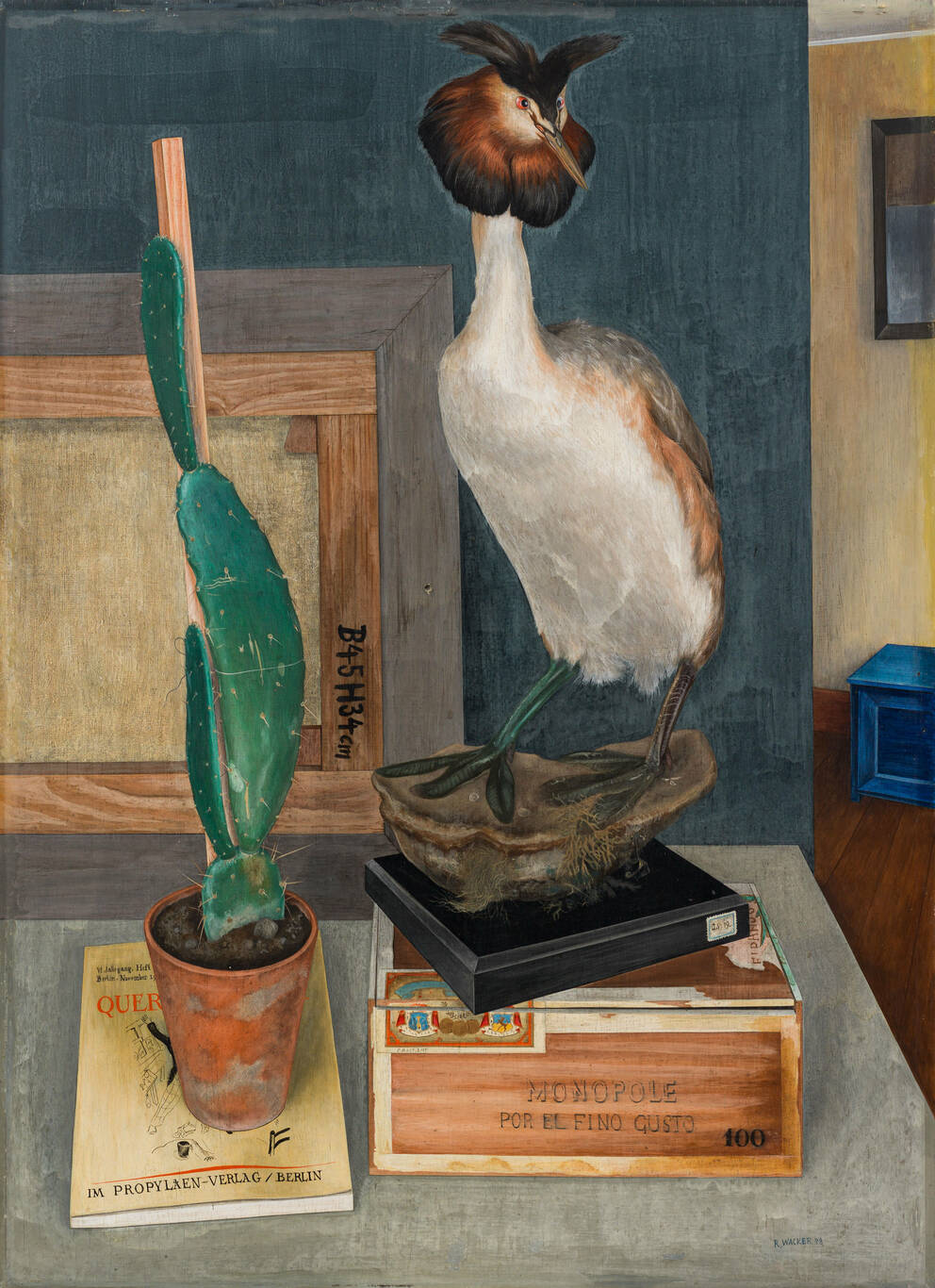 Leopold Museum,
Vienna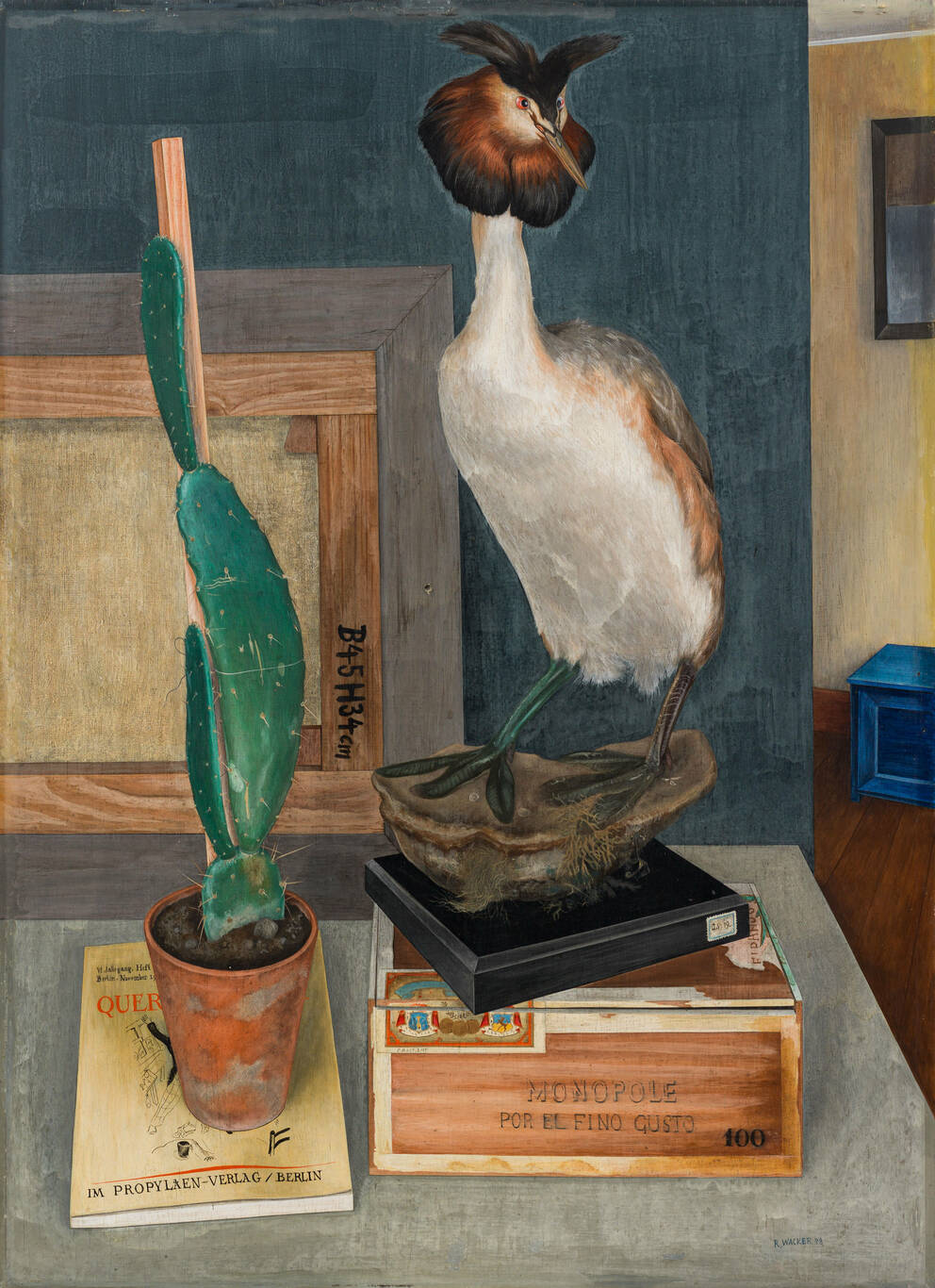 Still Life with Great Crested Grebe
1928
Artists
Rudolf Wacker

(Bregenz 1893–1939 Bregenz)
Unfortunately not on display at the moment
With his mysterious 1928 Still Life with Great Crested Grebe, Rudolf Wacker (1893–1939), Austria's most important exponent of New Objectivity, causes beholders some irritation. The Bregenz-born painter made fractures and ambiguities visible by combining unrelated things and establishing odd connections between them. This strange staging is dominated by a preserved great crested grebe. The bizarre-looking water bird, rendered with a mixture of suggested aliveness and lifeless torpor, is standing upright with feathers fanned out in courtship display, its webbed feet mounted on a piece of organic material. This, in turn, is mounted on a wooden plinth with a paper label, while the whole object is resting on a cigar case. Next to this, we discern a towering prickly pear, supported by a flesh-colored wooden rod, in a patinated earthen pot atop an art book. The colors of the wooden rod and the succulent plant delicately match the plumage and feet of the bird. Propped up against the wall in the background is a canvas on a stretcher frame with the work's measurements inscribed into the back of the frame. Wacker constructed a stage-like space segment by means of smooth beveled panels. Past the edges, we get a glimpse into the surrounding space with truncated details. Inspired by the symbolically charged depictions of transience by 17th-century painters of still lifes and flowers, Wacker developed a technique of fine painting featuring tempera priming and resin oil glazing. The effect created by these waxy smooth painterly structures allowed for a deceptively real-looking rendering of materials. By combining objects depicted in a way that mimics reality at a time of political uncertainty and socio-political upheaval, Wacker conceived a psychologically complex play with contents and possible interpretations on an associative level.
Object data
Artist/author

Title

Still Life with Great Crested Grebe

Date

1928

Art movement

New Objectivity

Category

Painting

Material​/technique

Oil on wood

Dimensions

69×50 cm

Signature

Signed and dated lower right: R. WACKER 28

Credit line of the permanent loan

Oesterreichische Nationalbank

Selection of Reference works

Max Haller: Rudolf Wacker. 1893-1939. Biographie mit dem Oeuvre-Katalog des malerischen Werkes, Lustenau 1971.

Catalogue raisonne

Keywords
If you have further information on this object, please contact us.