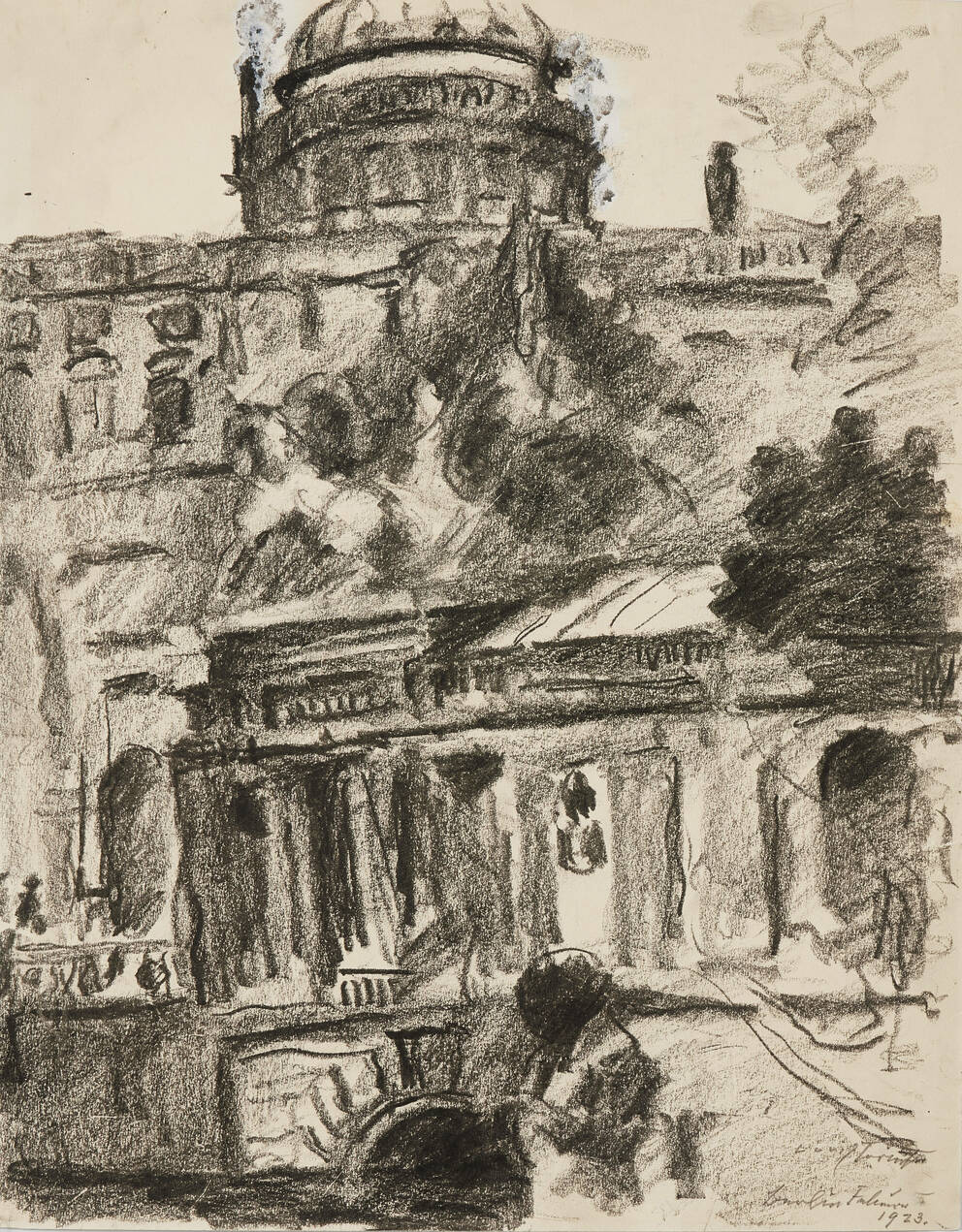 Leopold Museum,
Vienna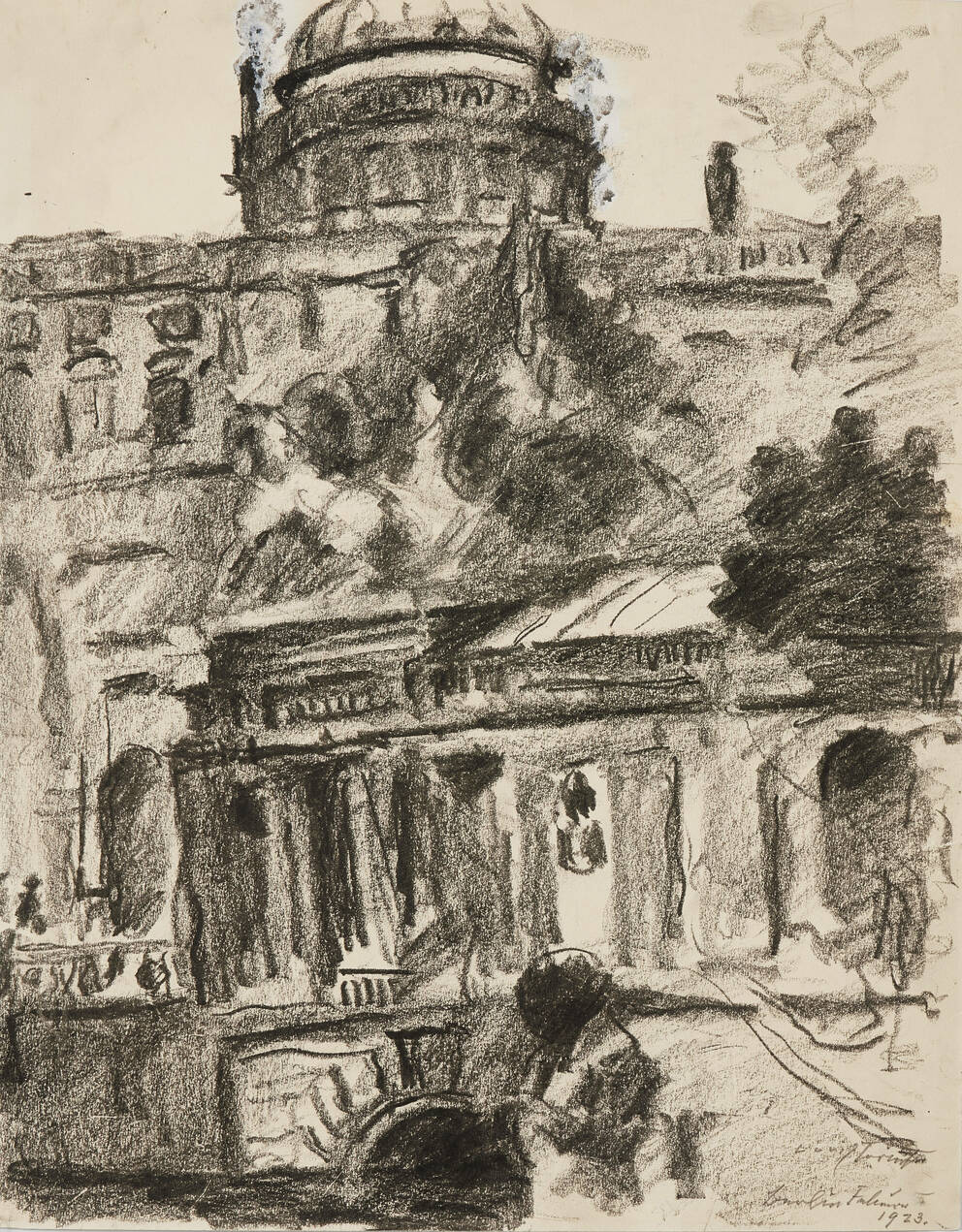 Scene from Berlin
1923
Black chalk, pencil, opaque white on paper
50×40 cm
Artists
Lovis Corinth

(Tapiau/Gwardeisk 1858–1925 Zandvoort)
Unfortunately not on display at the moment
In the late years of the creative career of German artist Lovis Corinth (1858–1925), he took a growing interest in graphic art, which led to a large number of etchings and lithographs. The drawing showing a Scene from Berlin served as model for a lithograph. It is a historical view of the Berlin Schlossfreiheit complex. The site on the Museum Island in Berlin's Central District was already built in the 17th century and saw several constructional modifications over time. After suffering heavy damages in World War II, it eventually disappeared altogether when the ensemble was blasted in 1950. Corinth presents a narrow angle, starting at the Spree Canal and bordered in the background by the Perlin Palace. Architecture, nature, and occasional people are rendered with forceful, dynamic strokes.
Object data
Artist/author

Title

Scene from Berlin

Alternative title

Schlossfreiheit Quarter, Berlin

Date

1923

Art movement

Expressionism

Category

Graphic work

Material​/technique

Black chalk, pencil, opaque white on paper

Dimensions

50×40 cm

Signature

Signed, dated and designated lower right: Lovis Corinth [?] 1923

Credit line

Leopold Museum, Vienna, Inv. 938

Inventory access

Contributed to the Leopold Museum-Privatstiftung in 1994

Keywords
If you have further information on this object, please contact us.