The Pied Piper of Hamelin
, 1943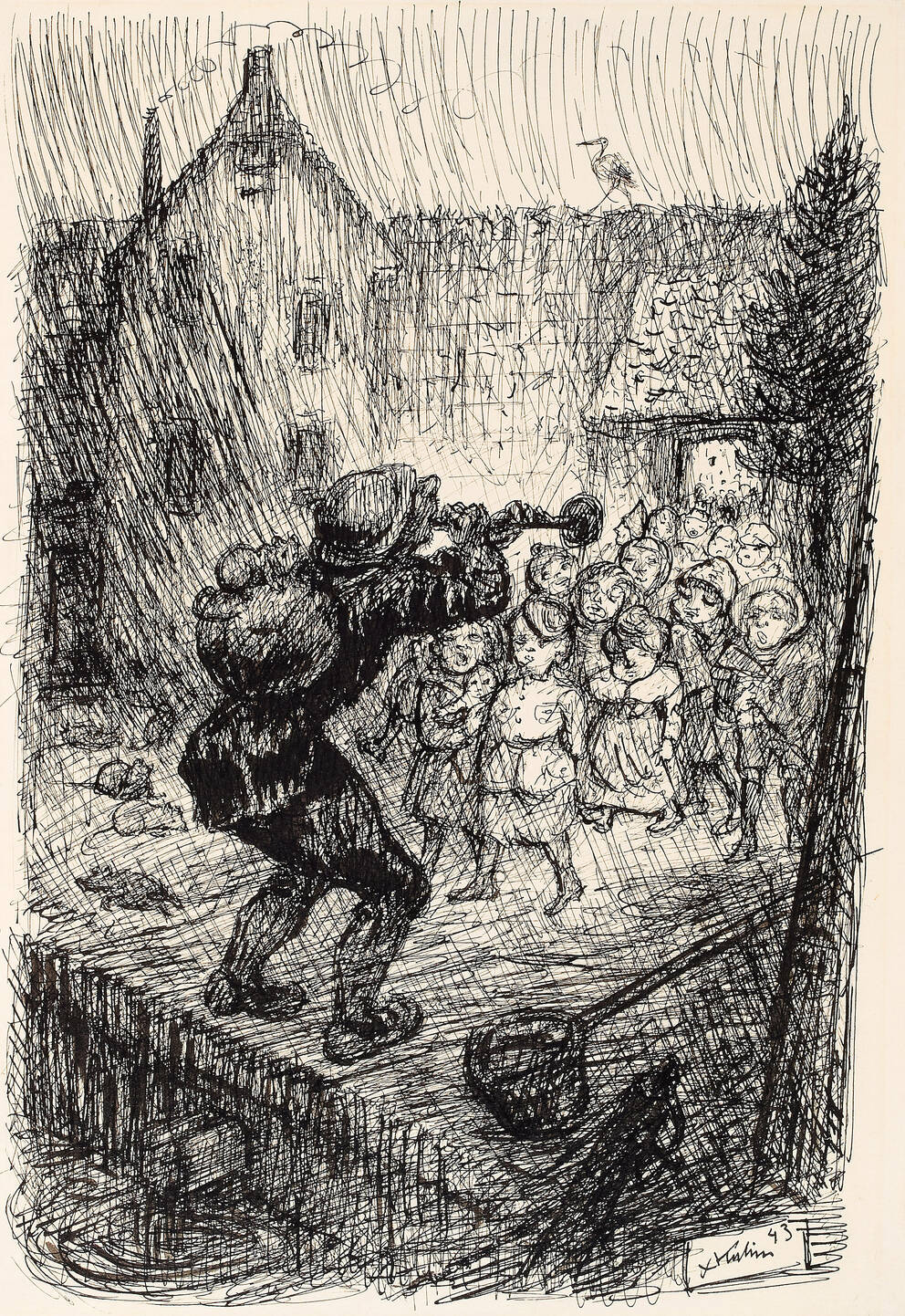 Leopold Museum,
Vienna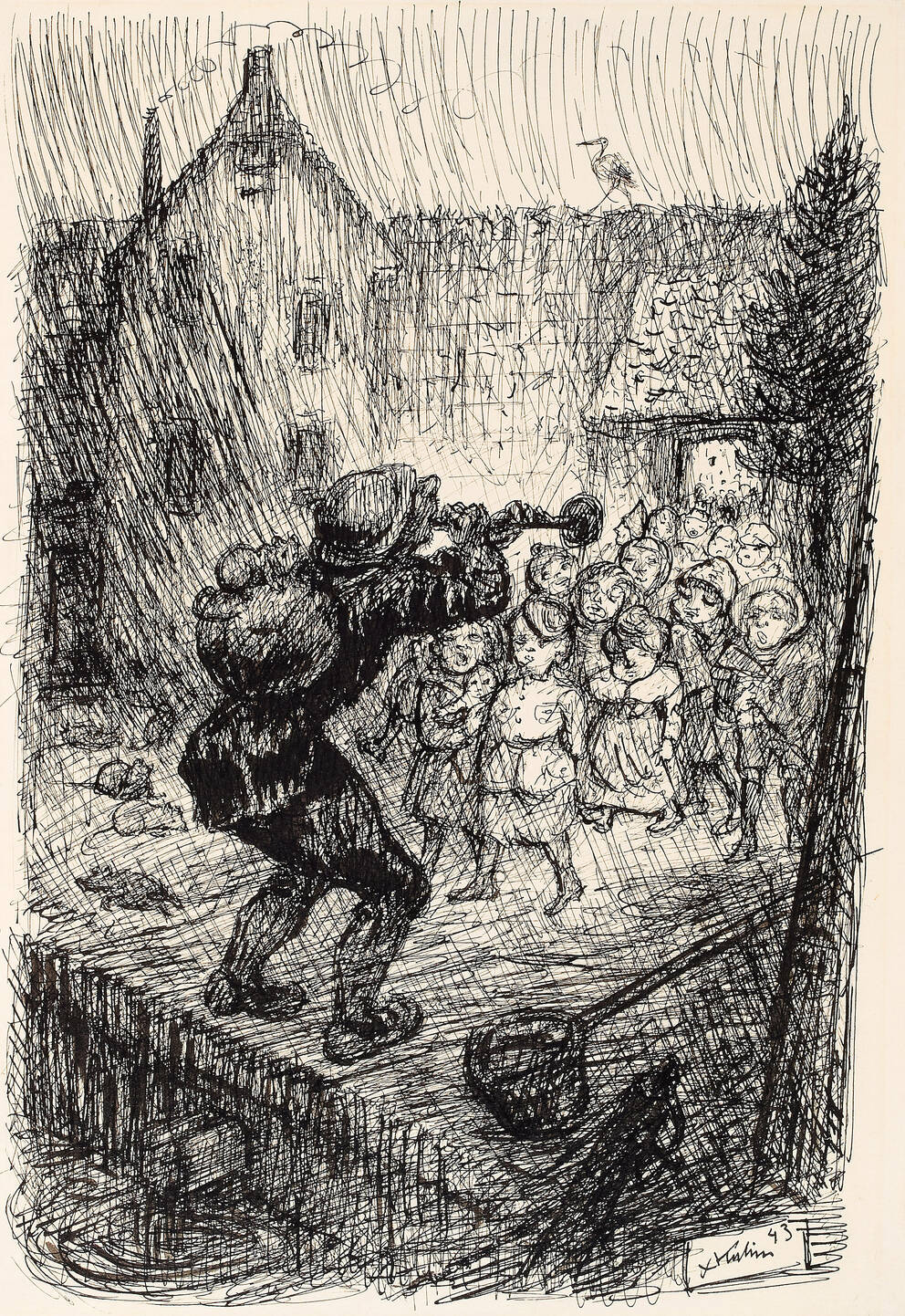 The Pied Piper of Hamelin
1943
India ink, pen on paper
39.5×28.5 cm
Artists
Alfred Kubin

(Leitmeritz/Litoměřice 1877–1959 Zwickledt)
Unfortunately not on display at the moment
In Alfred Kubin's (1877–1959) India ink drawing The Pied Piper of Hamelin, the eponymous character is fervently blowing his instrument and enticing a group of naive-looking children to follow him. Only a solitary rat is fleeing from the pictorial space. In the background, a building with a pointed gable and a gateway provides a picturesque scenery. A stork is strutting over its roof. The Pied Piper is not marching in front of the children, however, but has turned to look at them and is bending forward slightly, his feet apart. He seems to be playing his tune to them while he is walking backwards – unaware that he is standing on the edge of a ditch-like abyss, into which dirt and mud are flowing from a drainpipe in the foreground. One more step and he will fall! A metaphor? Kubin narrated this exquisite scene in 1943 with nervous, dense pen strokes and a great passion for storytelling. After the National Socialists had seized power, his merciless oeuvre, which sometimes recalls aspects of psychoanalysis, was defamed as "degenerate art".
Object data
Artist/author

Title

The Pied Piper of Hamelin

Date

1943

Art movement

Symbolism

Category

Graphic work

Material​/technique

India ink, pen on paper

Dimensions

39.5×28.5 cm

Signature

Signed and dated lower right: AKubin 43

Credit line

Leopold Museum, Vienna, Inv. 963

Inventory access

Contributed to the Leopold Museum-Privatstiftung in 1994

Keywords
If you have further information on this object, please contact us.
Provenance
Provenance research
Leopold Museum
i
Dr. Rudolf Leopold, Wien (o.D.);
Leopold Museum-Privatstiftung, Wien (1994).
For provenance related information, please contact us.