Girl with Bare Shoulder
, c. 1880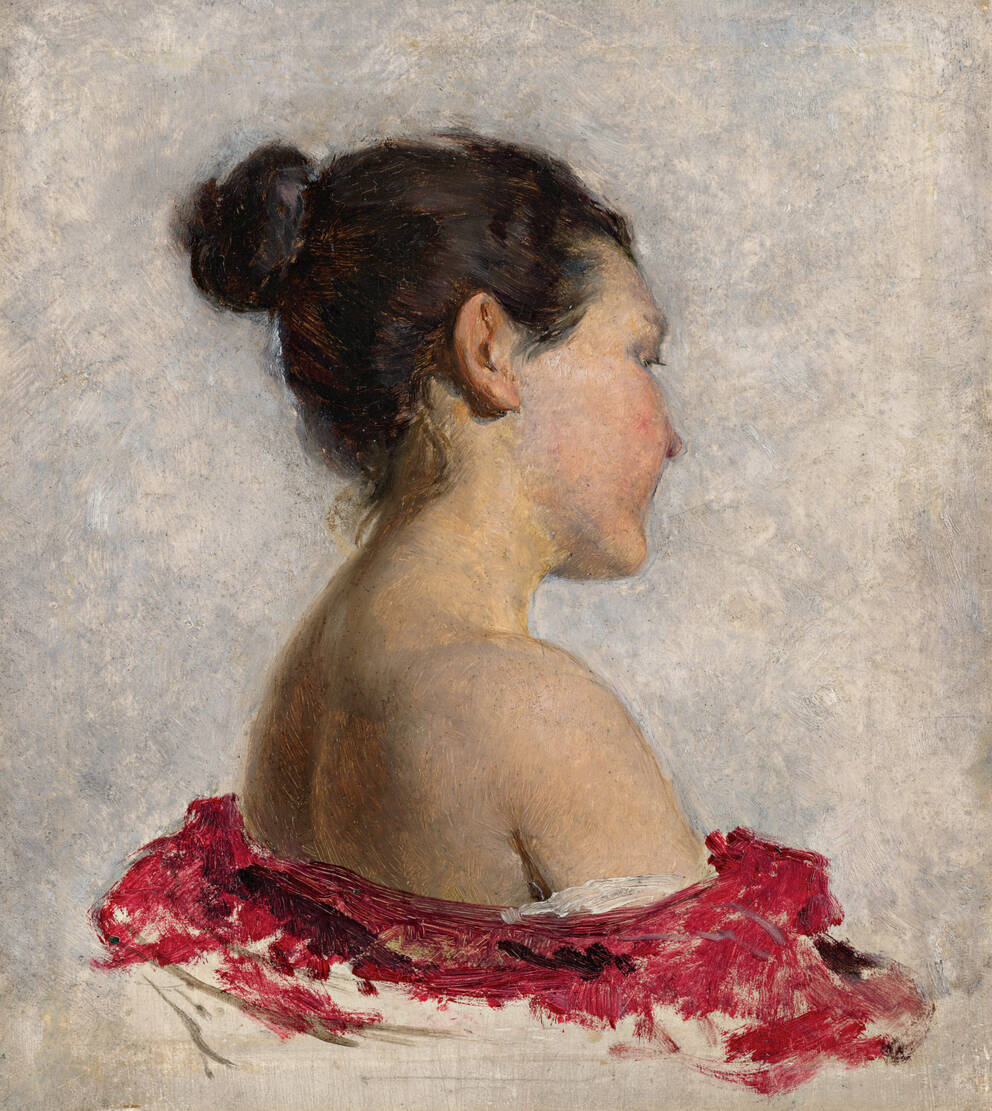 Leopold Museum,
Vienna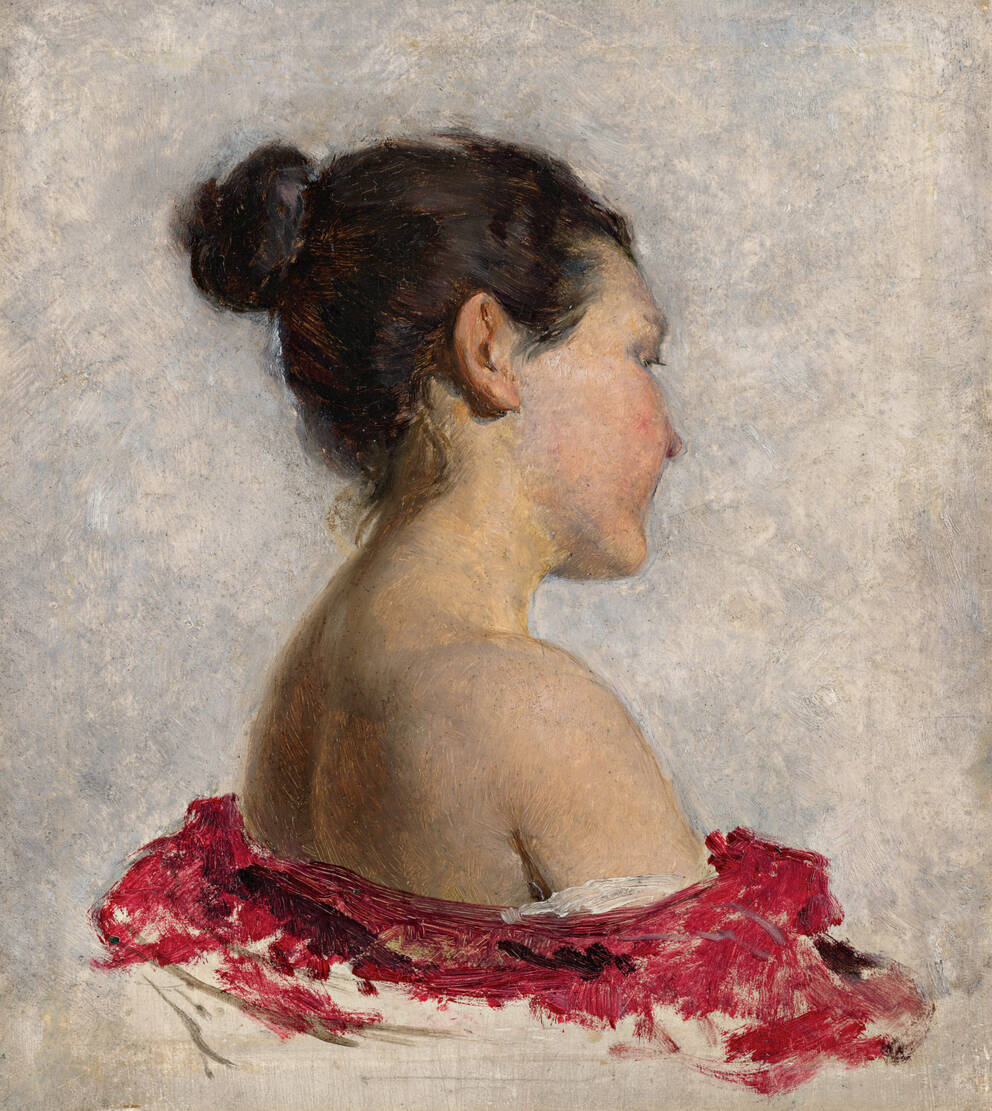 Girl with Bare Shoulder
c. 1880
Artists
Franz Rumpler

(Tachau 1848–1922 Klosterneuburg)
Unfortunately not on display at the moment
In his small oil painting Girl with Bare Shoulder, created around 1880, the Viennese artist Franz Rumpler (1848–1922) showed the back, right shoulder, neck and profile of a young woman with reticent eroticism. On first glance, everything about the work appears sketch-like: the white-gray background is patchy and undefined, and the girl's falling garment is lacking plasticity and contour towards the bottom. In the center of the depiction, however, Rumpler rendered the brightened, delicate neck and ear, revealed by the pinned-up hair, with great painterly precision. Even though the strokes of the preparatory contour drawing are still visible on the right side of the neck and upper arm, the execution exceeds the character of a study. This impression is emphasized by the use of color, as the delicate red of the cheek and the brown hues of the girl's hair correspond to the colors of the dress in the lower part of the depiction.
Object data
Artist/author

Title

Girl with Bare Shoulder

Date

c. 1880

Art movement

Historicism

Category

Painting

Material​/technique

Oil on wood

Dimensions

20.5×16 cm

Credit line

Leopold Museum, Vienna, Inv. 255

Inventory access

Contributed to the Leopold Museum-Privatstiftung in 1994

Selection of Reference works

Frauenbilder – Künstlerinnen – 19. und 20. Jahrhundert. Vom Biedermeier bis zur Moderne, hrsg. von Elisabeth Leopold, Wien 2017 (Ausstellungsbroschüre, Leopold Museum, Wien, 07.07.2017–18.09.2017).
Körper, Gesicht, Seele. Frauenbilder vom 16. bis ins 21. Jahrhundert, hrsg. von Elisabeth Leopold, Wien 2006 (Ausst.-Kat. Leopold Museum, Wien, 09.06.2006-02.10.2006).

Keywords
If you have further information on this object, please contact us.
Provenance
Provenance research
Leopold Museum
i
Dr. Rudolf Leopold, Wien (o.D.);
Leopold Museum-Privatstiftung, Wien (seit 1994).
For provenance related information, please contact us.