Capriccio with Gilded Fan
, 1907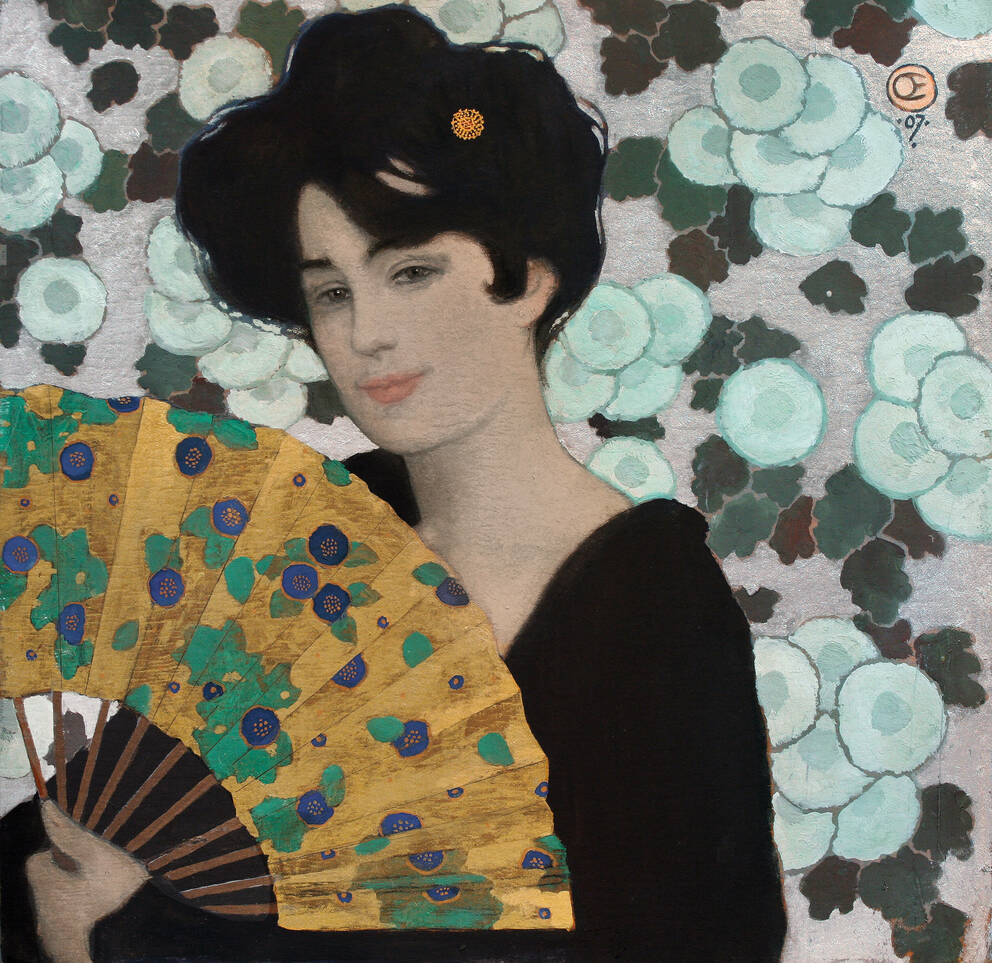 Leopold Museum,
Vienna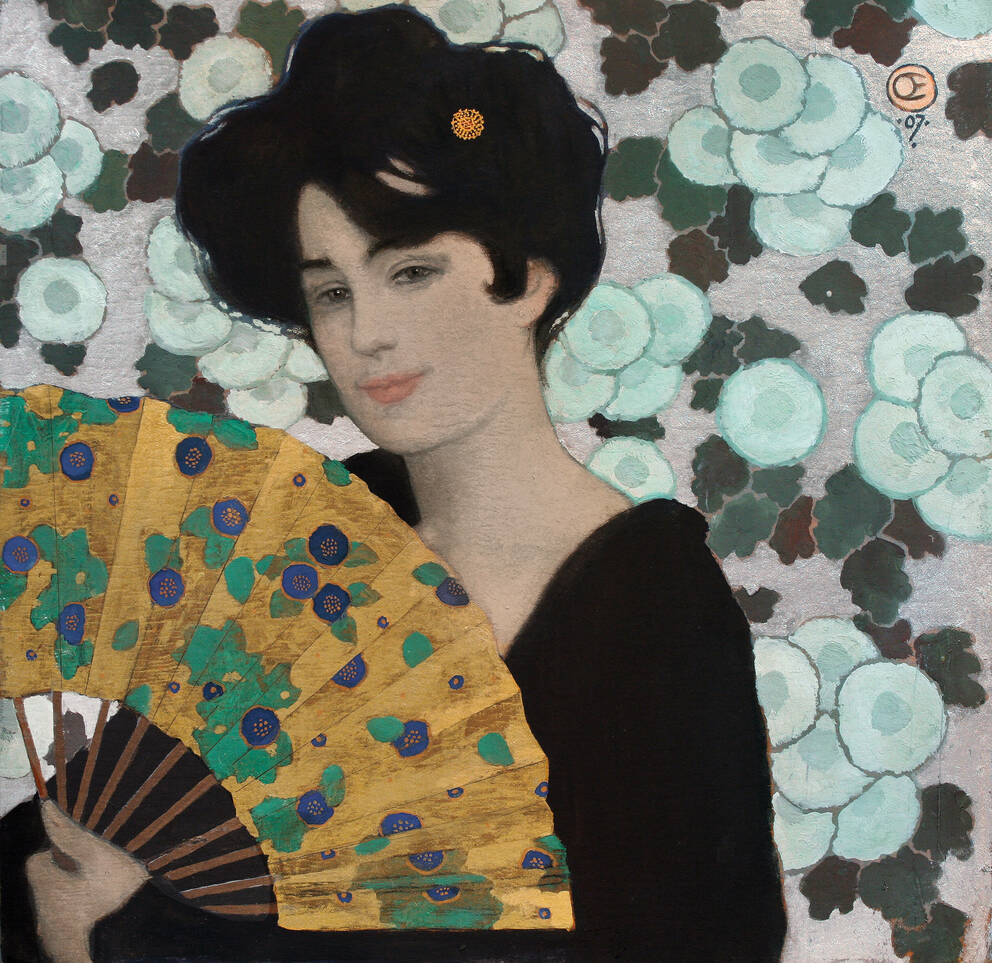 Capriccio with Gilded Fan
1907
Oil, gold and silver bronze on cardboard
50×50 cm
Artists
Emil Orlik

(Prague 1870–1932 Berlin)
Currently on display at OG4
Born in Prague, Emil Orlik (1870–1932) was a member of the Vienna Secession from 1899 to 1904; he even moved his studio to Vienna in 1904. There his artistic engagement with Japanese color woodcuts broke new ground for the Secessionists. At a time of rampant mania for Japan, Orlik was one of the few artists who substantiated their fascination for Japan by actually traveling there. In search of traditional Japan and motivated by his interest in the technical execution of ukiyo-e color woodcuts, he set out for Tokyo and Kyoto in 1900 at the age of 29. He recorded his observations in sketches, which later served as a basis for printed graphics and paintings. This portrait of a lady from 1907 combines Japanese and Secessionist elements in a sublime way by uniting the flatness of the stylized floral ornament with the off-center, foreground figure in a square picture format.
A closer look
The artwork explained by
art expert Angelika Katzlberger

Object data
Artist/author

Title

Capriccio with Gilded Fan

Date

1907

Art movement

Secession, Art Nouveau

Category

Painting

Material​/technique

Oil, gold and silver bronze on cardboard

Dimensions

50×50 cm

Credit line of the permanent loan

Collection Richard Grubman

Keywords
If you have further information on this object, please contact us.